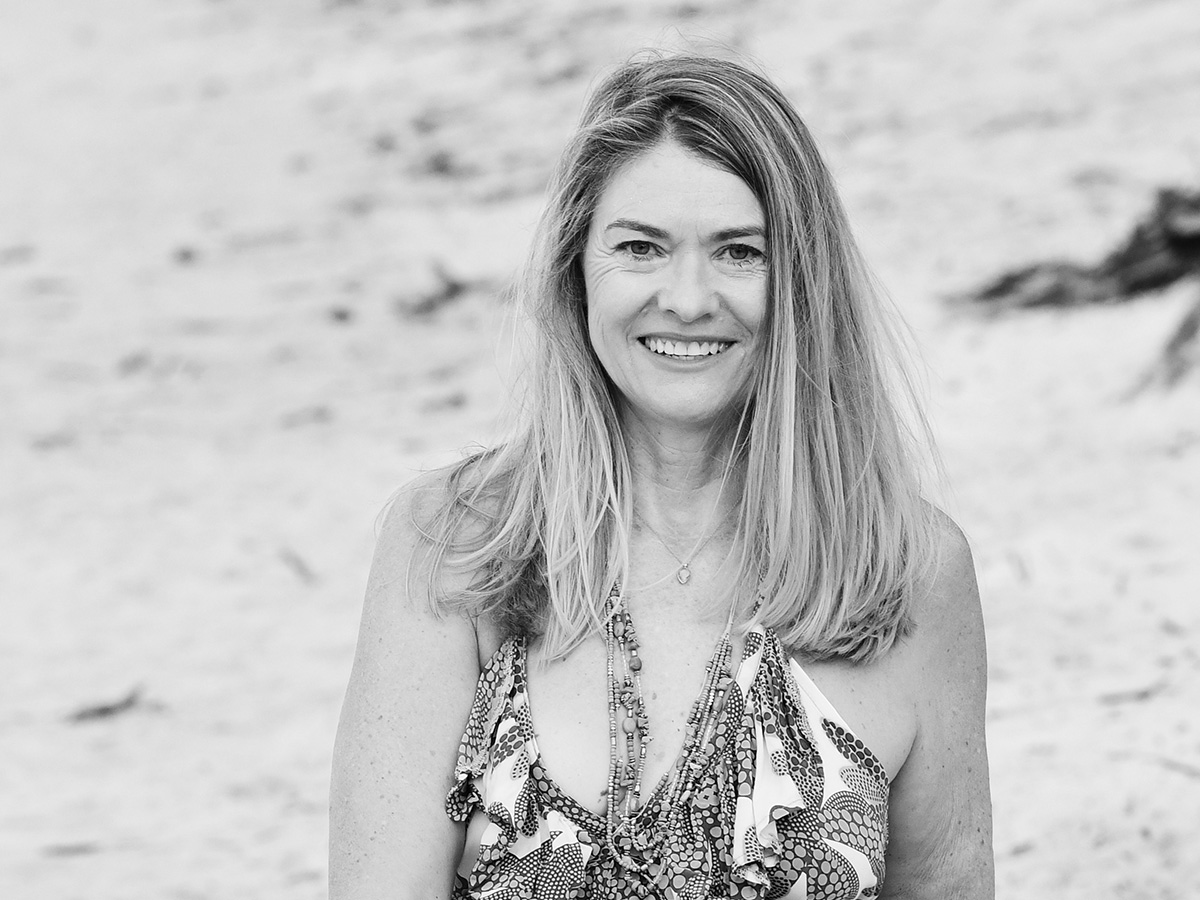 By Abhishek Singh
Featured Photograph by Shonna Hammon
Debra Drexler is a painter, installation artist, curator, and professor, and known for large-scale, luminous abstract paintings. She has participated in over thirty solos and over a hundred exhibitions in national and international venues. As a colorist, Debra's palette is influenced by the ability of color to convey place, culture, spirituality, psychology, emotion, technology, gender, and history.
We caught up with Debra to learn more about her journey, the artistic process, and what she's got planned next.
Please tell us a little about yourself.
I live between New York and Oahu, where I am a Professor of Drawing and Painting, and current Chair of the Department of Art and Art History at the University of Hawai'i at Manoa. My work is equally influenced by these urban and natural environments. Through the Hawaiian landscape, I am influenced by the qualities of light and color. I have an art studio in East Williamsburg, Brooklyn and regularly go there to create new work, which I exhibit in New York. I also exercise and meditate daily and both impact my art, which has physical and spiritual components.
I have been intrigued by how abstraction came back into the New York conversation around art in the 21st century and the question of what is different about abstraction now than in the past century. This led me to co-curate an exhibition with Liam Davis, New New York; Abstract Painting in the 21st Century, which was shown at the University of Hawai'i Art Gallery in 2015, and The Curator Gallery, NYC in 2016. This question came out of my own return to abstraction. This curatorial project connected me with the larger community of abstract painters in New York. I believe that our dependence on electronic devices has led us to crave experiences, that are more real, tactile, and visceral. This need has increased even more so after the pandemic.
Were you exposed to much art growing up?
My only experience with viewing art when I was young was visiting the St. Louis Art Museum. I do have a vivid memory of when I must have been about 4 years old of seeing a Rauschenberg with a clock collaged into it and being completely entranced by it. I had such a strong visual memory of the painting that many years later when I learned who Rauschenberg was, I knew it was his work that impacted me so powerfully. I have always been fascinated by the power of art to change consciousness. I did constantly draw and paint as a child and have always experienced it as a transcendent experience.
When I was in high school and college my mother got a job working for an airline and I started traveling to Europe frequently. I spent as much time in the museums as possible. That is when I felt called to be an artist professionally.
How would you describe the art you create?
My work engages in a feminist conversation with the history of action painting, which is informed both by participating in the contemporary resurgence of abstraction coming out of New York, and by living in the Post Colonial Pacific for close to three decades.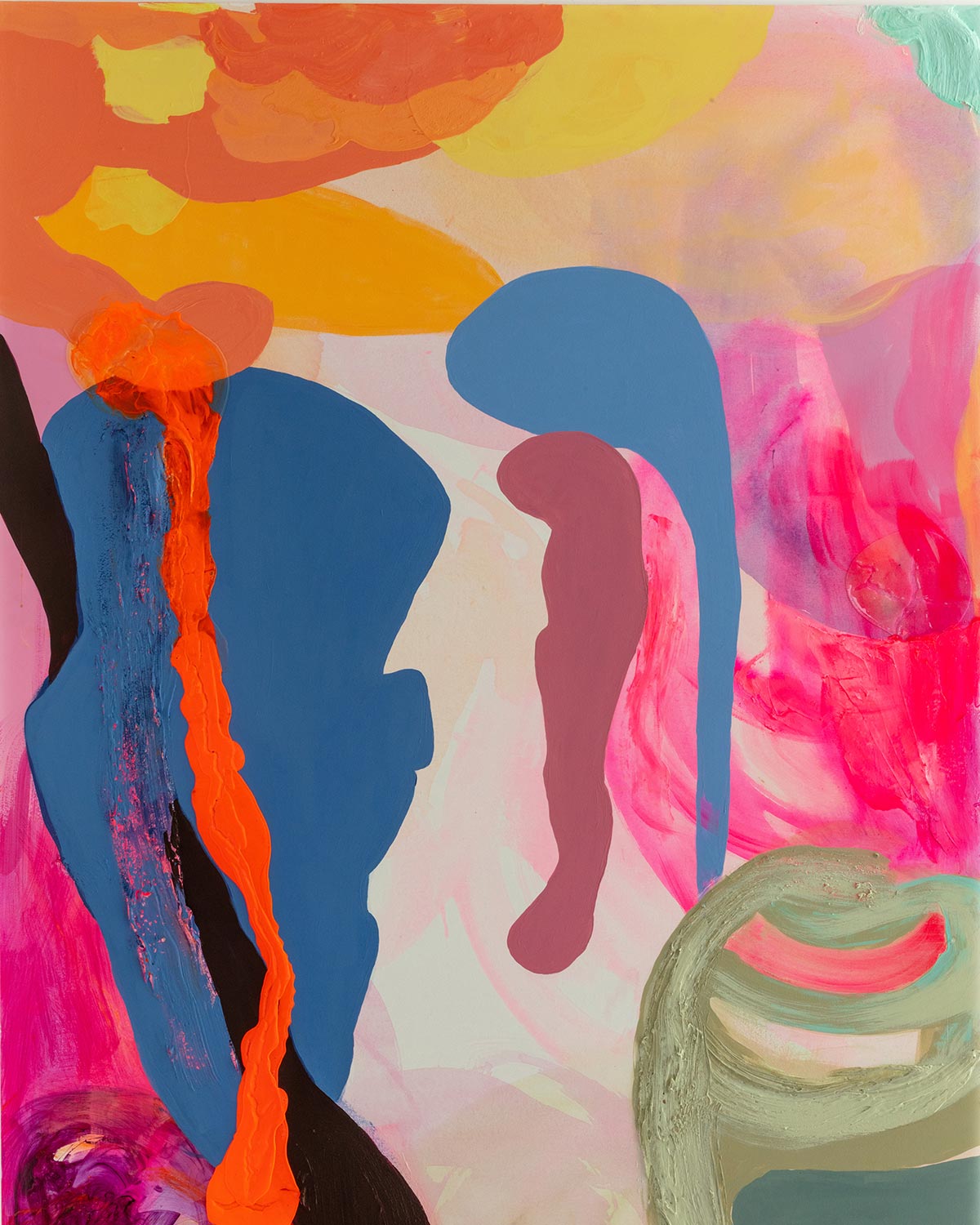 Urban Swing
Art by Debra Drexler
The featured art has been cropped and resized. The original is 84"x 60" acrylic on canvas.
As a colorist, what does color mean to you and how do you go about choosing a color palette for an artwork?
As a colorist, I provoke unexpected color relationships and the spatial contradictions that come from those interactions. Color has the ability to communicate on many levels simultaneously, spatially creating depth and push-pull, through the dynamics of temperature, saturation, and focus. My palette is influenced by the ability of color to convey place, culture, spirituality, psychology, emotion, technology, gender, and history. For example, I frequently use hot pink, a color with heavily gendered associations. My hot pink brushstrokes reference the "heroic" marks associated with action painting and feminize them.
The luminosity and high key saturation in my work are created through multiple layers of glazing of pigment mixed with polymer and alkyd media. Some of my color choices reference the post-digital experience with its highly saturated synthetic color. The luminosity and saturation also mirror the unique quality of light and the over-the-top, tropical color interactions in Hawai'i. I am interested in synesthesia, and the potential for color to directly transport the viewer to another state of awareness.
Every artist has their process. Where does the process begin for you?
My work translates the inner experience into outer form through a vigorous athletic process. I work back and forth between the floor and the wall. The marks are made with the entire body, in choreography with the canvas. Working on the floor allows for gestural sweeps, applications of thin glazes, and pooling of paint. I am interested in the viscosities of paint that can be achieved through varying mediums and applications. The scale is often human-sized or larger, creating an expansive experience, and immersing the viewer within the frame of the painting. Often I add an unexpected element that deconstructs and flattens and suggests another reading of space and time. I experiment with layering a combination of acrylic and oil. I experiment with the reactions and interactions of various viscosities of experimental polymers and oil-based media that are added to paint to enhance transparency, bite, porousness, impasto, gradations of matt to gloss, and surface dynamics.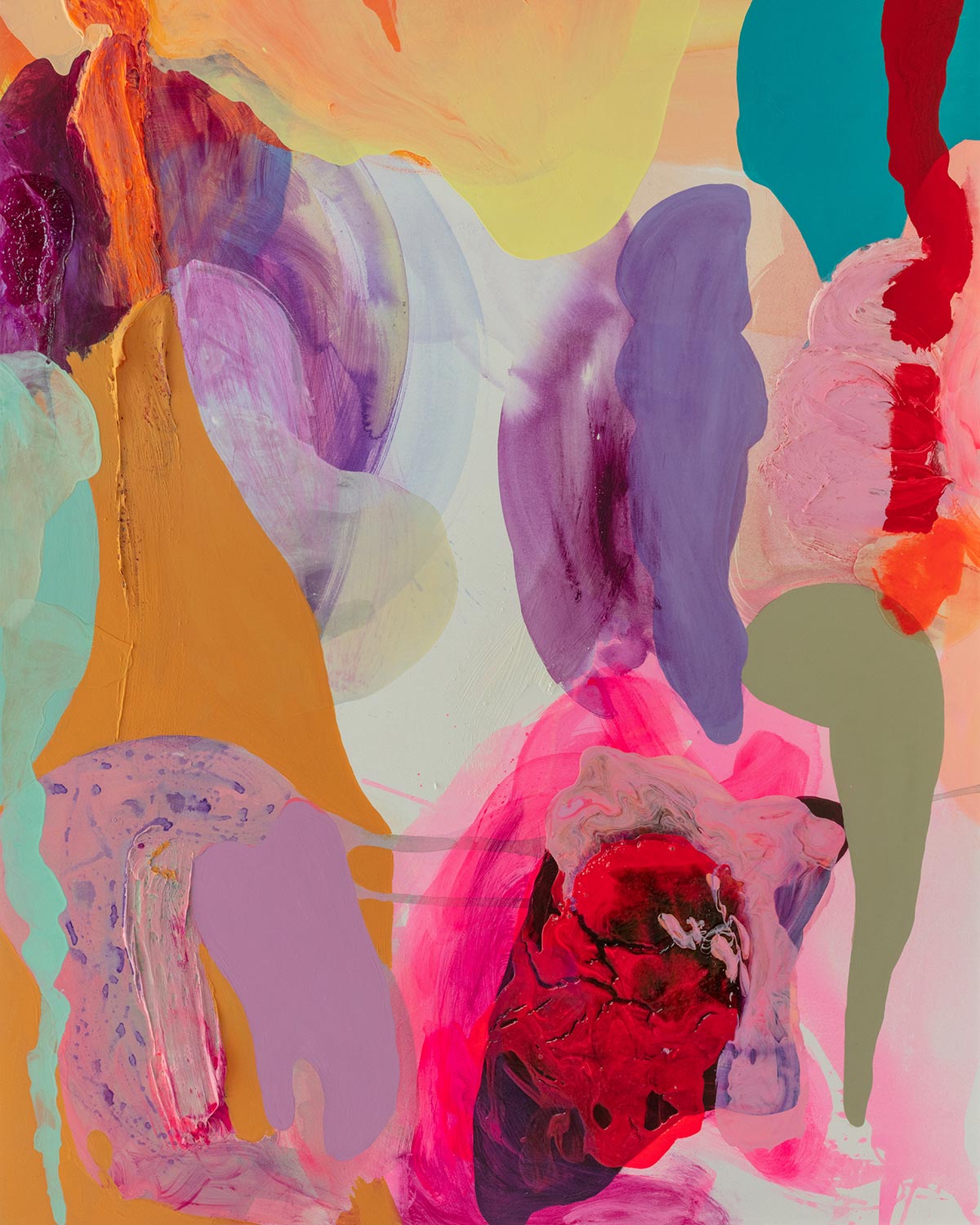 Liquid Sun
Art by Debra Drexler
The featured art has been cropped and resized. The original is 84"x 60" acrylic on canvas.
What does your art aim to say?
Although the Internet makes all eras accessible at once, I believe contemporary painting must go beyond a mere repetition of historic styles. I strive to create something new, present, and honest in the painting. In a time in which everything seems to be happening at the same moment, forcing us to live in an increasingly distracted and connected present, my work aims to take us out of our distracted state and into a relationship with our animal and spiritual natures that is more grounded, focused, and aware. The fleshy materiality of the paint mirrors our fleshy body; the expansiveness of the painting, our expansiveness. I investigate the contemporary sublime by exploring content dealing with the nature of perception with the intention of making the invisible visible.
What are you currently working on?
I just finished a sabbatical and summer in New York where I created a number of large-scale paintings. I have been experimenting more with pouring paint, in multiple layers.
My work was recently shown in two separate two-person exhibitions with the icon of American Abstraction, Helen Frankenthaler. Curated by Evelyn Tompkins at Ann Kendall Richards Gallery, a gallery on the Upper East Side of New York. Tompkins undertook the Art Des Femmes project to bring attention to the work of women artists. This exhibition grew out of that project in collaboration with ART SHE SAYS, which presented a second iteration of the exhibition featuring watercolors at their West Village salon space in conjunction with the events around the Frieze Art Fair. Tompkins chose to pair me with Frankenthaler because of the similarity of our process, in that she sees my work as expanding on the legacy of Frankenthaler. It was an incredible experience to exhibit with an artist who has been a lifelong inspiration.
Where can people see your art on the web and in person next?
My work can be seen online at Front Row Gallery. I recently had a solo show at Front Room Gallery curated by Kathleen Vance.
And at Artspace.