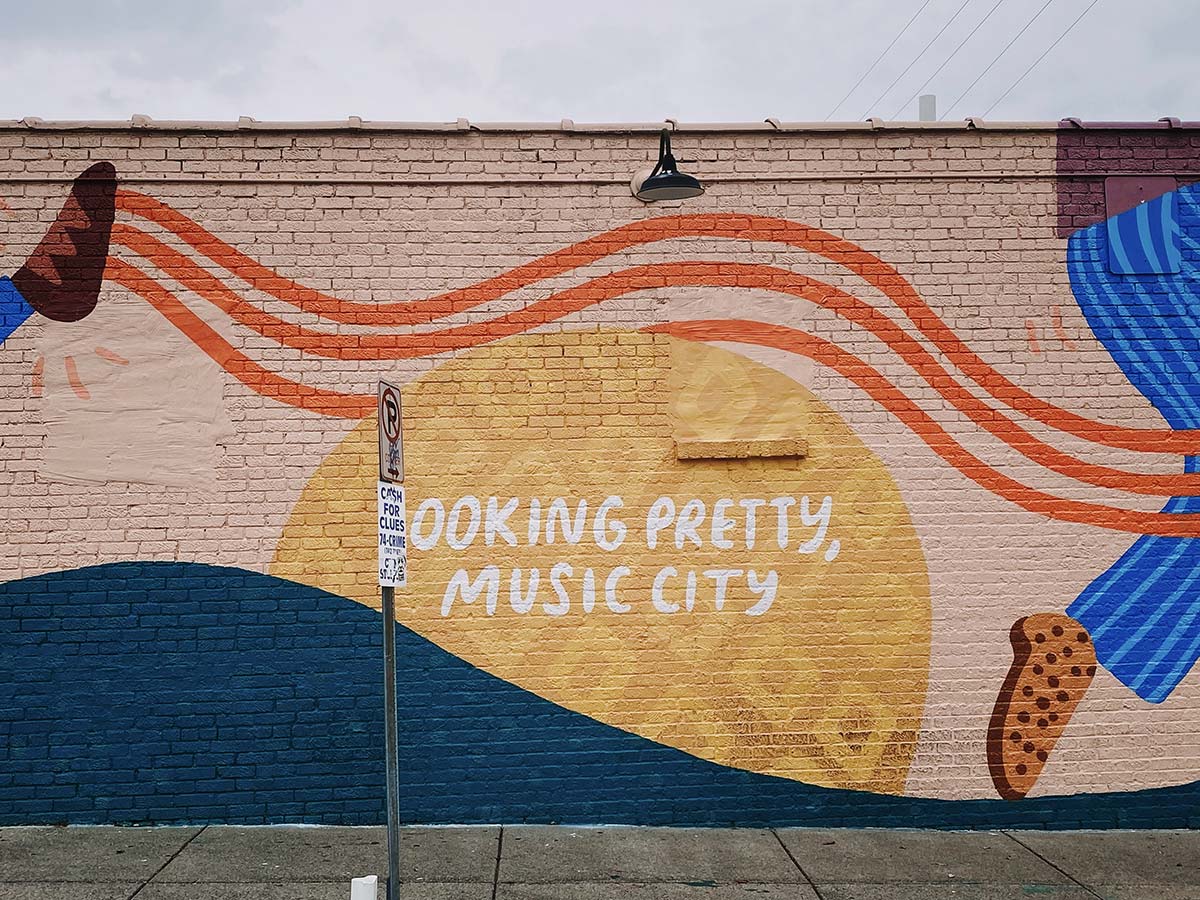 Words by Teodora Burtescu
Featured Photograph by Jon Tyson
Nashville is known internationally as The Music City – and rightfully so. It is the hometown of country music and the place where bluegrass was born, as well as a thriving pop and rock scene. Explore this oasis of good music and enjoy everything it has to offer by following this weekend itinerary.
Breakfast at Biscuit Love Gulch
Biscuit Love is a family-owned business that prides itself on its homely and welcoming ambiance. All of their ingredients are locally sourced, making for a delicious start to your stay in Nashville.
Visit the Country Music Hall of Fame
Even if you are not the greatest country music fan, you will certainly find your time in the Country Music Hall of Fame extremely enjoyable. It offers both permanent exhibitions and limited collections, making every visit unique in its own sense. Follow the evolution of country music throughout history by listening to a selection of exclusive sound footage, stage costumes, and personal items that previously belonged to icons such as Dolly Parton and Johnny Cash, or modern celebrities like Kacey Musgraves or Taylor Swift.
Have a classic Southern lunch at The Farm House
The seasonally rotating menu offers some of the most delicious Southern fares in downtown Nashville. Food is served farm-to-table style by head chef Trey Ciocchia, a Tennessee local that wants to bring the flavors he grew up with into the lives of every customer entering his restaurant. The private back dining room has also been known to be frequented by celebrities like Nicole Kidman or Carrie Underwood, showing the prestige of this establishment. The Farm House sources its ingredients locally, supporting family-owned businesses.
Explore the John Seigenthaler Pedestrian Bridge
Connecting Nashville's busy downtown with the hipsterish and lively East Nashville neighborhood, this bridge is the perfect place for an afternoon promenade. It offers unparalleled views of the city's skyline, as well as the Cumberland River, which often serves as a background for movies or music videos filmed in the area. Continue your walk on the River Lawn and Landing to discover more memorable sights.
Dinner at The Chef and I on Ninth
Apart from the delicious dishes, this restaurant also has an enchanting story. The two owners Chef Chris Rains and Erica Rains first started by offering a private chef service that later grew into a large-scale catering division. Eight years ago, they opened a restaurant in Lenox Village, and now they are proud to move to the Gulch, an upscale neighborhood in the heart of Nashville. When you meet the two of them, be sure to ask about their story, which is just as unmissable as their restaurant.
End the night at Grand Ole Opry
You simply cannot say you visited Nashville without seeing a show at the Grand Ole Opry. This venue has historic value, as country music was born within its walls, and stars of the genre started their career here. It is now considered an honor for country singers to perform here, so you are guaranteed to get the show of your lifetime.
Breakfast at The Nashville Grange
This is an open kitchen concept restaurant situated on the Lobby Level of Grand Hyatt Nashville. It overlooks cosmopolitan views of some of the city's most picture-perfect sights, such as The First Art Museum and Union Station Hotel. The restaurant prides itself in its innovative, yet authentically Nashville-style dishes and also offers two-hour complimentary valet parking, which is always convenient.
Stroll through Centennial Park
Here you can see a copy of the Greek Parthenon, built in Nashville in 1897 as part of the city's 100-year anniversary. This is the only full-scale recreation of the ancient Greek original and it symbolizes Nashville's deep connection with education, as it was the first southern city to create a public school system. The Parthenon was intended to be a temporary exposition, but it was so appreciated by the locals that authorities decided to keep it in the park. It now serves as Nashville's art museum.
Lunch at Merchants Restaurant
This three-story building situated on the corner of Broadway and 4th Avenue has a long history attached to its name. It was originally used as a pharmacy and was later added to what became the Merchants Hotel in 1892, the same year the famous Ryman Auditorium opened only a few minutes away. This was a time of booming economic growth in the city, as growing industries from cotton to automobile manufacturing were bringing huge revenues back into the city. The architecture of the buildings constructed in that period clearly reflects the affluent lifestyle of their investors. Today, there are only three 19th-century buildings that previously served as hotels left in Nashville, but Merchants is the only one that has continuously hosted a restaurant for 125 years.
Visit the Johnny Cash Museum
Continue your venture into Nashville's cultural history by visiting the Johnny Cash Museum, which has received praise from established critics such as Forbes or National Geographic, and learn more about the life and work of one of the best-selling artists of all time from any genre. The museum's interactive exhibition presents the largest collection of Johnny Cash memorabilia and artifacts in the world.
Dinner at Henrietta Red
This is one of the city's most well-known restaurants, opened in 2018 by the Nashville-native chef Julia Sullivan. She has previously worked at New York City's Michelin-starred Blue Hill and Per Se, among others, and likes to focus on fresh and simple ingredients to create healthy and tasty dishes. The restaurant is recognized for its delicious seafood dishes, so make sure to try the wood-roasted oysters with green curry, among others.
Final toast at Black Rabbit
End your trip at Black Rabbit, a sophisticated cocktail bar situated in the historic Printer's Alley. The building is over 120 years old and used to serve as a law office to Jimmy Hoffa, an American labor leader that disappeared mysteriously in 1975 after his relationship with a mafia leader deteriorated. It is alleged that Hoffa's lawyer, Tommy Osborn, was caught jury tampering in this exact location, and a cocktail has been named after this: The Hoffa Connection.