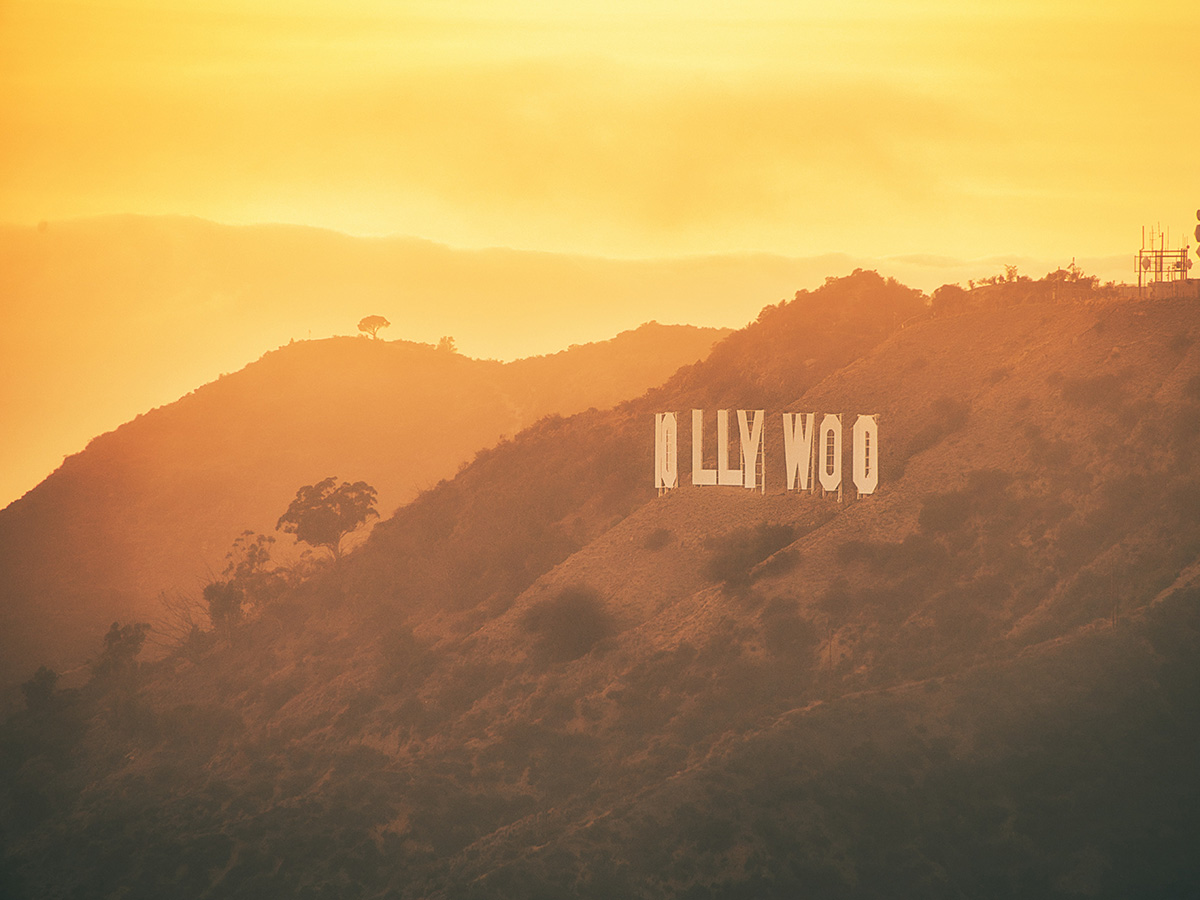 Words by Priya Khaira
Featured Photograph by Venti Views
From Beverly Hills, Santa Monica, Pasadena, and Long Beach, to the glitz and glamour of West Hollywood.
It would prove difficult to not fill up each moment that you have with something to do whilst you're visiting America's art and culture hub. The lively city is renowned for being a staple in America's film and entertainment history, just one step, and you'll find yourself standing on an iconic Hollywood movie set.
Not only is LA bustling and rife with energy, but the city is also renowned for its stunning natural scenery. It is warmed by Mediterranean temperatures and surrounded by gorgeous stretches of mountains perched around the Pacific Ocean.
It can feel daunting for the traveler on a time crunch to squeeze in all that LA has to offer into their short stay … so here is your guide, to 48 hours in LA.
It's the morning of your trip.
The easiest way to travel around LA is to hire a car. Alternatively, there are tons of taxi service options from Uber, Lyft, and LA Yellow Cab Co. You can also opt to purchase a one-day Metro travel card for $7 for both days of your trip.
If there is one thing that LA eateries do right, it is a good slice of avocado toast. Be sure to check out Cos & Pi in Pasadena or Go Get em Tiger – known by locals to home some of the best avocado toast in LA. Or, for the perfect brunch, spot visits Superba in Venice for a homely atmosphere and fresh baked goods.
Make the most out of LA's beautiful scenery by taking a hike in one of the many parks in the city…
Griffith Park is a must-see. Travel to Griffith Observatory, it is on the south-facing slope of Mount Hollywood and therefore offers outstanding views of downtown, south-east LA, south Hollywood, views of the Pacific Ocean, and the world-famous Hollywood sign. If you can, come back in the evening to look at the lit-up skyline at night for a completely different experience.
Take a hike up Runyon Canyon. If you are an exercise fanatic, then take the full loop around the hike. It should take 2 hours, and, in that time, you will be able to witness the Hollywood sign and other stellar views.
If you would rather hike with an ocean backdrop, then head to Malibu. The Sara Wan Trailhead at Corral Canyon is perfect for a quick hike in a natural setting. You can spend $5 in the car park and embark on the trail from there. Or take the Escondido Canyon Trail for views of luscious greenery and waterfalls as you hike.
Time to Relax…
Luckily for you, LA is filled with gorgeous beaches, perfect to unwind in after your adventurous morning.
If you are still in Malibu, then spend the afternoon at Zuma beach. Known for its open stretch of soft sand and excellent surfing conditions. Or go to El Matador Beach for Instagrammable photographs of unique sea caves and sunsets.
Santa Monica State Beach is a perfect tourist destination, if you are looking for a livelier atmosphere then you must take a stroll down Santa Monica Pier whilst you are there.
For the ultimate LA experience, head to Venice Beach. The buzzing atmosphere is filled with street performers, restaurants, skateboarders, and an oceanfront Venice Boardwalk.
Hungry? LA is a cultural melting pot and offers a variety of food.
Take a visit to Chinatown and eat in one of the many eateries there. Or head to the Original Farmers Market for an array of shops and restaurants. For authentic Mexican Food, Head to Gish Bac, noted by Eater Los Angeles's Mattew Kang as 'Truly one of LA's best regional Mexican Restaurants'. Or go to Sonoratown for a taste of their popular grilled meat tacos.
LA is famed for its acclaimed sights and tourist attractions. While there are various guided tours that you can join to take you through them all, you could also opt for going solo…
Grab a coffee and get going, firstly to the Getty Center. Admission is free, and you can visit a plethora of pre-20th-century art followed by a picnic in the gardens.
Next for a luxury shopping trip, visit Rodeo Drive. This exclusive destination runs through Beverly Hills with a variety of high-end boutiques.
On your travels check out the Hollywood Walk of Frame. Though this area is often busy with tourists, it is an iconic LA symbol. Whilst you are there, walk down to the Grauman Chinese Theatre, known for hosting some of the most notable movie premieres.
If not…
LA has something unique to offer everyone. If you're a sports lover, then check out whether there is a sporting event taking place during your time there. As LA is home to iconic teams in a variety of sports from the renowned LA Lakers, LA Dodgers, The Angels, Los Angeles Kings, and L.A. Football Club.
If you are traveling with children, then you must visit Universal Studios and take a world-famous studio tour, the park is open till 9 pm so you can spend a couple of hours there in the afternoon.
LA is famed for its elusive party scene so why not get dressed up and go dancing on Sunset Strip or Downtown LA. Or if you would rather, visit some more refined bars in the area. EP & LP is a well-known rooftop bar in West Hollywood ideal for cocktails with a movie perfect view. Or for something more casual and relaxed, The Bungalow in Santa Monica is a great choice as you can snuggle up to the firepits or enjoy a game of ping-pong.