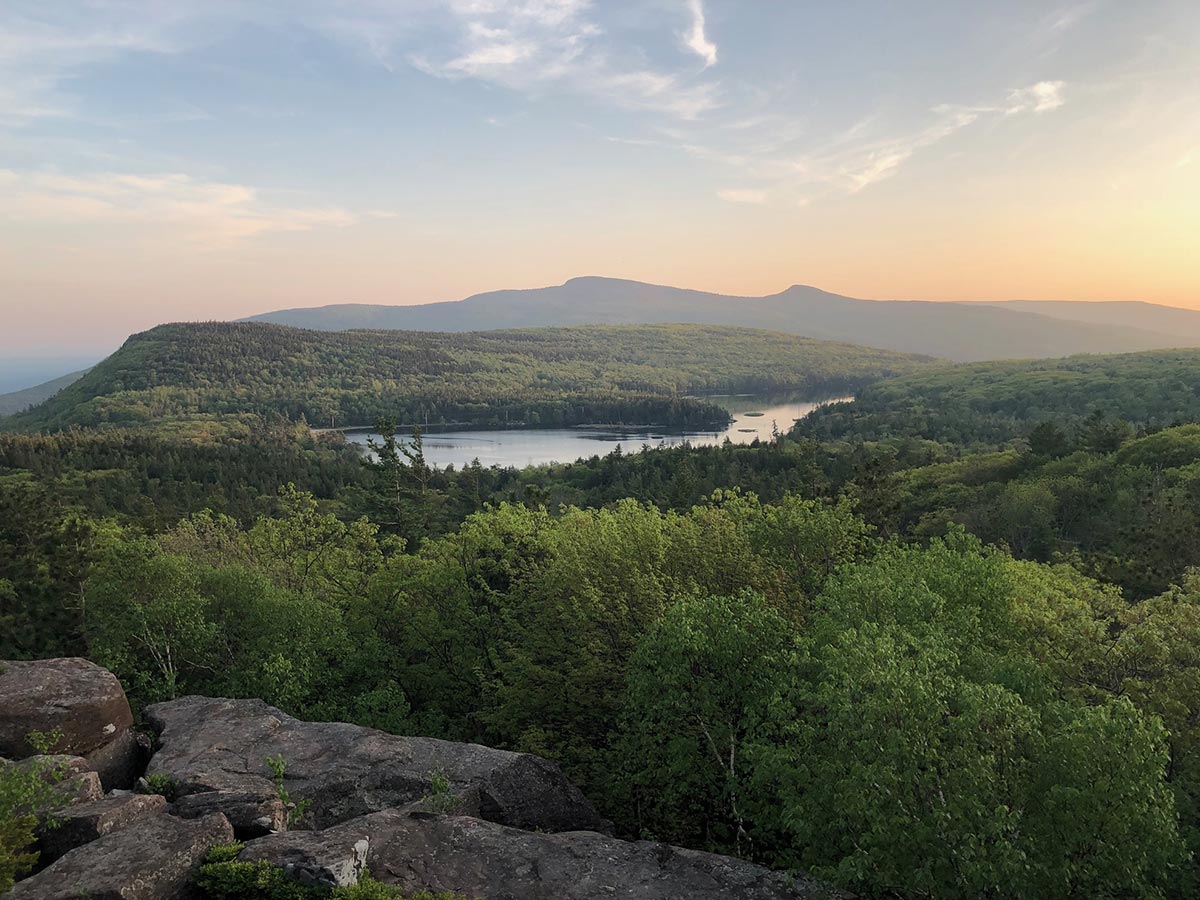 by Sargam Marwah
Featured Photograph courtesy of Catskills Visitor Center
Bathing in the bright yellow sunshine of approaching Spring, chilling with fruity, icy coolers on a beach with the best seller book in hand, savoring fresh fruits, or picnicking by the lake is the right tonic for a mind and body tired of the clamorous city. The changing colors of the sky and the comforting warmth of the sun prompt an excitement to getaway for the weekend to relish the vibrancy of a perfect Summer. So, get your floral shorts and pastel dresses packed for a brief yet exciting dip in the pool summer hues!
Looking for an escape from buzzing phone calls and ringing alarms this Spring is made easier with just a quick read here –
If taking long rides on the bike, touring on steep climbs, and witnessing mesmerizing waterfalls is your thing, then Catskills can be your perfect destination this weekend! The Catskills cycling routes are famous for adventurous experiences on your bike; the Pepacton Reservoir loop offers a long trail to cover for interested bikers. Mountain biking also gives you a series of grand views into the woods, mountain ranges, and the entire city. Next, you could visit the Kaaterskill Falls ranging above 250 feet, higher than Niagra falls at 167 feet. The majestic falls are a treat for the eye and offer a peaceful effect on the viewer.
A nature-lover, adventure-seeking family or group of friends looking to bike, hike, and fish are the winners at Catskills! The Big Pond and Lake Superior brew with the possibility of catching the best fish like Rainbow trout and American Eel.
Catskills's beautiful scenery and meandering roads boast of providing the best driving opportunities for those who love to travel by road, so a weekend thrill and rush among picturesque lakes, mountains, and bridges is a steal for this weekend!
For an arts and culture fan looking for antique dealers, artifacts, and galleries, Hudson is a dream come true! Taking a walk on Warren Street here could prove to be a happy highlight on your Instagram. Warren Street boasts valuable antique shops, old buildings, furniture shops, and Hudson's craziest cocktail bars, cafes, and restaurants. This is a hub of beautiful antiques and home décor items, so all the shopping enthusiasts can have the most engaging day!
Treat yourself to a delicious Italian brunch at Ca'Mea along with elegant choices in wine. For the best Fish and Chips and mashed potatoes, visit the Warren Bar and Grill which offers the tastiest European and American food.
To end the most perfect weekend in a soothing way would be to watch a performance at the Historic Hudson Opera House! Famous musicians and singers like Warren Wolf, Jazzmeia Horn, and Jimmy Green Quartet perform their musical works under this roof. Grabbing tickets in advance for their Spring events can assure you an enriching experience of artistic and musical adventure.
A refreshing, quirky, and romantic getaway for families, couples, and a group of friends.
For an energetic water baby and fond swimmer, Shelter Island is the place to go for. Famous for a long coastline the island boasts of huge and sandy beaches beautified with clean bay waters. A dip in the cool waters this summer is the right way to rejuvenate. Visit the Shelter Island Country Club to grab a bite, play golf, The golf course here is situated at the peak of the island offering a scenic view to the players. A touch of elegance is what you find here.
Along with exotic beaches, opportunities for perfect sunbathing, and a good swim, there are small shops and galleries selling antiques, souvenirs, beachwear, and urban clothing- Bliss' Department Store and Marie Eiffel Boutique are your shopping destinations.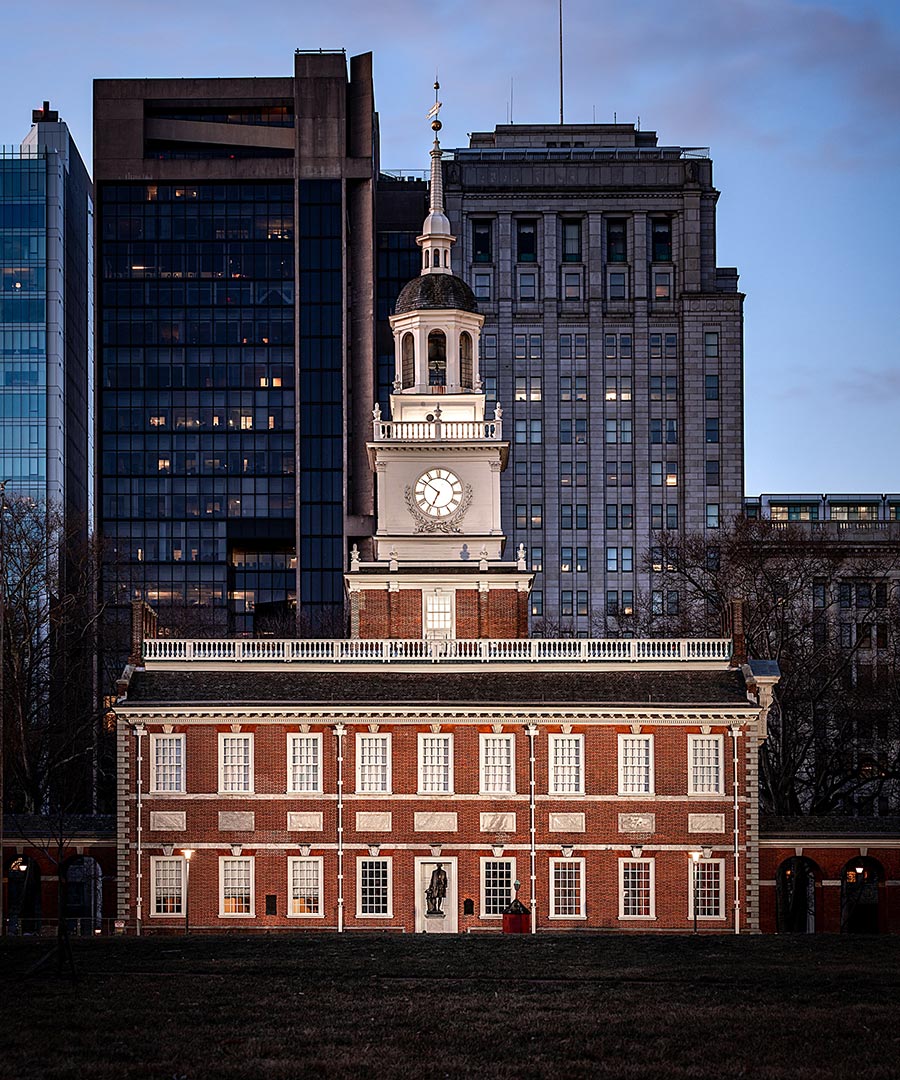 Photograph by Dan Mall
Almost 2 hours drive from New York City – It all starts in Philly, the place where the U.S was born; in the city housing the Independence Hall. Visit this historical spot marking the establishment of the American constitution and declaration of Independence. Moving on from historic spots and museums, the city also shelters the best cafes serving scrumptious food; the Philly cheesesteak, pork sandwiches, and hoagies all stuffed with tender meat and fresh, warm cheese. Take a stroll on Ninth Street and Passyunk Avenue to indulge in the local delicacies of the city. Dabble in a bit of artistic pleasure by exploring paintings by Renoir, Matisse, Picasso, and Van Gogh at Barnes Foundation. Showcasing different exhibitions of textiles, pottery, sculpture, and paintings, Barnes is the spot for solace for artistic and romantic souls. Holding hands with your other half or touring solo along the colorful, fine Italian and French displays is a wonderful escape to a world of pure creativity.
The big catch for foodies, history lovers, and photographers – Philly is the ideal place for an enjoyable weekend tinged with a taste of nostalgia for the origins of America and works of great souls.