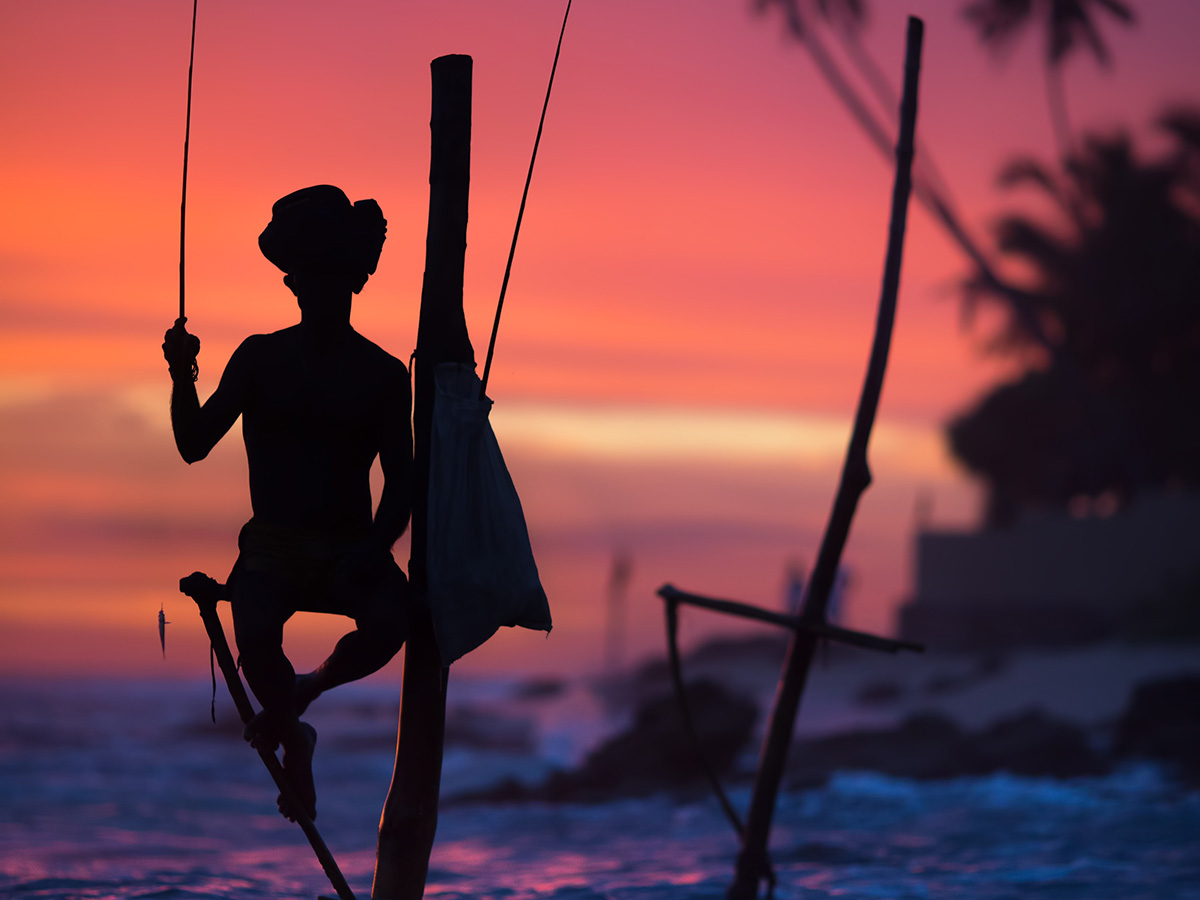 All things small carry a charisma around themselves. Ahangama is one such small-town charming its way all through history and remains relative to art and adventure enthusiasts alike. This small town located in the Ruhuna principality of Sri Lanka (constituting eastern and southern parts of the Island) holds the essence of Sri Lanka's rich flora and fauna as well as its rich culture. Along with nature and culture, Ahangama serves as a polestar to adventure water sports admirers as well. Underwater or above water adventures, this town would not fail to be by your side.
With a chain of temples and stupas under its belt, Sri Lanka proudly claims its ancient Buddhist roots. Kathaluwa Giniwella Purana Viharaya is one such crown jewel. The temple situated on a hilltop along with Koggala lake is an ancient treasure generously showering travelers with a sense of peace and contentment. This temple also provides a picturesque view of Koggala Lake. Its unique dagoba (Stupa) architecture gets its fame. The temple also holds significance for its interesting wall paintings and alluring statues of the 19th century that were illustrated by locals in Kandyan style with a hint of western influence. The temple is a must-visit for its significant past.
Tip – Seek the residing monk for a tour.
Koggala Lake is a massive natural lake with several islands carefully scattered. Natural surroundings of flora and fauna in abundance, the Koggala boat ride serves well to any of its visitors, especially limnophiles. For leisure with a dash of spice, the cinnamon island tops amongst other islands of the lake. Other islands that have earned themselves their names include Temple Island, Bird Island, Madol Duwa, etc.
The lake is also ideal for beginner surfing as it has easy waves that are frequent enough for a delightfully surreal experience.
A landmark for Ahangama, the Handunugoda tea estate is an experience like no other. A free tour with chocolate cake and tea on the house is not a bad deal; plus, a deep understanding of the production. The hour-long spell is worthwhile with exuberant staff, plush greenery, and rare virgin white tea.
Bare feet in the ocean and salty waves for hair, beaches hold a special place in every heart. For a soul that longs for peace, Kabalana beach is kingdom come. A unique spot with its sun-kissed golden sand caters to a calm surrounding and adrenalin rush on the same platter. Sunbeds, beach shacks, beach restaurants, and bars for a quiet, laid-back afternoon; strong and subtle frequent waves for the water sports addicts (both beginners and advanced). Kabalana is one size fits all.