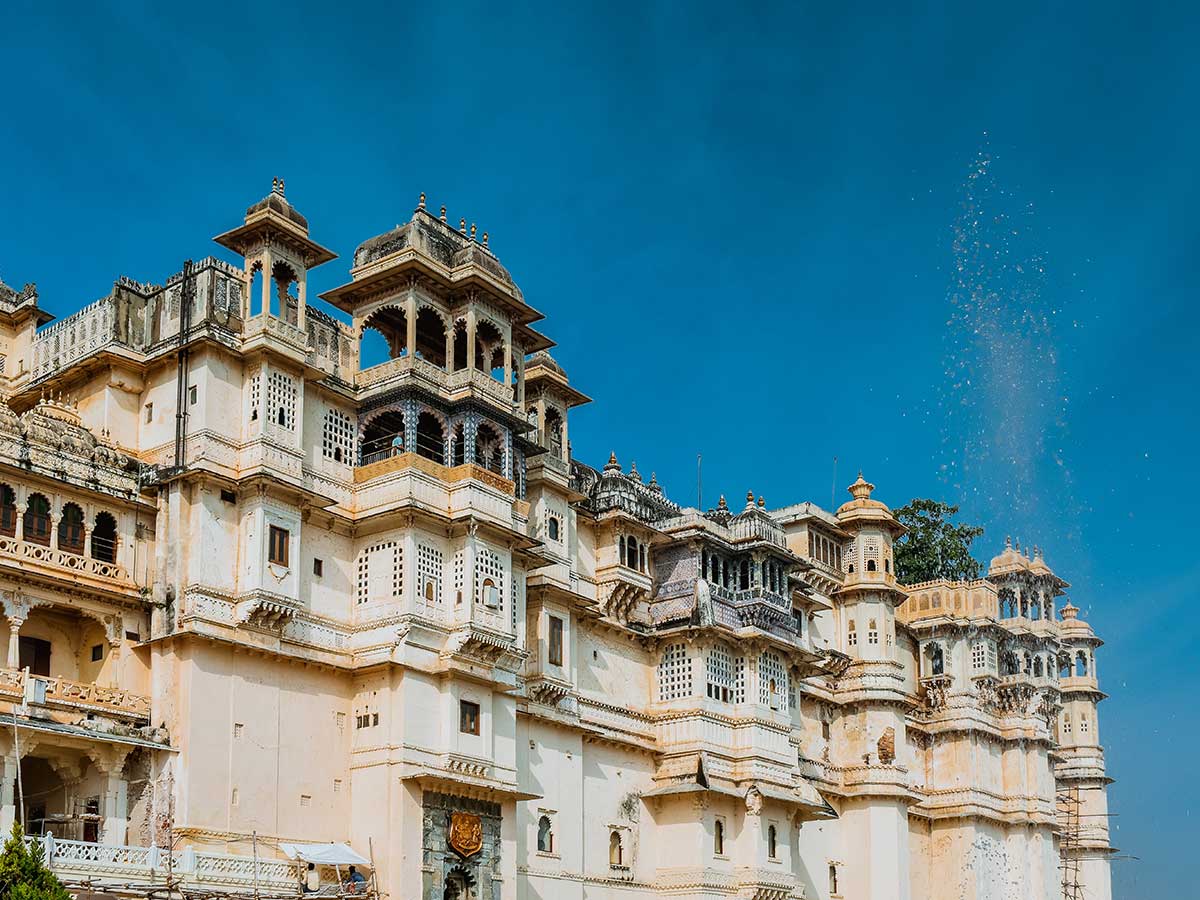 By Thira
Featured Photograph by Vivek Sharma
It is better to travel well than to arrive – and to arrive and not travel Udaipur is a misfortune. A city that wakes up to grandeur each day, with lush green Aravallis waiting by its side. Udaipur is fair to be a part of the Golden Triangle of Rajasthan (Jodhpur, Jaipur, and Udaipur) with its immaculate architecture and sky-line silver lakes. Legends say that this city was settled in 1559 by Maharana Udai Singh, after being guided by a holy man to build his capital next to Lake Pichola. The rest stays standing with all its grace and as the pride of Udaipur.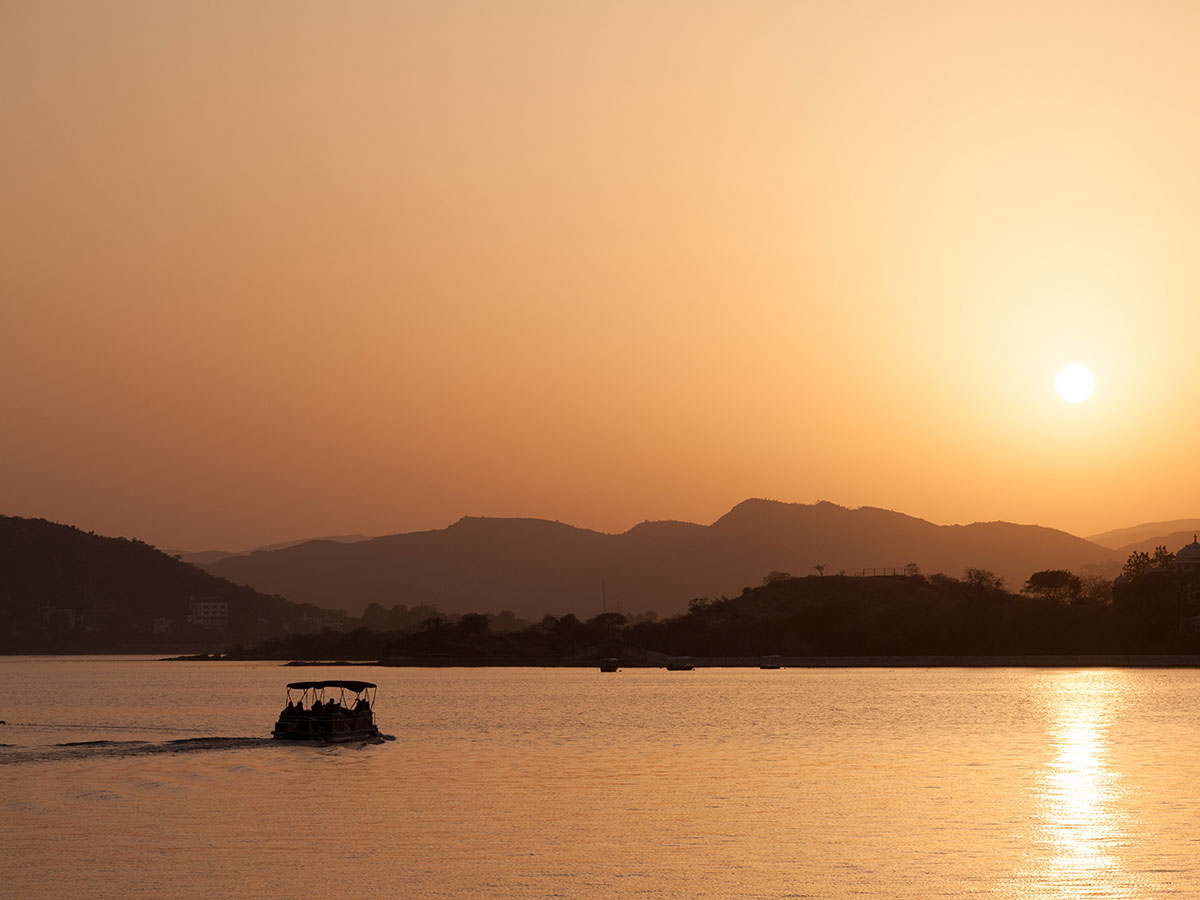 Lake Pichola
Photograph by Rowan Heuverl
If Lake Pichola was a sight that convinced Maharana Udai Singh to shift his capital, it must be a distinguished one. Lake Pichola is one of the most visited tourist attractions for its sheer eminence, peace, and beauty. Sure, Udaipur is the city of lakes, but only a handful take the stage. The boat ride at Lake Pichola gives a view like no other. It magnifies the beauty of each of the palaces that stands next to it, ten folds. It is predominantly breathtaking during the night.
The architectural marvel that is the City Palace of Udaipur – is a striking structure you fall in love with. A palace like no other, with lush green gardens, enormous doors, and its grand presence is awe-so-striking. City Palace belongs to successors of the Maharana, who have been kind enough to open a small part of the palace as a heritage hotel. Another architectural excellence is the Sheesh Mahal, also a part of the City Palace. The lights and sound show held at night further concretes the glory that this place once held. The palace also has a museum filled with artifacts such as a collection of weapons and armor of Maharana Pratap (a king known and loved for his fierce and brave nature).
A lake to enjoy the view of another lake seems confusing but is a genius solution to appreciate beauty at its best. Doodh Talai is the perfect way to end a day-long trip with a panoramic view of Udaipur. However, this lake is majestic on its own as well, with two verdant parks alongside the Karni Mata temple uphill. The Karni Mata temple is also one of the best locations to savor the incredible view of Udaipur (two routes to go uphill – the road less traveled (steps) or ropeway).
A religious site, Jagdish Temple is a Hindu temple situated in the heart of Udaipur. Dedicated to Lord Vishnu, this temple is a historical influence. The charming intricate carvings everywhere, including halls, pillars, and ceilings, make this temple a show stopper for Indo-Aryan style architecture. A believer or not, one look and you would turn.
The second-largest artificial lake of Udaipur; was named in honor of Maharana Fateh Singh – who built the Connaught Bund (Dam) that provides a significant amount of drinking water for Udaipur. The Fateh Sagar lake has three islands that complement its elegance. With Aravalli on three sides, Nehru park's diverse zoo, and a restaurant – this lake is a complete package in itself.
MOTI MAGRI or 'Pearl Hill' situated near Fateh Sagar lake pays homage to the Haldi Ghati battle (when Maharana Pratap fought with valor yet lost his kingdom to the Mughal empire). The Maharana Pratap memorial museum sits atop this hill and is a popular destination for history enthusiasts.
SAJJANGARH MONSOON PALACE
The perfect embodiment of Rajasthani architecture, the Sajjangarh Fort began its journey with Maharana Sajjan Singh. This fort was initially supposed to have nine stories; however, with the death of the king, plans changed. The fort was then constructed by Maharana Fateh Singh and later used as a hunting lodge, as well as to enjoy monsoon clouds. The fort stands atop the Aravalli hill with a view of Fateh Sagar, the City Palace, and Chittorgarh. The construction, architecture, and placement of this fort seem like a thoughtful setup for an exceptional sunset view.
As a person who associates with the next gen, the world seems to be the oyster. However, recognizing, connecting, and appreciating culture plays a vital role in identity. Bagore Ki Haveli is a delight as a garden with several marble fountains, no questions. What makes it different is that it preserves and showcases its identity with pride. The show put up by ethnic tribes of the city in the evening, 'Dharohar' is a must-watch. It is a peephole that gives you a glimpse into the Rajasthani kaleidoscope. The show combines Rajasthani folk dance, and Kathputli dance (puppet dance) to its best. DO NOT MISS THIS.
A heaven for nature lovers, Saheliyon Ki Bari, was modeled for women exclusively to wander and find peace in lush gardens with enormous marvel-cut elephants and fountains. Full of beds of flowers and a photogenic views, this garden is yet another token of love- built by Rana Sanga to impress his ladylove. A long walk with someone special in this garden is the least you can do.