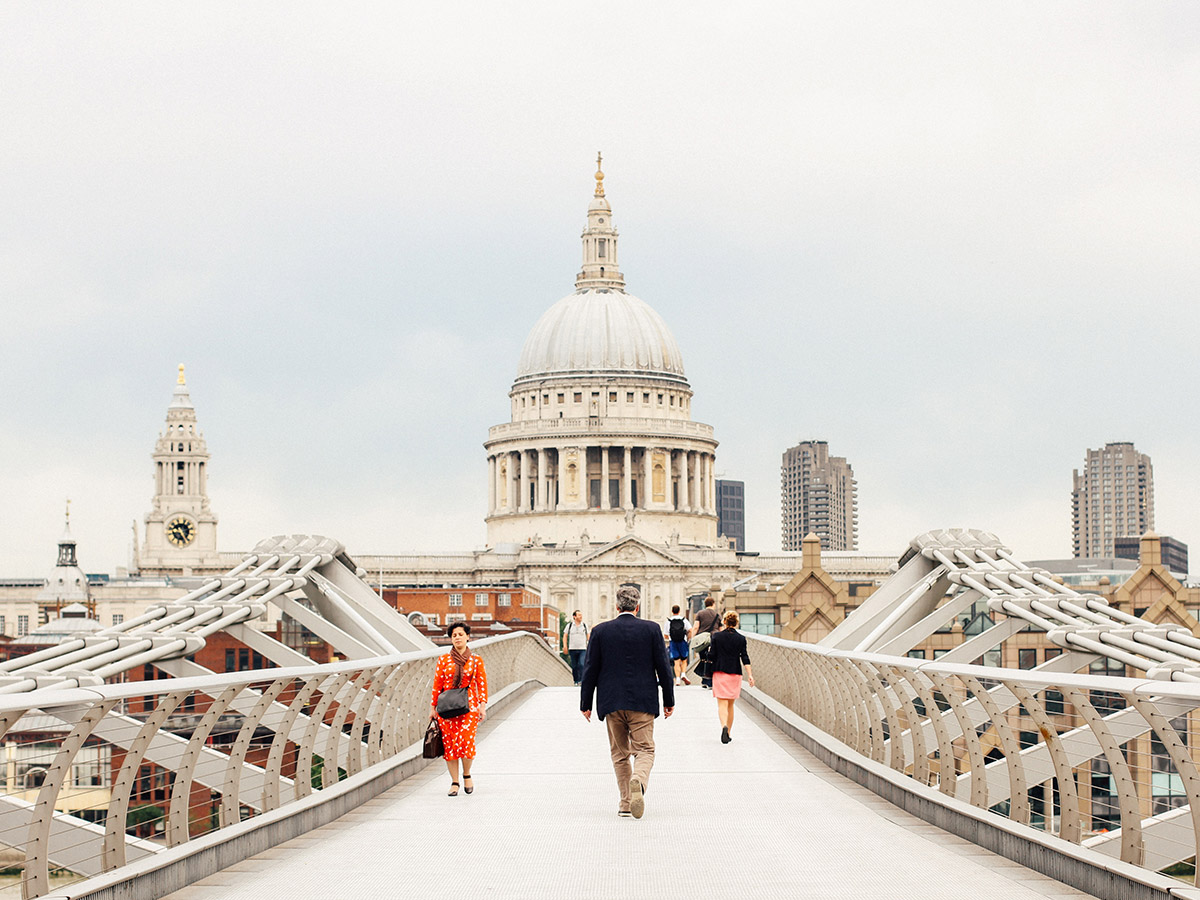 By Teodora Burtescu
Featured Photograph by Yulia Chinato
In our new column, we tell you how to effectively spend your 48 hours in a destination. The articles give you a condensed overview of making the most out of your visit and cover the most exceptional sights, worthwhile excursions, popular local food spots, and cultural landmarks.
London truly is one of the cities you can spend years exploring and never cease to find new things to see and do. Every corner you turn reveals an unforgettable experience: full of culture, history, good food, and interesting people – there is something for everyone to enjoy in London! Here are some things you cannot miss in a short trip to the UK's capital –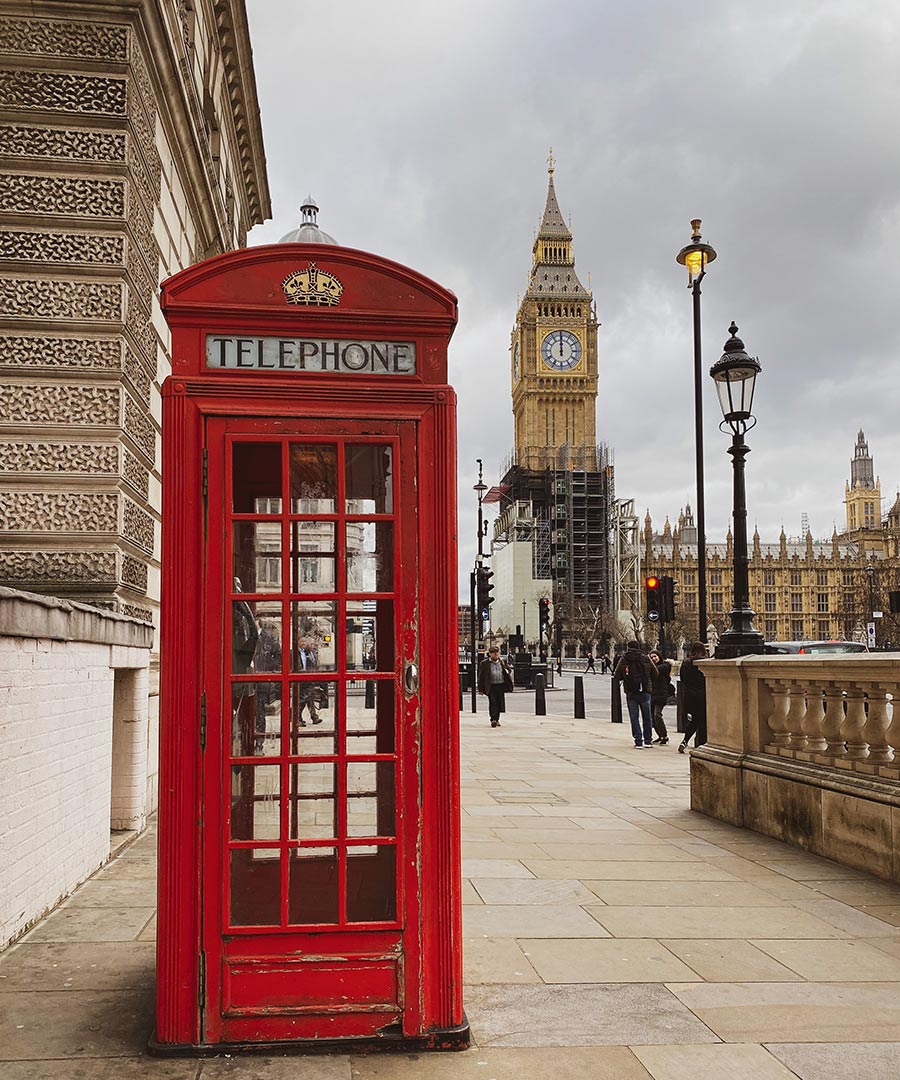 Photograph by Matt Dany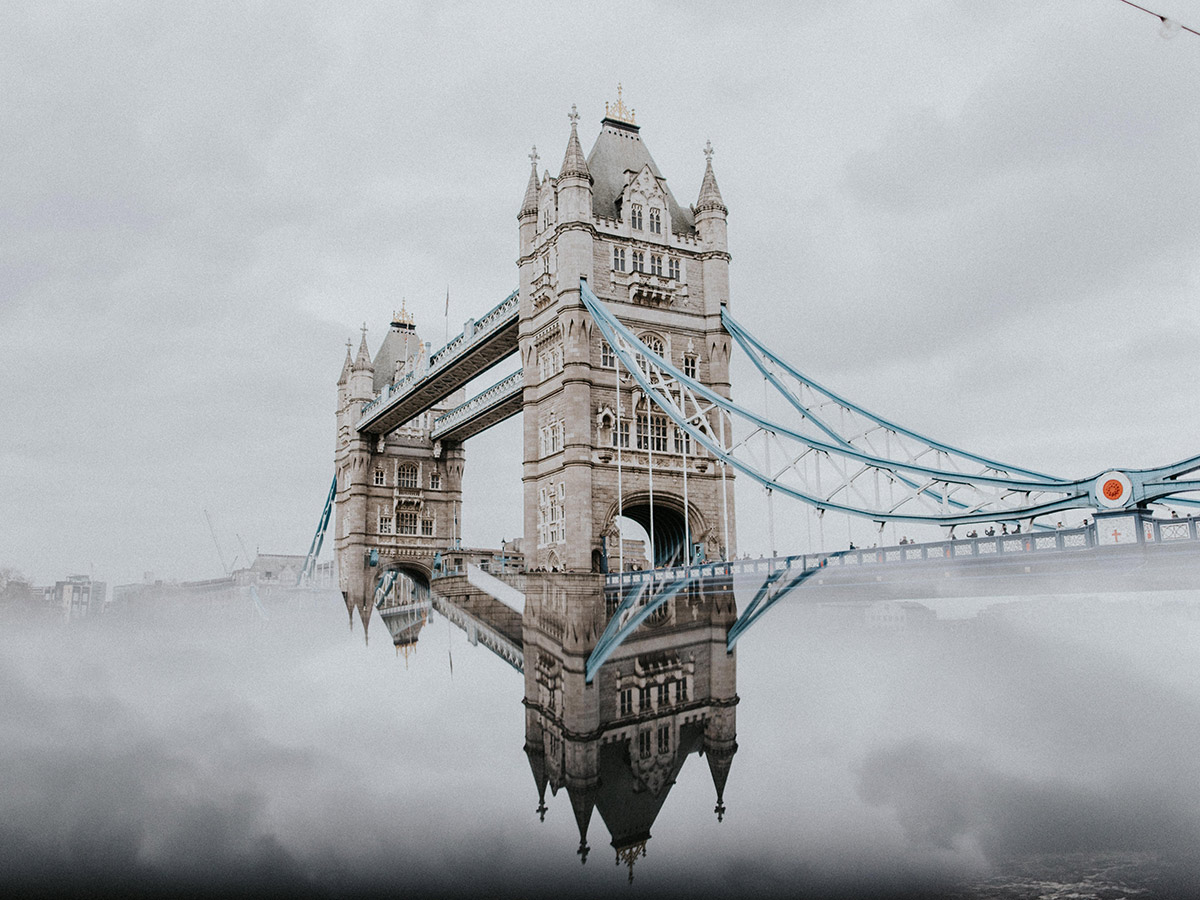 Photograph by Lea Fabienne
START WITH A GOOD, TRADITIONAL ENGLISH BREAKFAST – OR NOT!
Choose Duck & Waffle for a world-renowned brunch experience, taking in the unparalleled skyline of London, right in the heart of the city. You can opt for the classic English Breakfast or spice things up with some of their specialties. The restaurant is very popular, so we recommend making reservations in advance.
CRUISE DOWN THE RIVER THAMES
To take in as many of the city's sights as possible in such a short amount of time, a great idea would be to opt for a cruise down the River Thames. Get a glimpse of famous landmarks, such as Big Ben, Tower Bridge, London Bridge, or the Tower of London! Choose a 24h River Pass and explore the area at your own pace, making as many stops as you wish. The exposition of the Crown Jewels at the Tower of London, for instance, might pique your interest, and it certainly is a worthwhile visit if you want to learn more about the history of the British monarchy.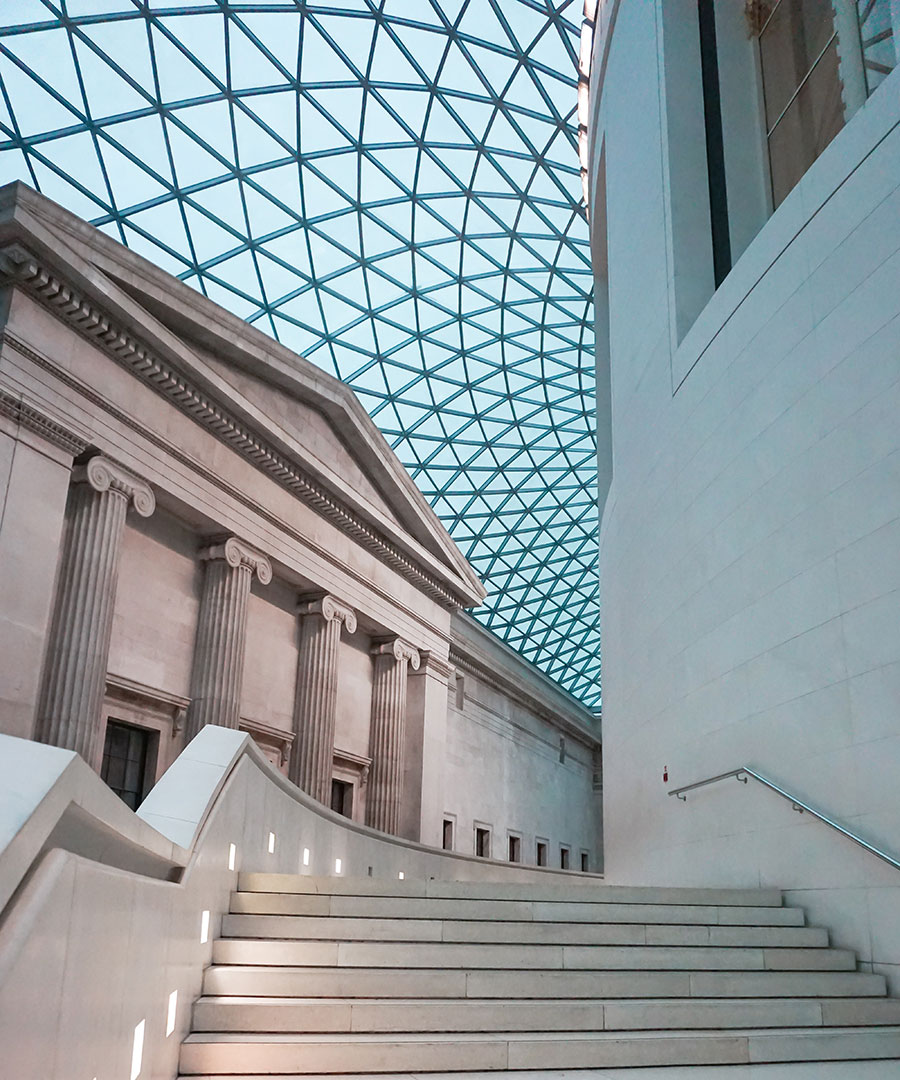 Photograph by Carlyson Oliveira
GRAB LUNCH IN CAMDEN
The Camden Market is one of the places that best captures London's vibrant and multicultural vibe. Walk around the food stalls and choose from the appetizing options inspired by countless international cuisines. Enjoy a quick lunch and then explore the small independent shops all around you: from custom-made pieces, antiques, or accessories to paintings and vintage cameras, you never know what you can find in the market. Everything has a story, and people are usually more than happy to tell you all about what they are selling.
VISIT A MUSEUM
It would be a shame to stop by in a city of such cultural importance and not pay a visit to one of its well-known museums. Depending on your interests, you can learn more about history at the British Museum, the Imperial War Museums, the Museum of London, or the Natural History Museum. For those more art-oriented, the National Gallery, Victoria and Albert Museum, or Tate Modern would be incredible options to consider. Alternatively, you could opt for something more relaxed and entertaining, like the Sherlock Holmes Museum or the Cartoon Museum.
DINNER IN SOHO
Walk around the neighborhood and stop wherever your heart desires. Soho has a long-standing history of offering entertainment and high-quality food for renowned figures. Grab a beer at The French House, where Dylan Thomas and Francis Bacon once sat before you, or simply wander around the streets until you find something that suits your taste.
SEE A SHOW IN THE WEST END
End the night with a show in the West End: musicals, opera, play – choose between a wide selection of shows that you are guaranteed to remember for the rest of your life. Find the full schedule.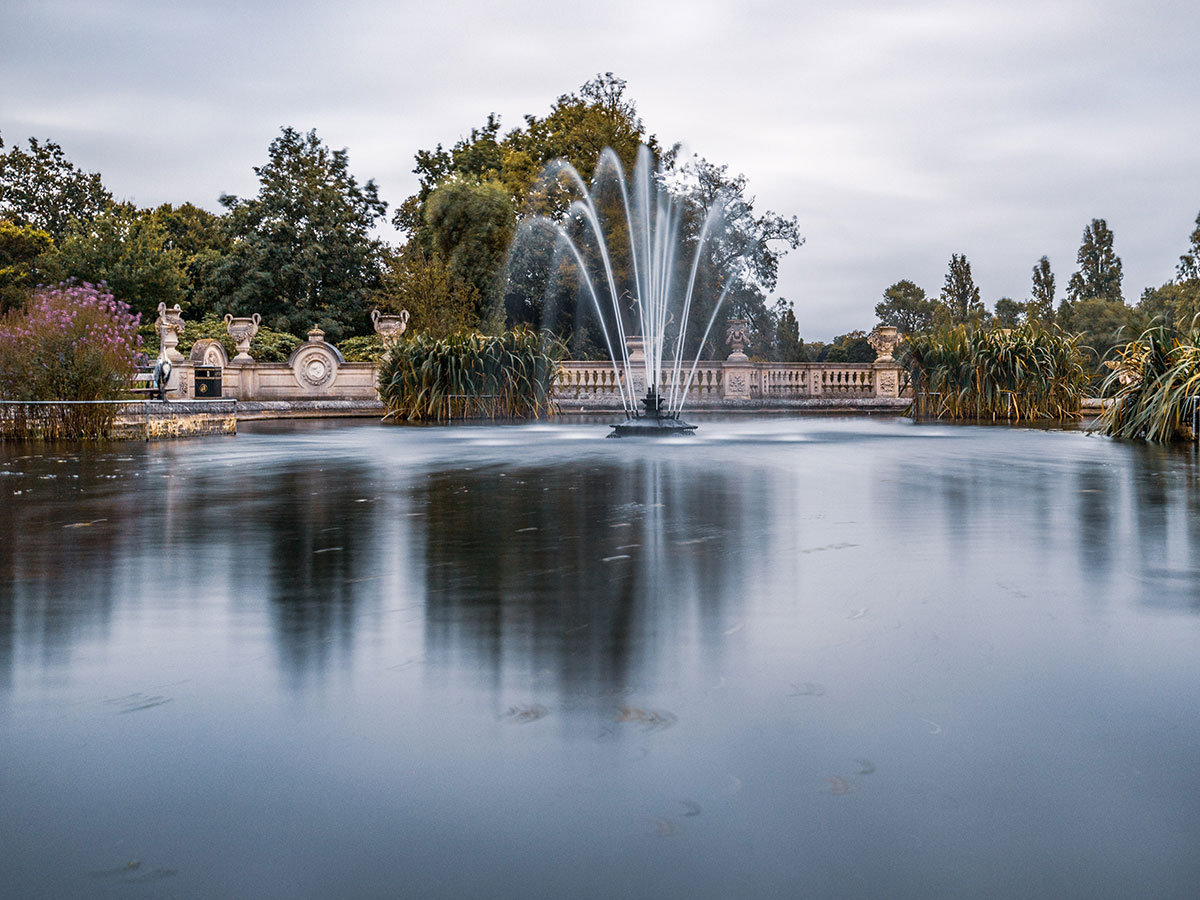 Photograph by Kevin Grieve
HAVE BREAKFAST IN COVENT GARDEN
Start the day with a walk around one of the city's most beautiful neighborhoods, filled with small cafes and bistros that offer fresh pastries and specialty coffee to start your day right.
BARBICAN CONSERVATORY
One of the less well-known attractions London has to offer is the Barbican Conservatory, a truly magical place. Stroll around the variety of exotic flora hosted in the heart of one of the world's largest and busiest cities.
WALK AROUND THE CITY'S BEAUTIFUL PARKS
Hyde Park is a must for anyone visiting London- a place of tranquility, away from the hustle and bustle of the city. While you're there, stop by Buckingham Palace near Green Park to get a feel for what the everyday life of the royals must be like behind the iron fence. If you choose to do this in the morning instead, you can watch the famous changing of the guards take place, but make sure to check the schedule online beforehand. As this is one of the most popular tourist attractions, you might want to consider arriving up to an hour before the change takes place in order to get a good spot.
HAVE AN EXCELLENT LUNCH GUARANTEED BY GORDON RAMSAY
For lunch try one of Gordon Ramsay's restaurants and you surely will not be disappointed. Known for his harsh criticism of sub-par cooking or hospitality, his establishments are sure to deliver a memorable dining experience.
GO SHOPPING ON OXFORD OR REGENT STREET
You simply cannot leave London without a good shopping spree! Walk down the notorious Oxford Street and browse through over 300 shops and restaurants, or choose Regent Street, famous for its flagship stores and international brands.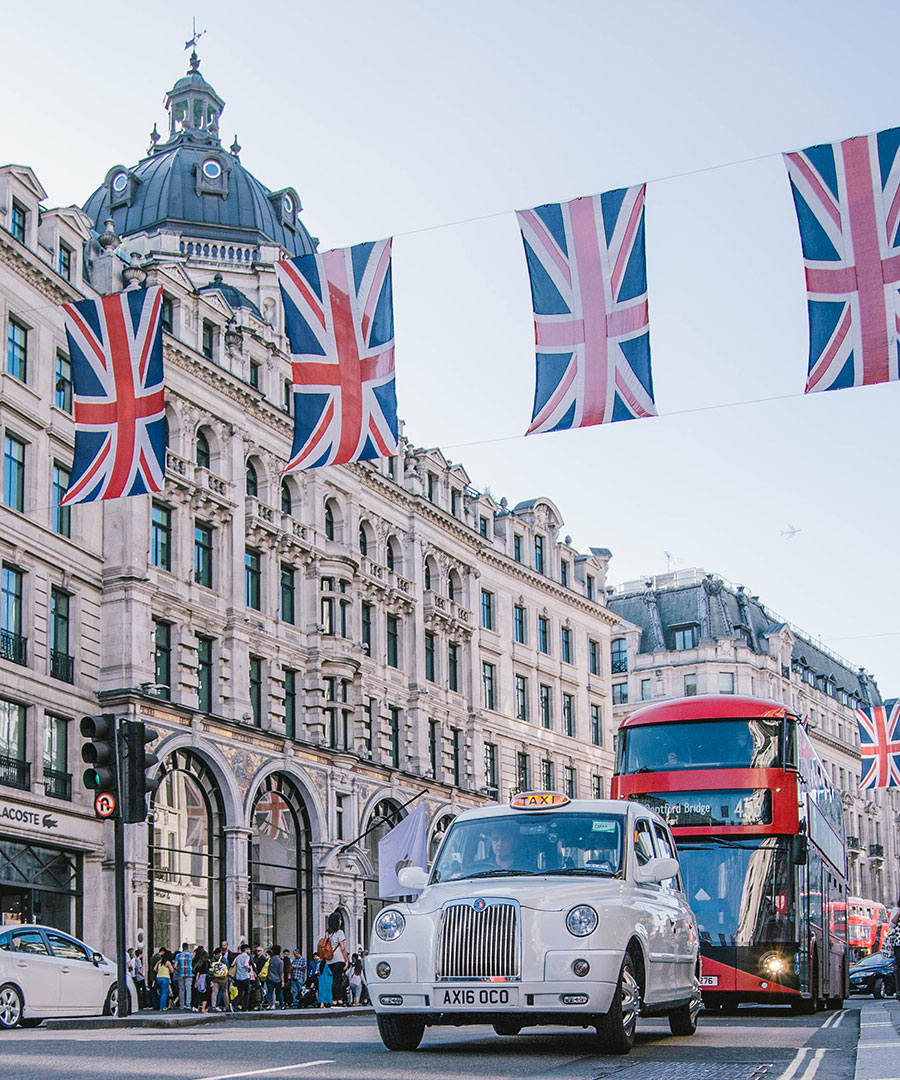 Photograph by Sabrina Mazzeo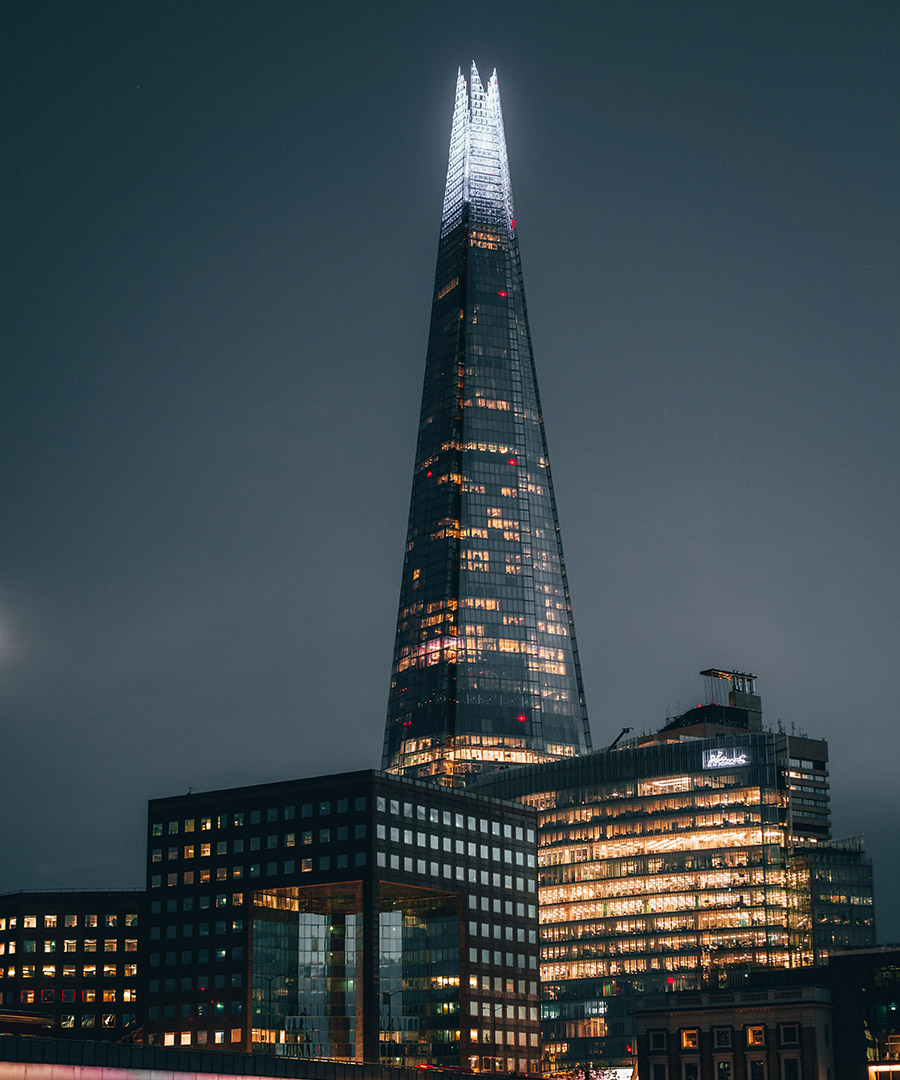 Photograph by Pietro de Grandi
HAVE DINNER AT THE SHARD
Take in all of the incredible sights you have seen in the last 48 hours while enjoying the sunset in one of the many restaurants hosted by The Shard. This is a wonderful opportunity to enjoy the city's skyline one last time.
END THE TRIP AT A TRADITIONAL PUB
No trip to England is complete without a night at the pub. Choose a traditional location, like the Anchor Bankside, Prospect of Whitby, or The Spaniards Inn, and enjoy a pint of cold beer- and start planning your next trip!
Teodora Burtescu is a writer living in Durham. Teodora is deeply passionate about discovering new places and cultures.