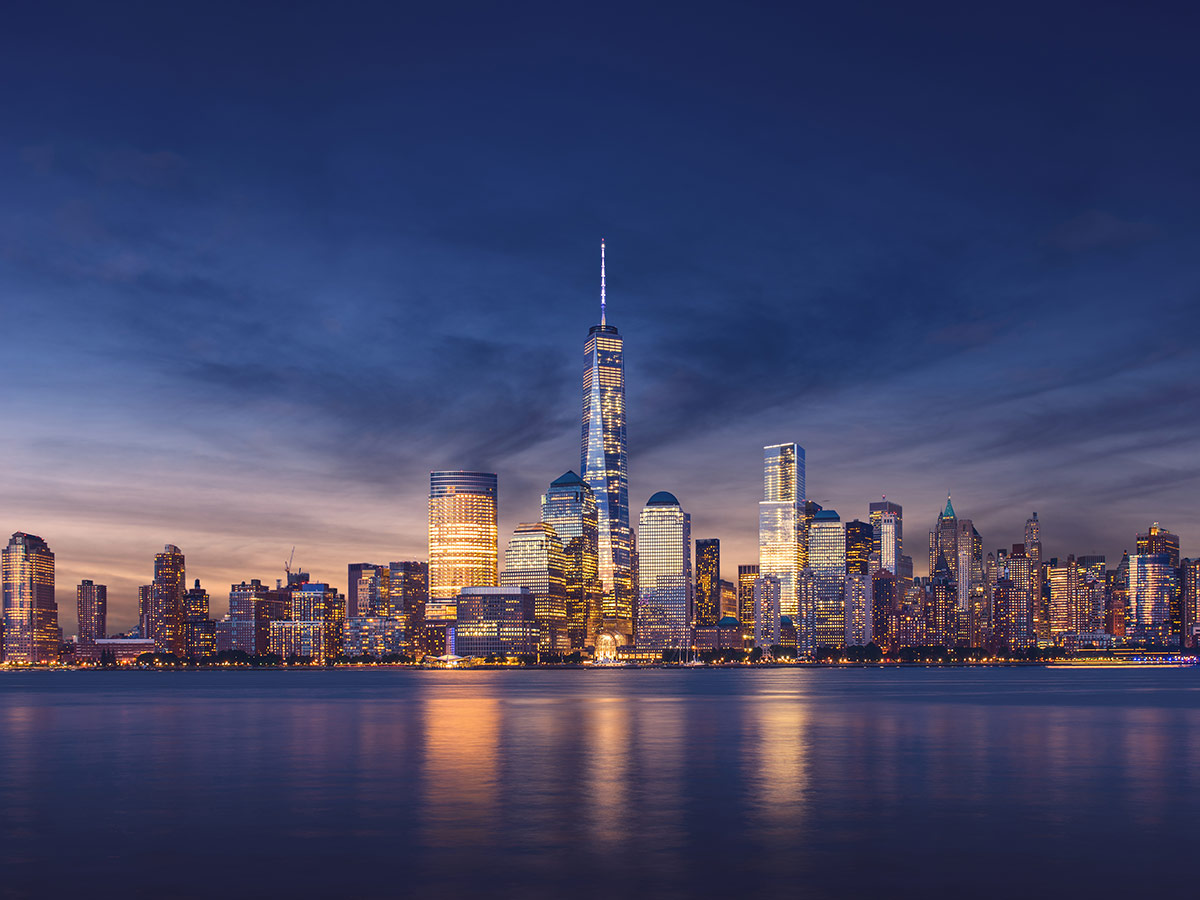 New York City is filled with endless amounts of attractions and world-famous landmarks. Here is a list of must-see places to visit in NYC that you really don't want to miss out on…
The Statue of Liberty is an iconic symbol of New York. Gifted by France, the beautiful statue of Lady Liberty stands 305-feet tall as the centerpiece of Ellis Island. The best way to view this iconic monument is to take a scenic ferry ride to Ellis Island. Once you arrive be sure to visit the Ellis Island Museum which is situated at the base of the statue and houses records of immigrants who fled to come to the US during the 1800's.
The Empire State Building is an art deco masterpiece located in midtown Manhattan. It was one of the most ambitious construction projects in New York during the Great Depression. For the best views of its head to The 102nd-floor observation deck, for a panoramic view of NYC.
Whether you're looking for leisure, entertainment, or a place to escape the city hustle and bustle. Central Park is one of New York's gems. This massive urban park extends from 59th Street to 110th Street where you'll find recreational parks, an ice-skating rink in the winter, row boating in the summer, and incredible Manhattan skyline views.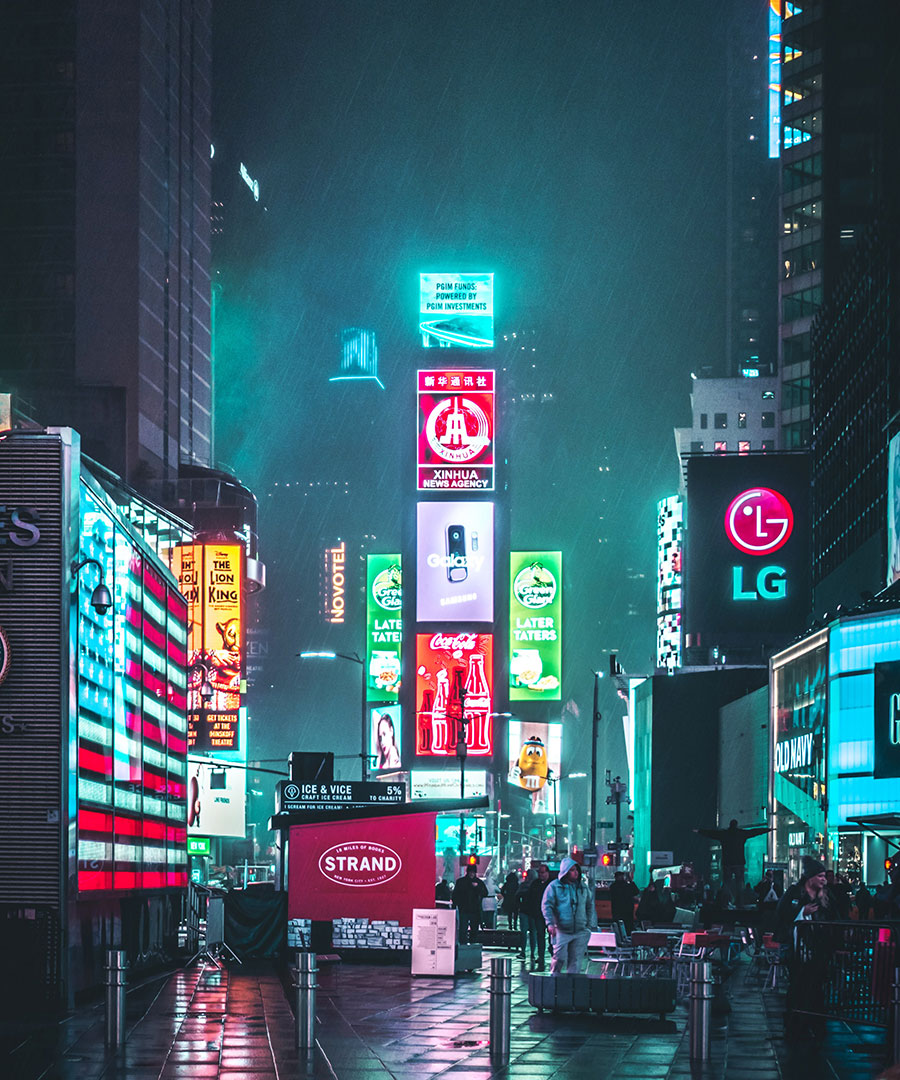 Times Square
Photograph by Andre Benz
Times Square is one of the world's busiest pedestrian areas, the area is illuminated with enormous billboards. Hundreds of thousands of people pass by here each day – once you arrive your rite of passage is to take a photo atop the big red stairs or catch a theatre show on Broadway.
September 11th is a day that everyone will remember. With the Twin Towers gone, the One World Trade Center was erected nearby as a symbol of rebirth. Now the tallest building in the US, you can stand on top of New York City from the observation deck on floors 100-102.
As New York boomed as a transportation hub, Grand Central Station was established to solidify NYC's impact on rail transportation in the US. Today, it remains one of the busiest train stations for Amtrak and NYC metro service. But even if you don't plan on taking a ride, the terminal is impressive enough with passengers rushing past the iconic clock in the middle and a stunning constellation mural right overhead.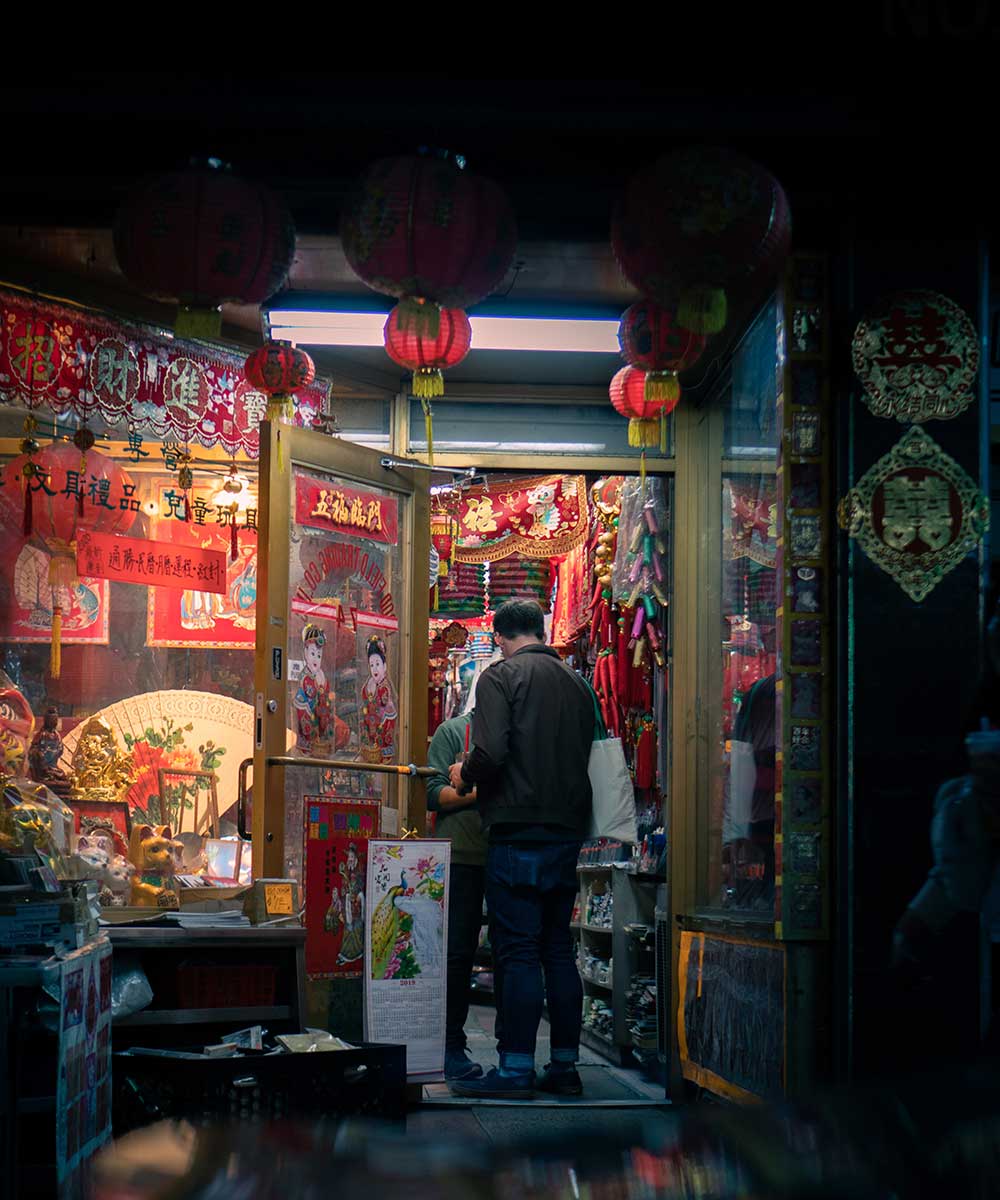 Chinatown
Photograph by Magnus Olsson
NYC's Chinatown has one of the densest populations of the Chinese diaspora. As soon as you enter this part of Manhattan, you'll feel like you're transported to the Far East as building signs boast Chinese characters and the delicious smell of authentic Chinese food fills the streets. Browse the shops and street vendors for excellent shopping deals and be sure to get a taste of the food.