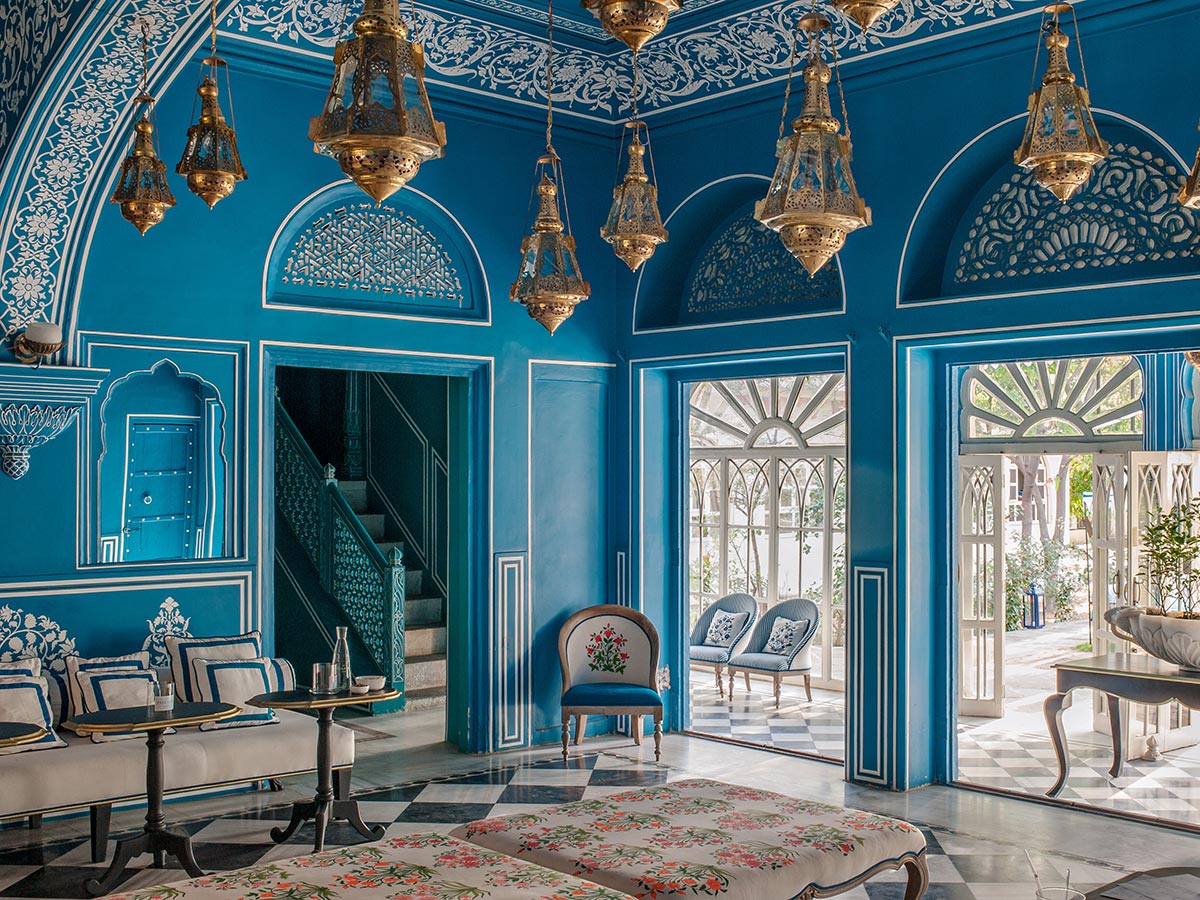 Words by Alessa Marczak
Featured Photograph by Henry Wilson
A bar inspired by the legendary Café Florian and Harry's Bar in Venice – Bar Palladio is an ode to classic Italian cuisine, viewed through an Indian lens. Located in the gardens of Narain Niwas Palace Hotel, Bar Palladio is set against an enchanting backdrop of roaming peacocks, mature mango trees, and small tented pavilions where guests are invited to sit and experience the joys of this Italian-Indian fusion.
Setting out to "create an atmosphere of magic," Bar Palladio has achieved just that, pioneering a new vision for European dining in India. Offering the perfect mix of orientalist fantasy and European mystique, this cross-cultural dreamland is the ideal spot to enjoy an escape from reality.