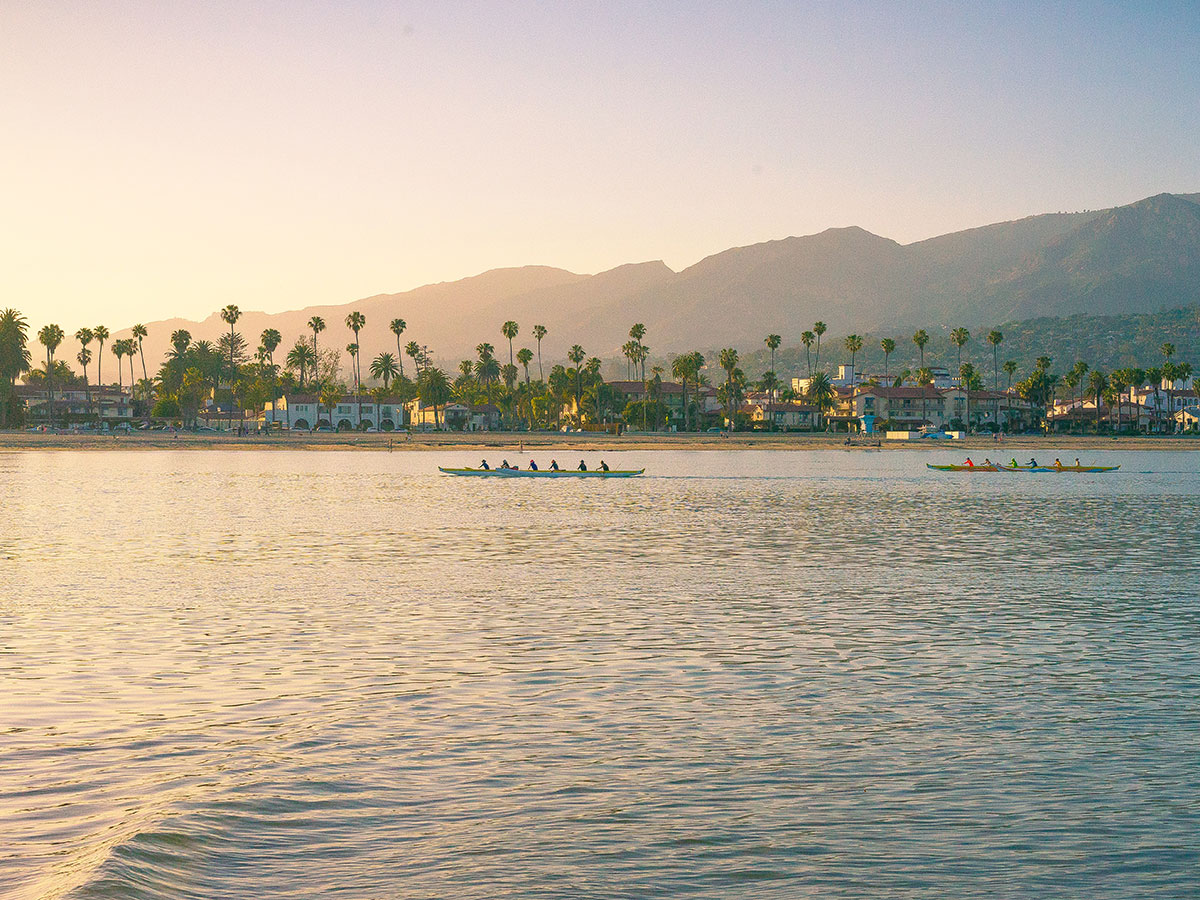 By Sargam Marwah
Featured Photograph by OC Gonzalez
Uplifting your grumpy mood and rising from the chaos of your workplace could be made easier with the various weekend getaway options at your hand, just a couple of hours away from your city. Immerse yourself in the warmth of the shining sun, sway with your other half under the moonlight, count stars laying on the sandy beaches and refresh yourself with a cooling dip in the blue waters of the sea by picking up your favorite spot from the list.
Located on the central California coast is the city of Santa Barbara, an exotic spot for fun and frolic, an alluring melange of beaches, arts and culture, outdoor recreation, and rejuvenating spas. If you have got wheels under your shoes and cannot stay indoors, Santa Barbara can be your top destination for a weekend getaway.
From surfing, splashing water, and playing games at the Butterfly Beach located in the village of Montecito to paddling with sea lions and dolphins in Santa Barbara Waterfront, the buzzing city offers you every opportunity to get an adrenaline rush. Next, you could stroll on Downtown Santa Barbara for a taste of delicious food, witnessing splendid architecture, and an exciting shopping experience. Full of life and energy, this arena is matchless for a bright and lovely time outdoors. Visit the Granada Theatre to soothe your ears with the sweet harmony of Santa Barbara symphony and opera or ascend to the top of Santa Barbara County Courthouse for a magnificent view of the city.
Absorb yourself in a playful and gripping yet relaxing setting this weekend amidst the sandy beaches, artistic walls, local delicacies of Santa Barbara.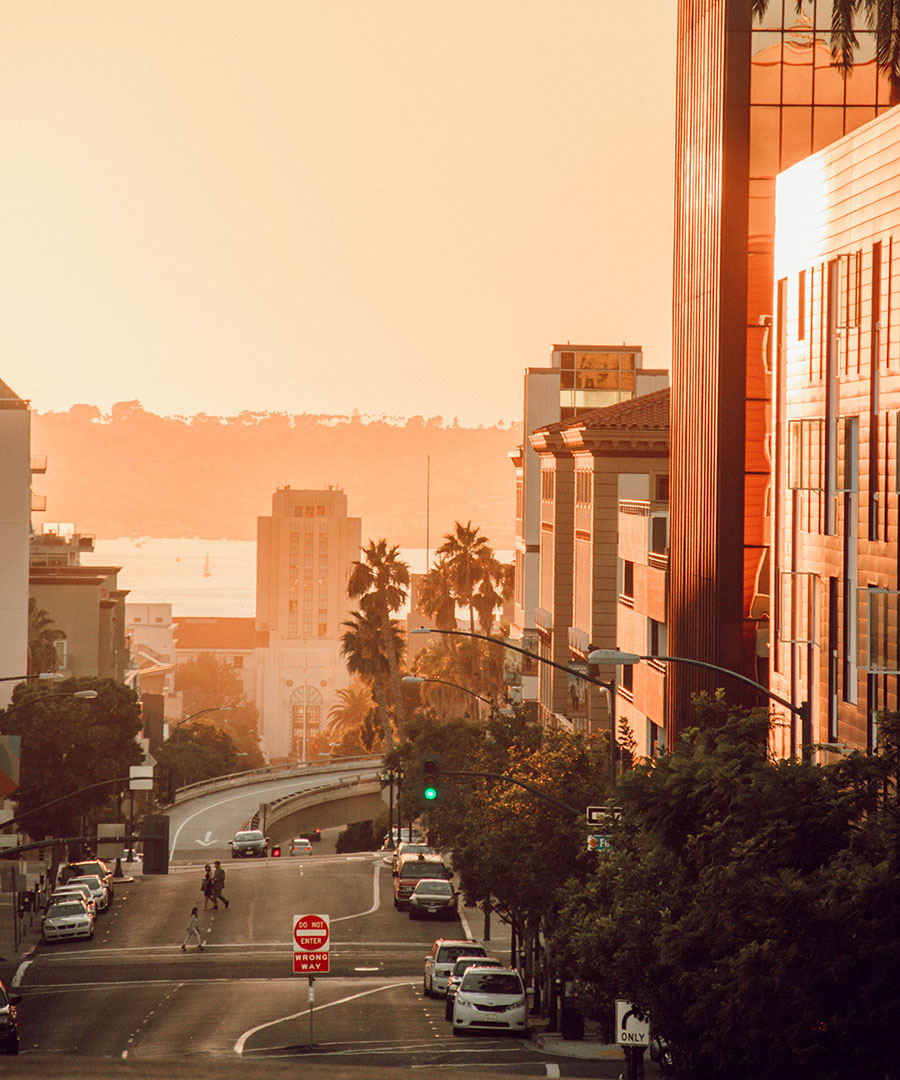 San Diego
Photograph by Lital Levy
Are you enthusiastic about nature, a lover of animals, or someone who is all in for cultural tours? San Diego serves you right when you want an escape from the fast-paced, working life to a world full of natural and aesthetic scenery, exotic zoos, parks, and museums.
San Diego Zoo Safari Park houses exotic animals and a variety of different creatures for you and your children to witness and learn about. The safari ventures into different habitats, offering a magnificent experience of watching giraffes, elephants, and rhinos; perfect African wildlife. The flight line safari here allows you to get on a zipline above the habitat of animals and receive a top view. Traverse the La Jolla coastline to witness the varied and beautiful marine life on a guided tour. Paddle across the mysterious sea caves to add a tinge of thrill to your visit. The city is also home to numerous museums, so a tour with your children to San Diego Air and Space Museum would be amazing or a walk-in Maritime Museum of San Diego could be a meaningful experience too.
Big Bear Lake
Photograph by Jeremy Bishop
A tiny city in San Bernardino County, Big Bear Lake is the favorite spot for fishing and hiking fanatics. Grab a booking in a ski resort, tuck your slate under your arm, and head for a thrilling ride on the bed of snow. Big Bear Mountain Resort offers some of the best opportunities to ski and hike with over 400 acres of area to enjoy these activities. The Summit Bike Park has long trails for downhill mountain biking along with bridges, set-ups, and banked turns for experienced bikers.
To start off the day with energy, visit the favorite spots for breakfast in the village. Amangela's Sandwich and Bagel House is a family-friendly restaurant that serves the best options in tea, coffee, and sandwiches. Relish the delicacies here before you get off for a busy and enjoyable day. There is a hub of cafes around to satisfy your taste buds; to savor a different cuisine try out the Royal Thai Bistro that does not fail to remind you of the inclusive nature of the city.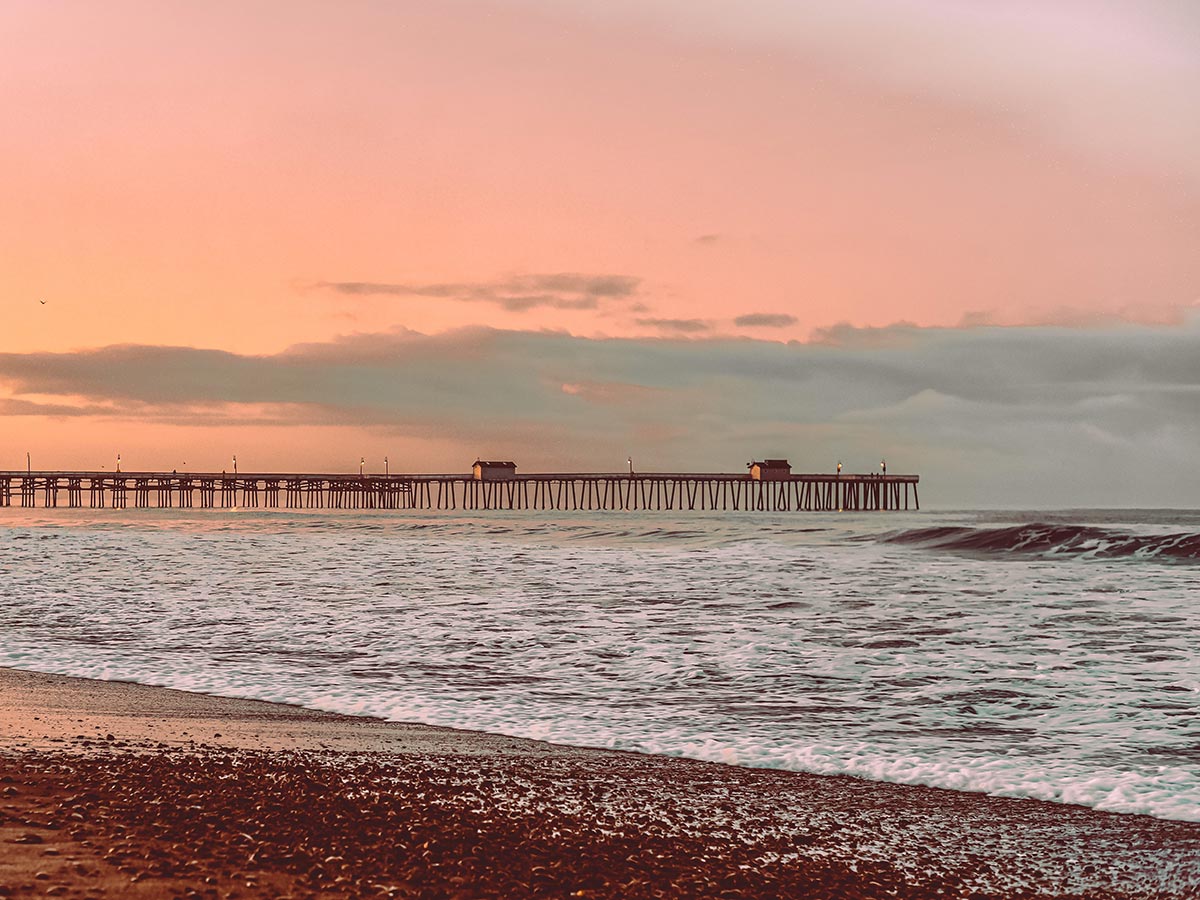 Laguna Beach
Photograph by Ralph (Ravi) Kayden
Though last on our list, the most special, entertaining, and relaxed place for a getaway is Laguna Beach. Since the 1960s, the city has been a home to gay bars and an open spot for the LGBTQ community to enjoy a perfect holiday. West Street Beach is an exclusive and unofficial beach for gays. A winner in terms of inclusivity and openness, this place wins all hearts.
If you are looking forward to a romantic weekend, get ready for some long walks and yoga on the beaches with your partner. Taste fine and exhilarating wine at Laguna Winery, Coffee and Speciality Foods, or Laguna Canyon Winery.
Shop a couple of antiques, renowned jewelry, and accessories at the finest jewelry stores in the city. Pick a special gift for your loved one and add color to the end of the weekend. A mixture of arts, antiques, and modernity, Laguna Beach is your mind and eye-opener this weekend.