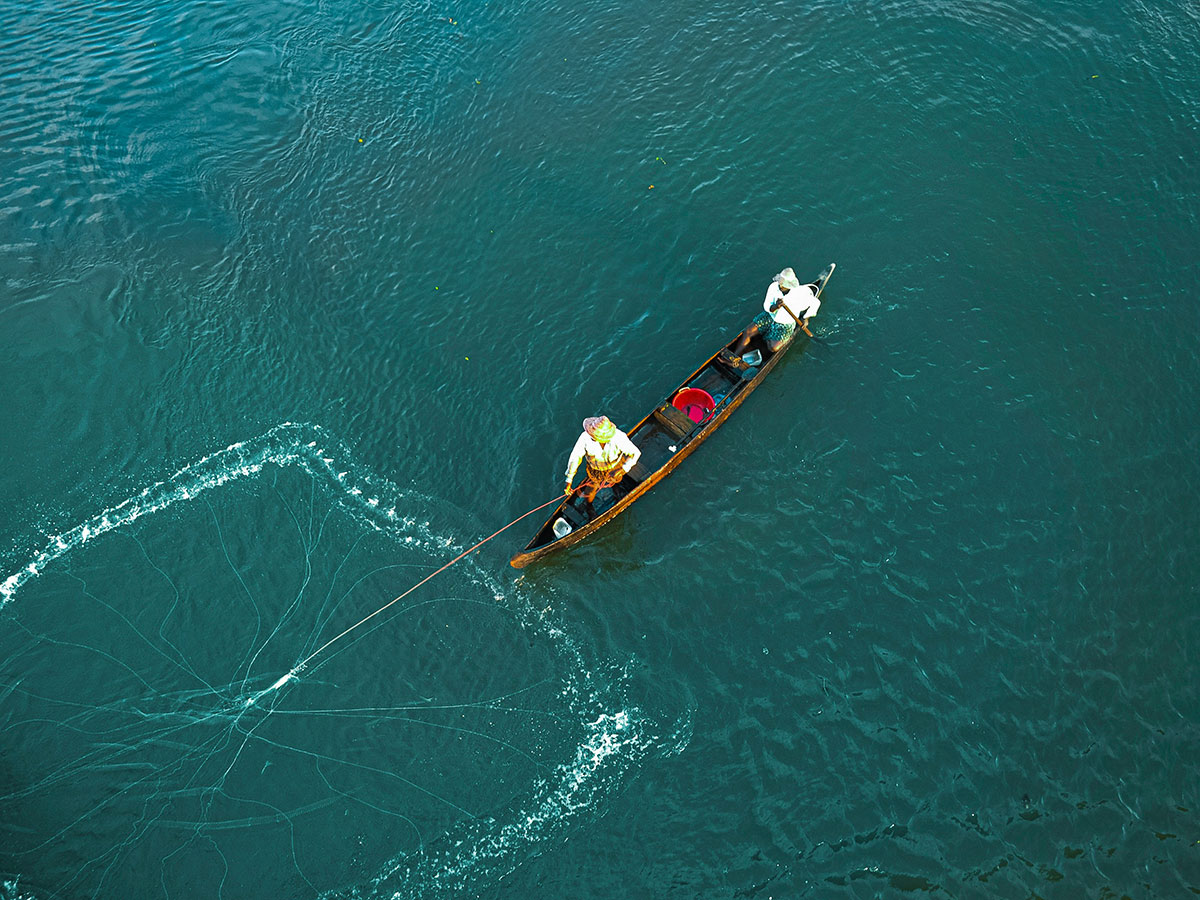 A city that has lived through a variant set of cultures across significant historical eras, while being crafted as a scenic relief with all its entirety – Kochi or Cochin, is the leading port city in the southernmost state of India, Kerala. It is located in the Ernakulam district and is densely populated when compared to other cities of Kerala.
Unlike any other place, the relevance of this particular city has certainly evolved with time. It has pleasantly exhibited a warm and home-like environment for travelers across the globe throughout all these ages. Starting from the early 14th century, Kochi was a crucial west coast center for trading spices, as it harbored a connection between the Arabian merchants ever since the pre-Islamic era. By 1503, it became the first city to be occupied by the Portuguese as a European colony. It was only after 1530 when the Dutch and British turned the grand title 'Kingdom of Cochin' into a princely state.
Today, in a world speeding up towards a rather flashy future, Kochi city functions as the brain for commercial, financial, and industrial affairs of Kerala, it has the highest GDP and GDP per capita in the state. While parallel to all of it, this city also preserves and nurtures culturally rich folk art.
All these historic and modern ventures weave a narrative around Kochi's making and how the city earned its own identity. Today it harmoniously welcomes everyone to read those intriguing pages in person.
CHINESE FISHING NETS MARKET
Situated precisely near the Fort Kochi, the Chinese fishing nets market is a beautiful sight at Kerala's backwaters. As suggested by its name, this market exhibits history which dates back to the 14th century – Zheng He, a Chinese explorer, acquainted with the fishermen of Kerala with nets brought from the court of Emperor Kublai Khan. Those specially designed nets helped the fishermen catch fishes more quickly. Today, people who are fond of fishing can fish along with locals, and later, they may get a good bite of fishes freshly cooked nearby. It is a place for exquisite indigenous flavors.
PARADESI SYNAGOGUE
Standing since 1568 for the prosperity of the Jewish community, it is the oldest active synagogue. Paradesi Synagogue is one of the seven shuls (Synagogues) for Malabar Yehuda situated in Old Cochin's quarter (often known as Jew Town). Most importantly, this synagogue is still in use (closed on Fridays and Satursdays) and stands adjacent to Mattancherry Palace Temple. The antiquity of the Paradesi Synagogue amuses all the visitors – – be it Belgian Chandeliers, intricately painted tiles with the touch of Chinese art to all the grand views one shall get to capture in a picturesque moment.
KERALA KATHAKALI CENTRE
Instituted in 1990, Kerala Kathakali Centre is a place for artistic and mindful rejuvenation. The colorfully carved walls present the Malabar style of architecture, providing a roof to another art form – Dance. Magnificent movements are polished and performed for a great audience while preserving all seven forms of Kathakali.
Alongside graceful dance forms, a continuous melody of classical music instruments echoes here because of a variety of instruments, such as tabla, Veena, Sitar, Madalam and so many more. These instruments are learned in this center through perfectly articulated courses.
KODANAD ELEPHANT TRAINING CENTRE
Located 42 km east of Kochi, Kodanad is a well flourished rural village that treasures its natural essence and elephants. There is a training center built particularly for them. The ones who visit this center early morning can help bathe elephants or baby elephants. Once you get to experience that, you shall realize it is joyous indeed. Throughout the day, people travel to this place to get the thrill of riding one of those elephants. The whole environment here is pleasing enough for you to feel a lot more refreshed.
Kochi has both Ola and Uber available for service. The Kochi Metro runs through 21 stations in the city and is considered a pretty efficient way to commute (6 am to 10 pm), given the unforgiving condition of traffic on the roads. But it doesn't reach everywhere. Kochi Metro Rail Service has recently launched "City Water Buses," a network of boats running between Vyttila and Kakkanad. Auto-rickshaws (motorized three-wheeled passenger cars) are considered the best means of travel to get from one place to another within the city.
The state government, too, runs buses via JNNURM. Moreover, the Kerala Shipping and Inland Navigation Corporation (KSINC) runs domestic ferries between Ernakulam and Vypin, and Fort Kochi.