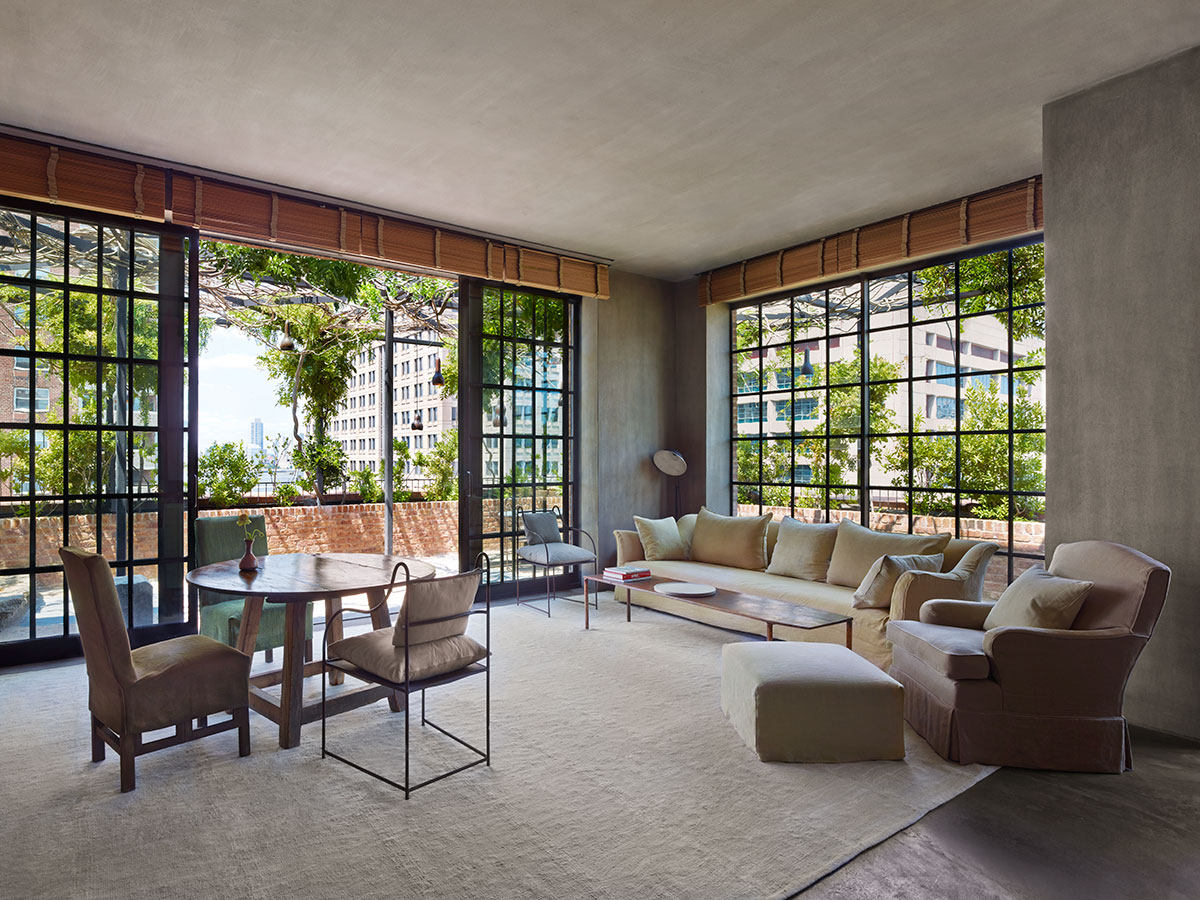 Words by Freya Hutson-Jones
Featured Photograph courtesy of The Greenwich Hotel
Luxury, wellbeing, and decadence are the bywords for The Greenwich Hotel. Melt away from the bustling metropolis that is New York City by situating yourself in the midst of a myriad of art galleries, boutiques, and foodie heaven, feeling the echoes of the past through awe-inspiring architecture and soul-satisfying design.
Owned by the illustrious Robert De Niro, The Greenwich Hotel features 88 unique rooms and suites, none of which are alike, a Shibui Spa, and an intimate pool and gym area. De Niro's Italian roots manifest themselves through the outdoor patio space, where the terracotta tranquillity is ever so reminiscent of Tuscany itself. The hotel also includes the Locanda Verda restaurant, offering the true essence of proper Italian cuisine, synonymous with the unpretentious charm that the property boasts.