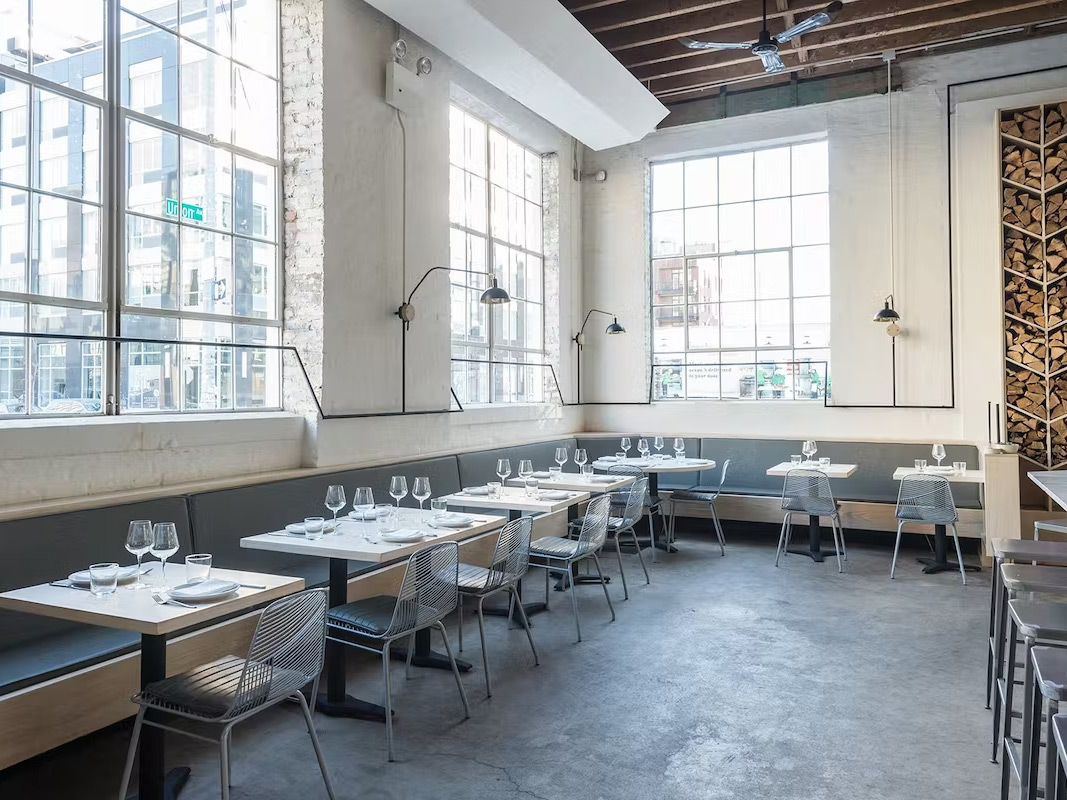 Words by Freya Hutson-Jones
Featured Photograph courtesy of Lilia
An Italian havens located in Brooklyn – Lilia embraces a motto of pure simplicity, having mastered the art of perfect pasta and saporous seafood. Originally an auto-body shop, the restaurant building is now reinvented into a modern-industrial-lofty space, boasting sky-high ceilings lined with original wooden beams and a relaxingly modest décor.
The menu is curated with pleasure in mind, finding sophistication in the simple nature of the best Italian foods. Lilia switches from a caffé during the day to a dinner spot at night, with an exceptional bar menu that will transport you to being in 'Rome With A View' (a top-notch cocktail, btw).