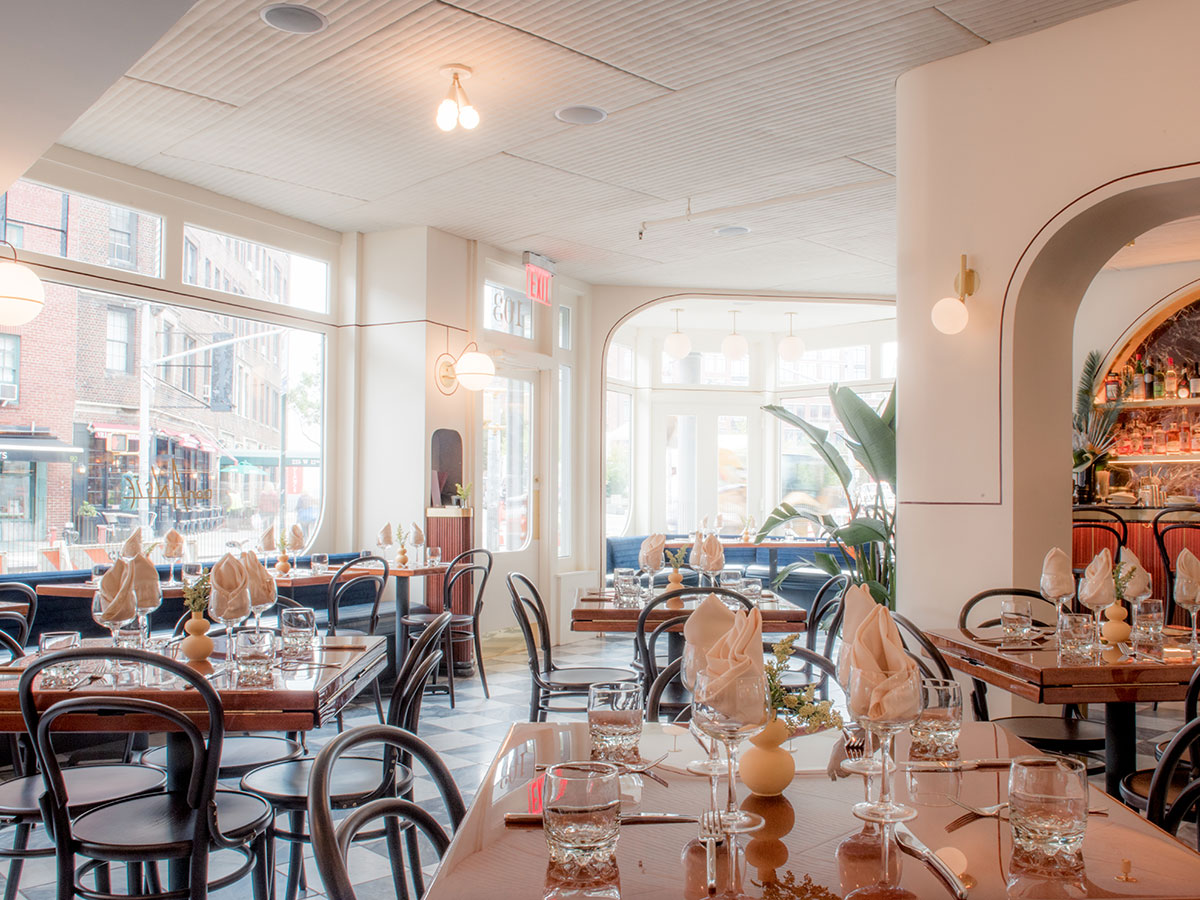 Words by Freya Hutson-Jones
Featured Photograph courtesy of Don Angie
Cool and collected meets glitz and glamour in this Michelin-starred Italian-American restaurant. Featuring unique, modern dishes that ooze creativity, Don Angie sure knows how to cultivate a menu. Find yourself impressed by the intimate use of space reminiscent of everything we love about the abstract flair of the 80's, mixed with a true homage to Italian architecture. First date, business meal, family dinner, an evening for one, you name it, Don Angie is suited to versatility.
Be sure to try the pinwheel lasagna, a continued cult favorite and a playful ode to the appearance of cinnamon buns. Even better, if you can't quite part with your furry friend, dogs are also accommodated in the outdoor cabin.