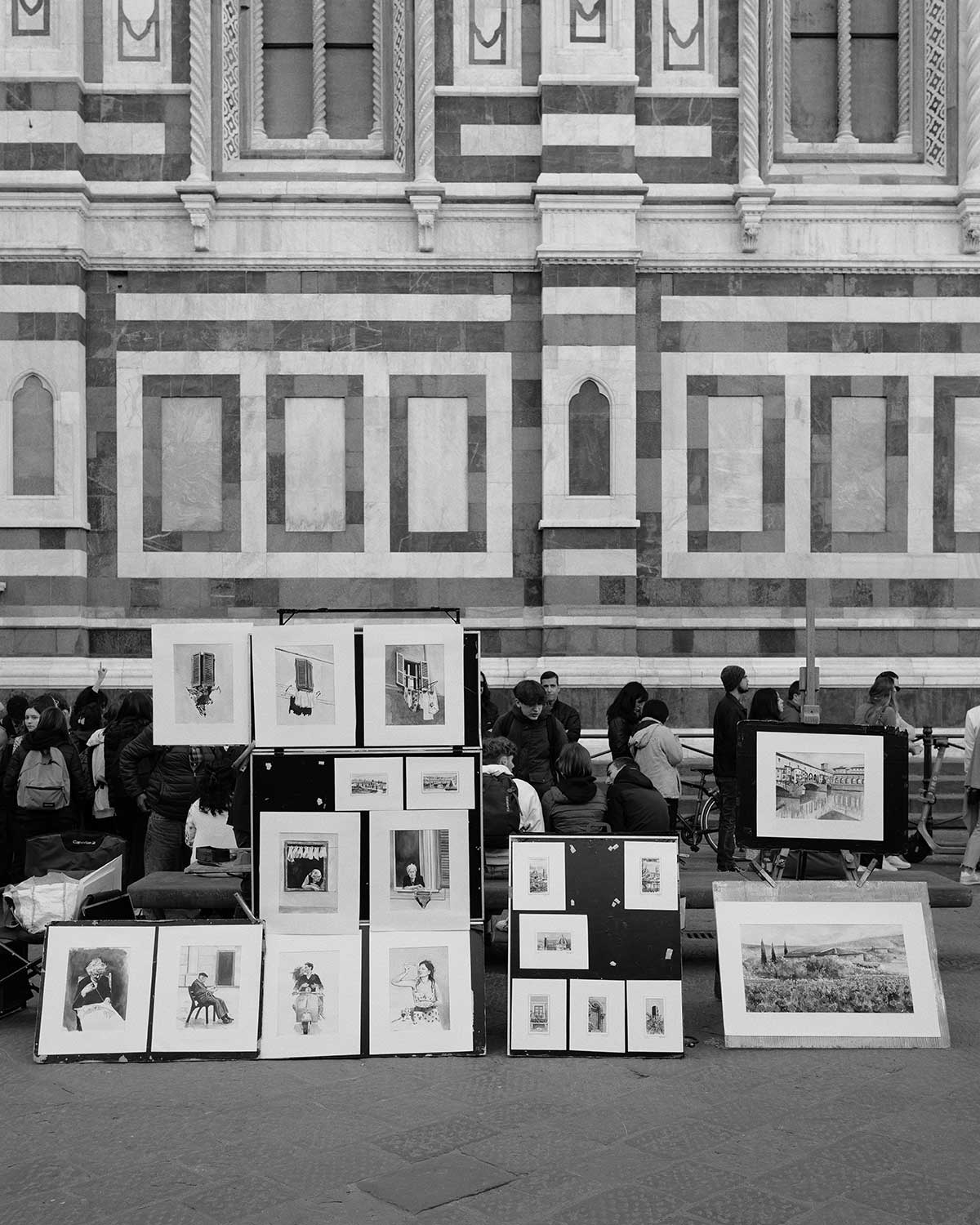 Words & Photographs by Abhishek Singh
Caught between the brushstrokes of history and the clarity of the Arno, Florence's pastel shades belie its buzzing energy. Age-old mingles with avant-garde; weathered stone paths lead to lively art hubs. Urban sprawl kisses the Tuscan terrain, the river winds under sculptural bridges, and terracotta rooftops spread out under the clear Italian sky. The photo essay titled "Canvas and Culture" embodies the essence of Florence.
The term "Canvas" is chosen to represent the city's artistic and historical richness, painting a vivid picture of its architectural and artistic wonders. In contrast, "Culture" signifies the deep cultural traditions that Florence is renowned for, resonating with the heartbeat of the city's long-standing heritage. Featured in the essay are iconic landmarks and spots – Cathedral of Santa Maria del Fiore, Ponte Vecchio, Ditta Artigianale, Pitti Palace, Cafe Gilli, Trattoria Sabatino, and Il Guscio.
RECOMMENDATIONS
St. Regis | Hotel
Four Seasons | Hotel
Cafe Gilli | Cafe
Ditta Artigianale | Cafe
Trattoria Sabatino | Restaurant
Il Guscio | Restaurant
Rasputin | Bar
Locale Firenze | Bar