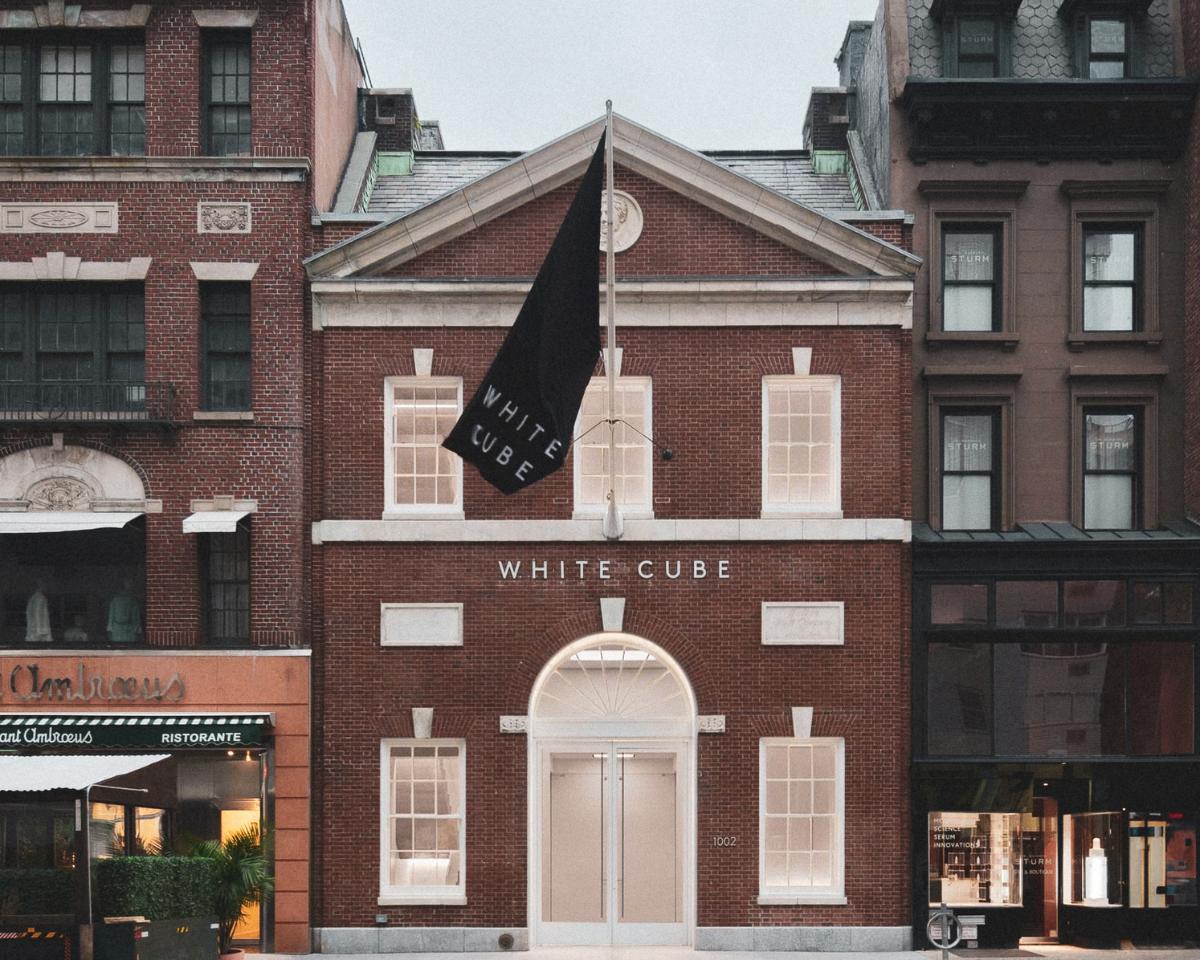 A JOURNEY OF ARTISTIC DISCOVERY AWAITS AT WHITE CUBE'S NEW YORK ABODE.
White Cube's new gallery in New York marks a big step in its journey. Known for hosting the works of over 60 international artists and having galleries in major cities across the world, White Cube is no stranger to global art lovers. The New York gallery, located in the Upper East Side, is special because it's the first permanent location in the U.S. The building, a former bank from the 1930s, has been transformed into a modern art space, offering a mix of the old and new.
Inside the old bank, visitors will find three floors dedicated to showcasing art. The building has been redesigned to create 8,000 square feet of gallery space. Natural light fills two of the floors, making it a bright and welcoming place for art enthusiasts to explore. Each floor and private viewing room has been carefully planned to ensure that the art is the star of the show.
The story of White Cube began 30 years ago in a small room on Duke Street in London. Founded by Jay Jopling, it played a crucial role in promoting the careers of artists like Damien Hirst, Tracey Emin, and Sarah Lucas. These artists, known as the Young British Artists, became big names in the London art scene during the 1990s. Over the years, White Cube has grown and even had temporary locations in places like Aspen and West Palm Beach.
With the opening of the New York gallery, White Cube is not just extending its physical presence but also bringing together different cultures of art. The new gallery is where the rich history of a 1930s bank building meets modern and contemporary art. Visitors will not just view art but will also experience a blend of history and today's dynamic art world. Each visit promises to be a journey that connects the past, present, and future of art.
1002 Madison Avenue
New York, New York 10075
WORDS AND PHOTOS ABHISHEK SINGH
Photo 1 Nicholas Venezia / Courtesy of White Cube. The art showcased above in Photo 2 and 3 are from the inaugural exhibition "Chopped & Screwed," curated by Courtney Willis Blair, running from October 03, 2023 until October 28, 2023. Please note the colors in the photos may not accurately represent the true colors of the artworks. The photos have been processed for this publication.
( left to right on web, top to down on mobile )
Tina Nekkia McClodden, The Lover, off the road (after Barbara), 1972-2021; Julie Mehretu, Rubber Gloves (O.C.), 2018; Theaster Gates, Civil Color Spectrum, 2023.