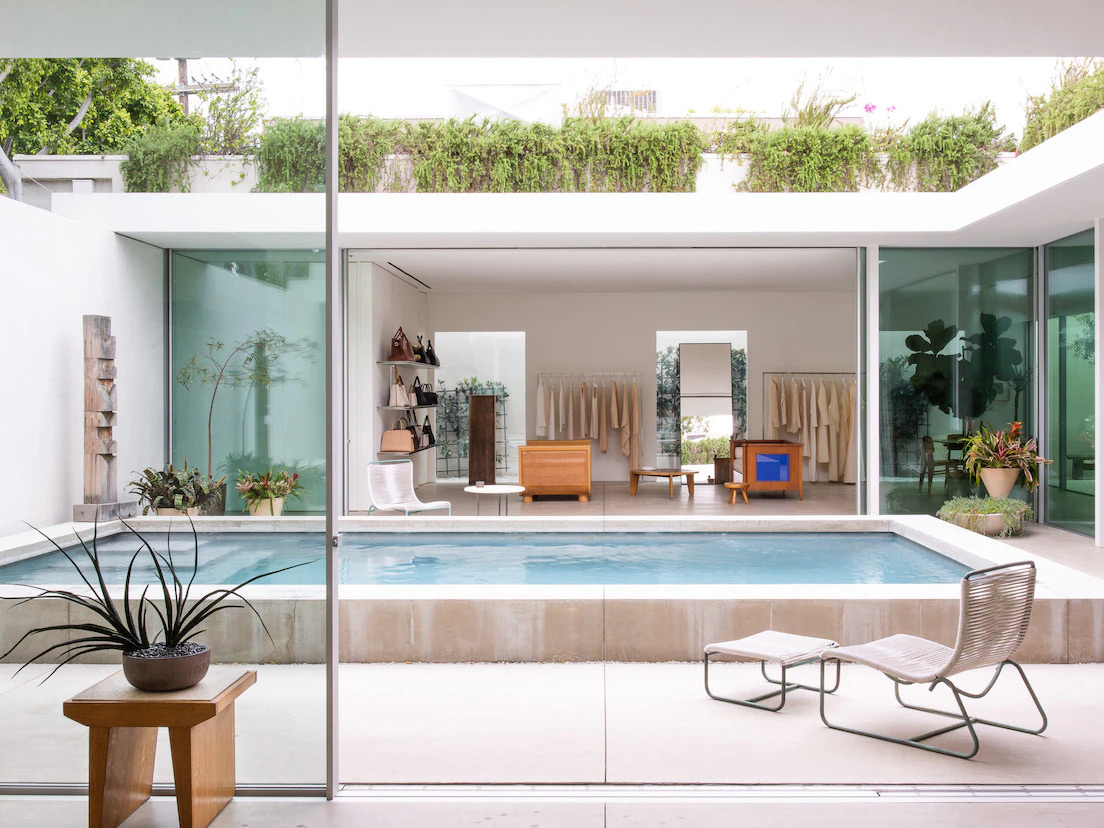 Words by Freya Hutson-Jones
Featured Photograph courtesy of The Row
A high-fashion, luxury clothing store on Melrose Place that is nothing short of a paradise of timeless elegance. Owned by the Olsen twins, The Row produces quality pieces that are American-made and designed to last, refining what sophistication means in the most beautiful of settings.
This flagship store encompasses 3,800 square feet of luxury, all within a mid-century Californian abode exemplifying modernism and minimalism at its finest. The thoughtful architecture provides visual therapy to the eyes at every corner turned, with outdoor spaces integrated into the design. Find large glass doors and a shallow feature pool, alongside accents of greenery and wooden furniture upon light stone flooring. With displays of ageless ready-to-wear, accessories, and handbags intertwined within this interior design haven, The Row is certainly set to mesmerize.
The Row also has a store in New York and London. For the most up-to-date information on the location nearest to you, visit their official website.