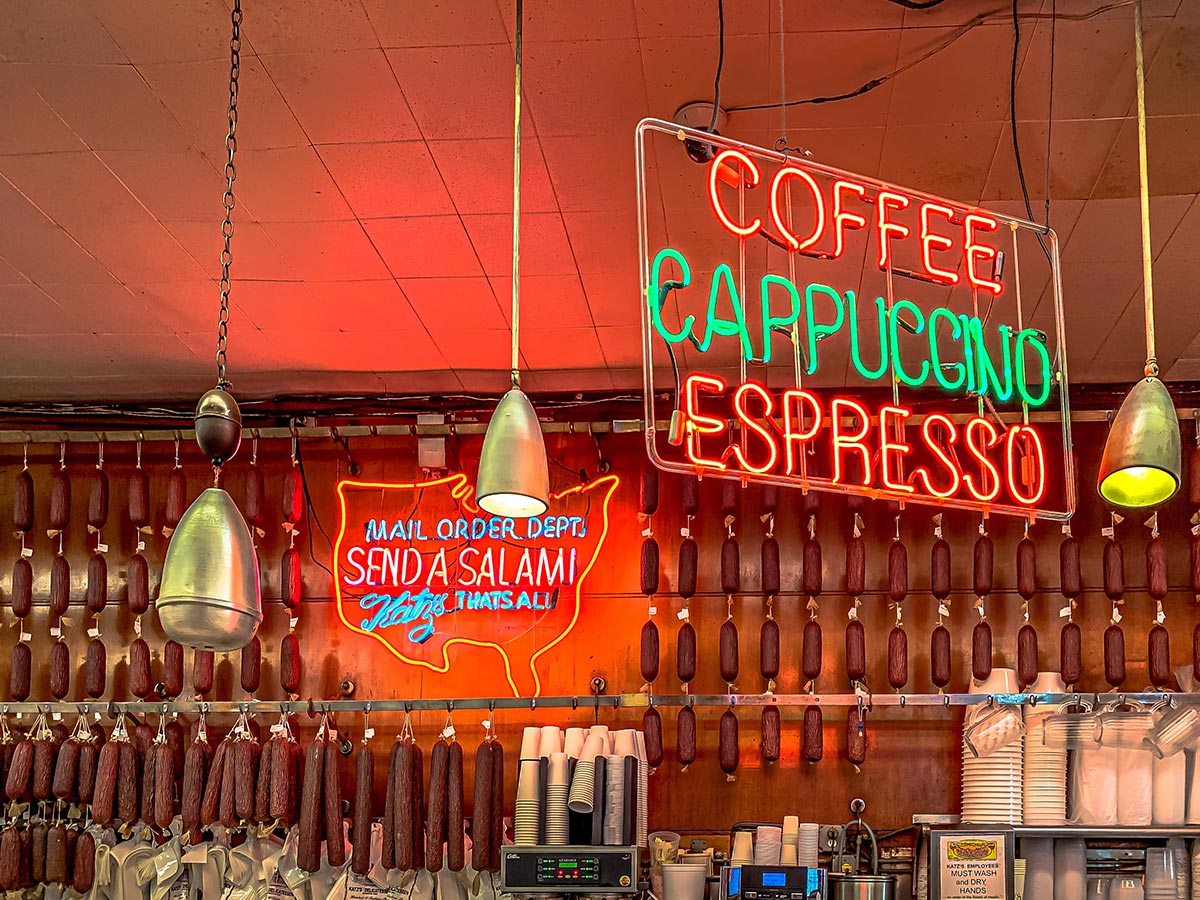 Words by Alessa Marczak
Featured Photograph by Andreas M.
Established in 1888, Katz's Delicatessen is the oldest and most legendary Jewish deli in New York City. Known to many for featuring in the cult 90s rom-com, 'When Harry Met Sally', Katz's has become a go-to spot for New Yorkers and tourists alike, flocking to see the site of the iconic "I'll have what she's having" scene. Located in Midtown Manhattan, Katz's is unapologetic in its hustle and bustle, operating in a crowded and fast-paced atmosphere. The Deli is far from a refined dining experience, but it doesn't pretend to be, offering world-class sandwiches in a historic and authentic setting.