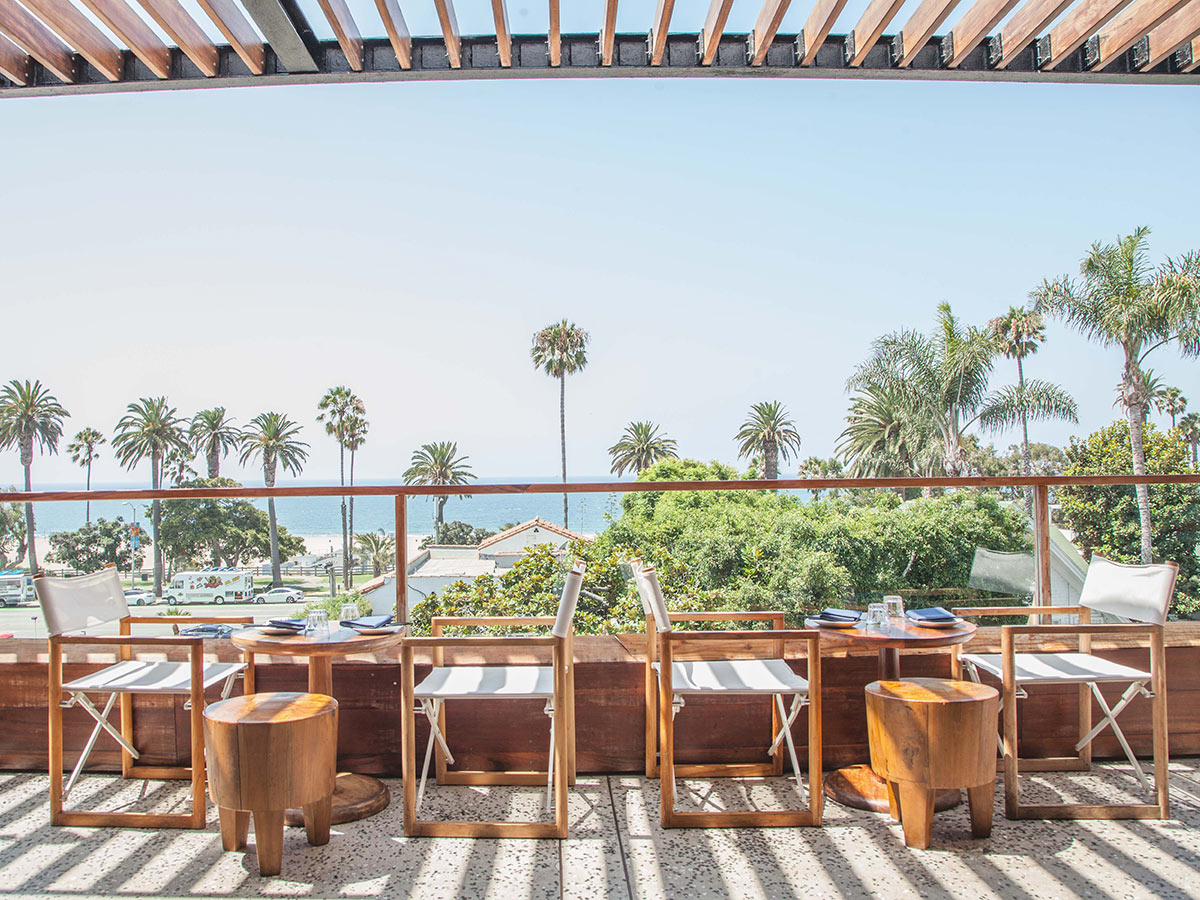 Words by Freya Hutson-Jones
Featured Photograph by Bella Marie Adams. Courtesy of Élephante
Transport yourself far, far away from Southern California in just one visit to this chic Italian rooftop bar and restaurant situated in Santa Monica. Élephante will undoubtedly whisk guests into a Mediterranean sanctuary equipped with crystalline views of a jewel-blue ocean and majestic sunsets.
From Whipped Eggplant to Cacio E Pepe, be prepared for a mouth-watering response when perusing the menu – Élephante offers guests a selection of fresh, filling foods complemented by a varied drink and wine list. Providing a fantasy of travel, this is the perfect spot to experience a lively atmosphere amongst an interior of wooden accents, a pleasant contrast to the greenery of the surrounding palm trees towering over the horizon.