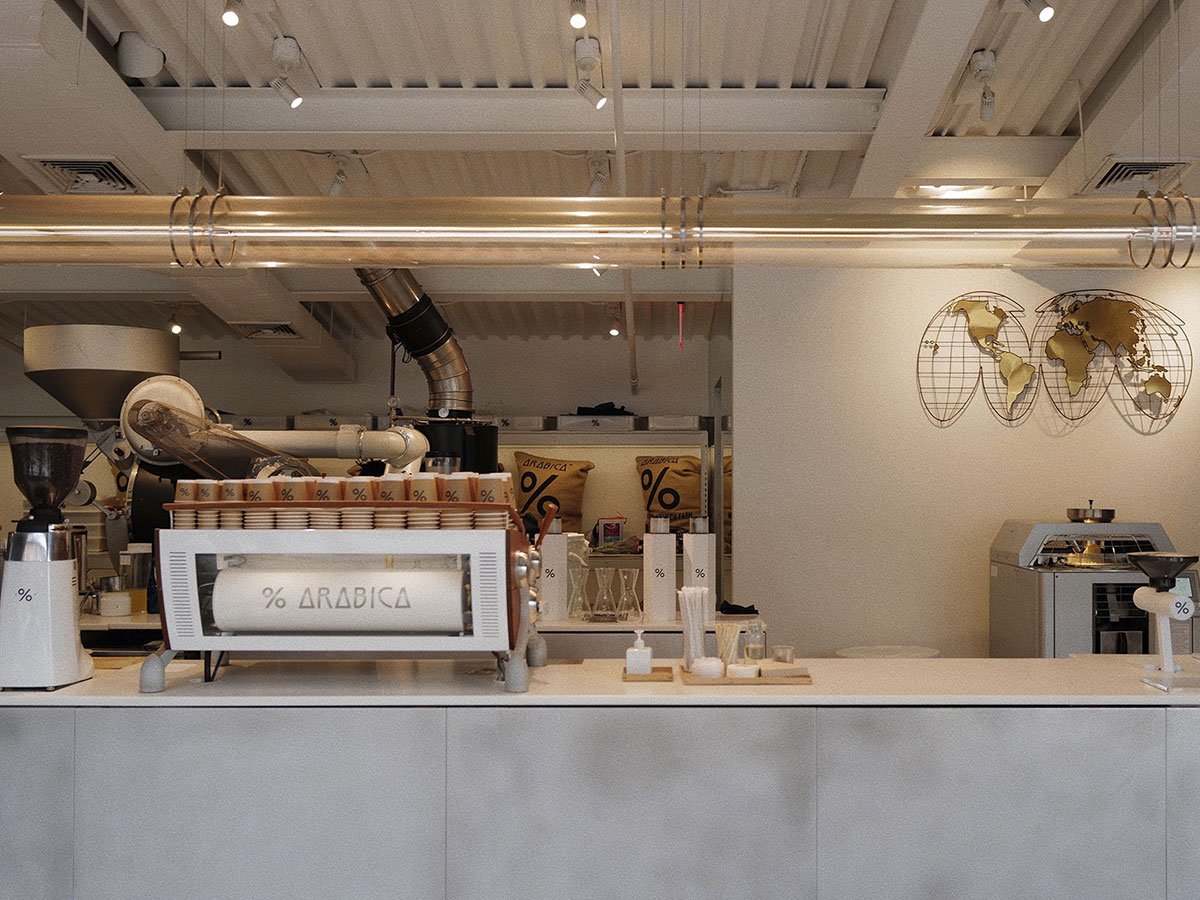 Words and Photographs by Abhishek Singh
Nestled in the bustling neighborhood of Dumbo, Brooklyn, lies a coffee shop unlike any other. % Arabica, the famed coffee chain that originated in Kyoto, Japan, has brought its minimalist design and focus on quality to this chic and stylish locale. From the moment you step through the door, the aroma of freshly brewed coffee fills the air, instantly transporting you to a world of flavor and sophistication.
The space itself is a work of art, designed with the brand's signature clean lines and modern aesthetic. The bright white walls and polished concrete floors provide the perfect backdrop for the stunning coffee-making equipment that takes center stage. Sleek espresso machines and precision coffee grinders are expertly arranged, inviting visitors to watch as the highly trained baristas work their magic with precision and skill.
The menu at % Arabica is a carefully curated selection of coffee and espresso-based drinks, all made with the finest Arabica beans from around the world. From classic favorites like cappuccinos and lattes to more unique offerings like the % Latte, a specialty drink made with matcha and milk, there is something for every coffee lover. And for those who prefer their coffee black, there is a range of pour-over options that allow the unique flavors of each bean to shine through.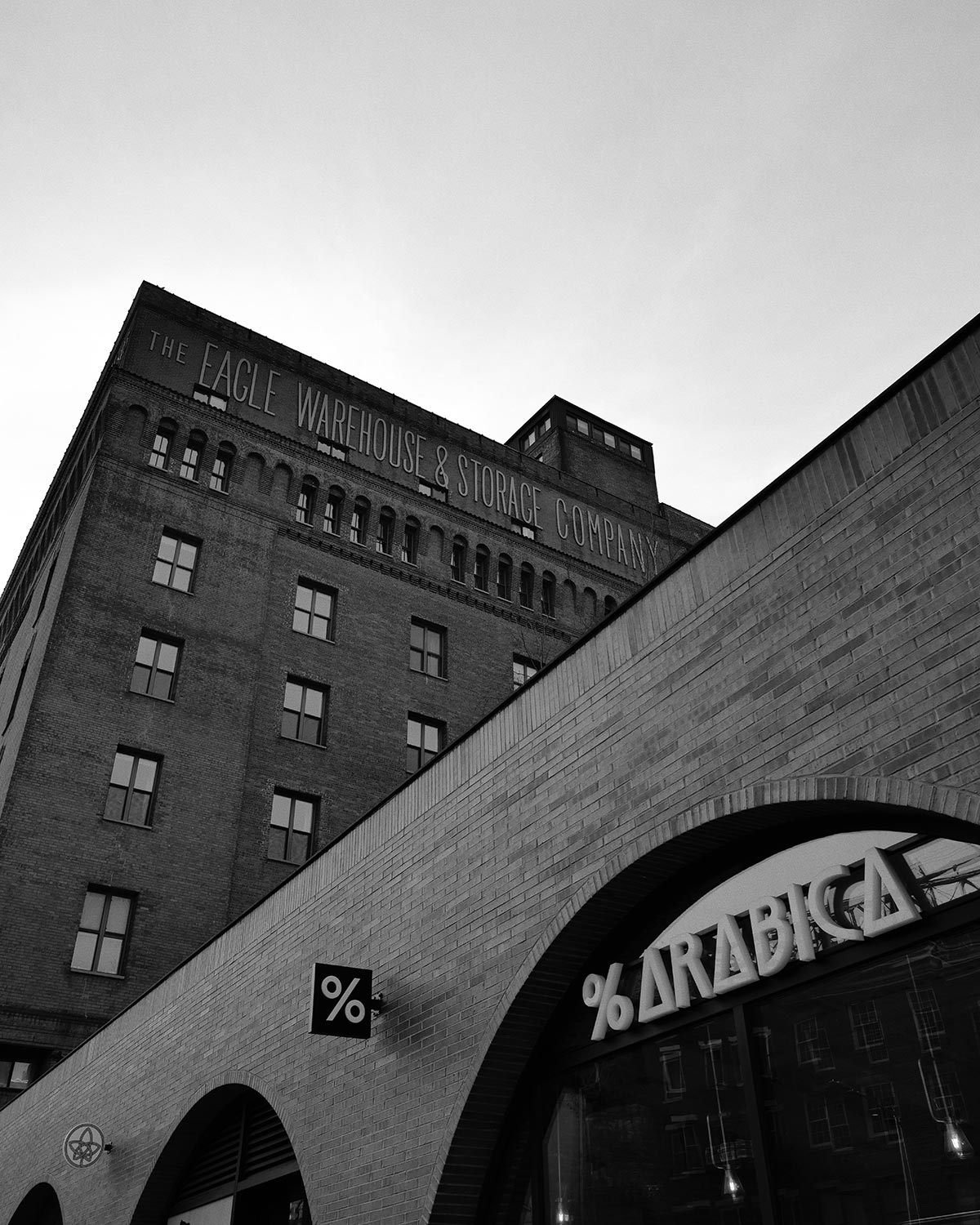 As you take a seat at one of the tables or the sleek bar, you can't help but feel a sense of relaxation and refinement. The calming atmosphere is enhanced by the soft jazz music playing in the background and the occasional murmur of conversation. It's the perfect spot for a quick caffeine fix or a leisurely catch-up with friends.
But % Arabica isn't just a place to enjoy great coffee. The brand has also gained worldwide recognition for its store designs, which often feature unique spaces designed to enhance the coffee-drinking experience. The Dumbo location is no exception, with its minimalist design and sleek aesthetics. Whether you're a design aficionado or simply appreciate beauty in your surroundings, % Arabica will not disappoint.
In a city that's known for its hustle and bustle, % Arabica provides a welcome respite. It's a place where quality and attention to detail are paramount, and where every sip of coffee is an experience to be savored. So if you're in the neighborhood, do yourself a favor and stop by % Arabica in Dumbo. You won't be disappointed.