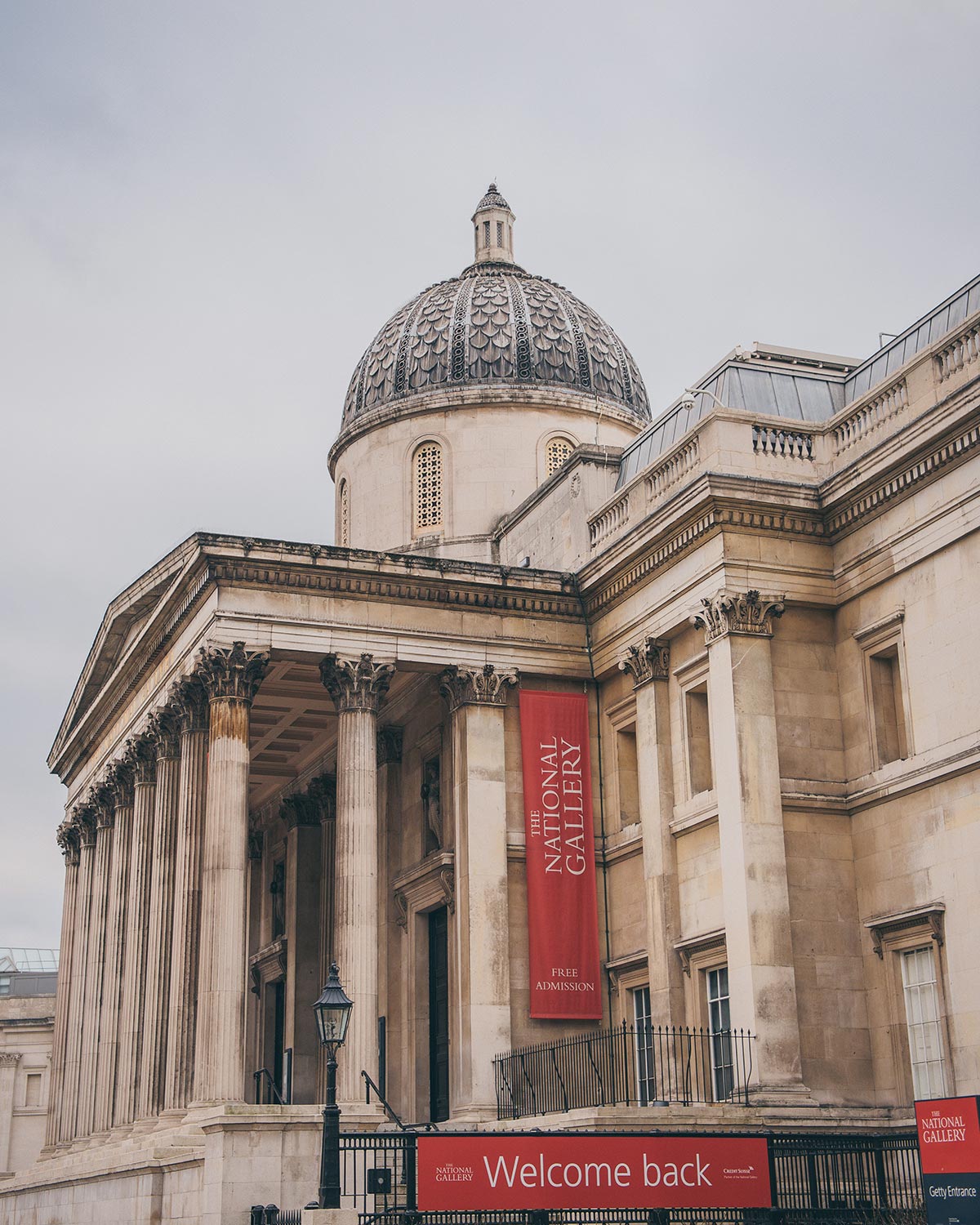 Words by Samuel Christian
Featured Photograph by of Tania Mousinho
Housed in the grand neo-classical building overlooking Trafalgar Square, the National Gallery has over 2,600 paintings for you to explore. Featuring art from over 750 years ago to contemporary explorations via the Gallery's artist residences program, the National Gallery is the perfect location to trace the art movements through the ages leaving you with a unique look at that complete tapestry.
This rich collection gives rare opportunities to see some of the world's most famous paintings while discovering unlooked-for joys in picture rooms that themselves are works of ornate art.