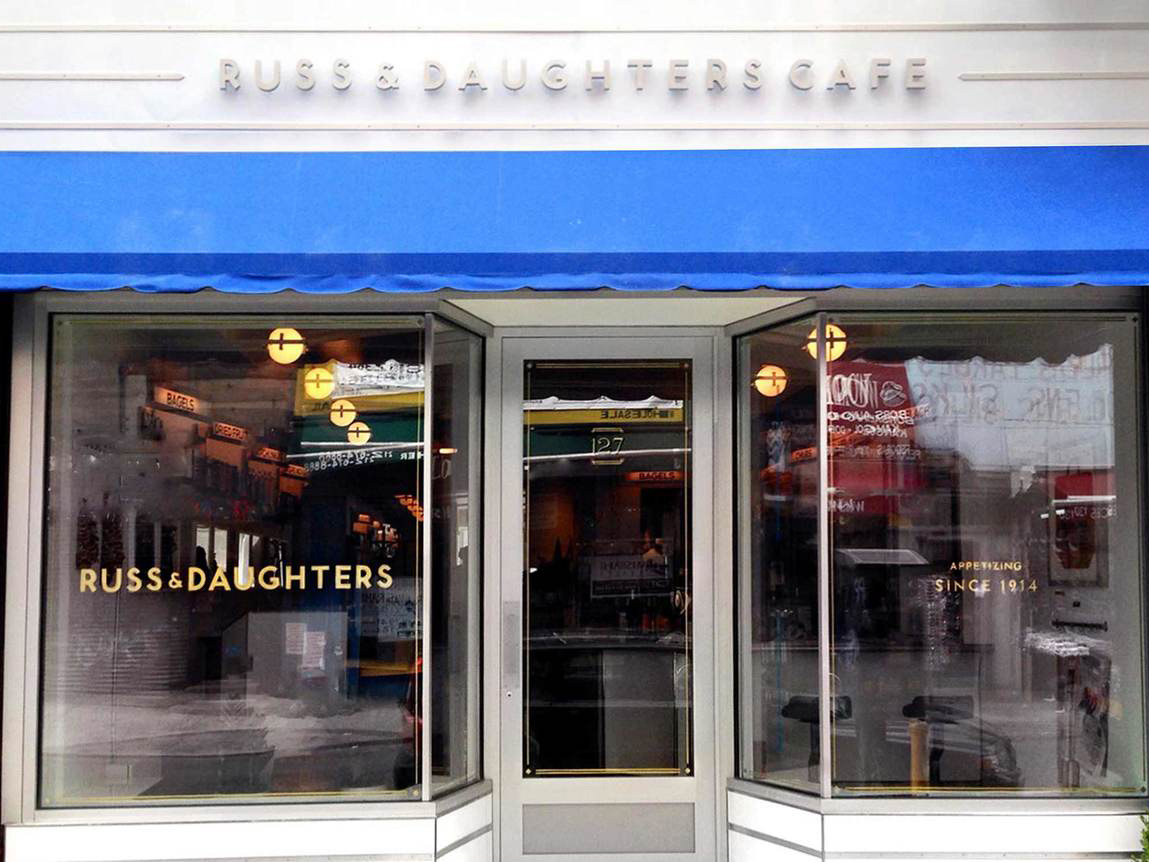 Words by Freya Hutson-Jones
Featured Photograph courtesy of Russ & Daughters
Russ & Daughters is a Jewish appetizing institution boasting an eclectic selection of specialty foods, having mastered the art of homemade pickled lox alongside caviar, bialys, and other traditional favorites. Visit any of the three prominent locations, Russ & Daughters on East Houston, Russ & Daughters Café on 127 Orchard St., or Russ & Daughters Brooklyn, to encounter true New York-style appetizing foods.
Family-owned and born back in 1914, Russ & Daughters is popular for a reason, and we promise that any time spent in a queue is absolutely worth it (but if queuing isn't your thing, we'd recommend visiting on a weekday morning to avoid the bagel-obsessed crowds). This century-old gem is open daily to walk-ins only. Note that if you fancy a sit-down experience inside, opt for the café on Orchard St.
Russ & Daughters - The Shop
179 E Houston St,
New York, New York 10002
Russ & Daughters - The Shop, Brooklyn
141 Flushing Ave Building 77
Brooklyn, New York 11205
Russ & Daughters - The Cafe
127 Orchard St,
New York, New York 10002