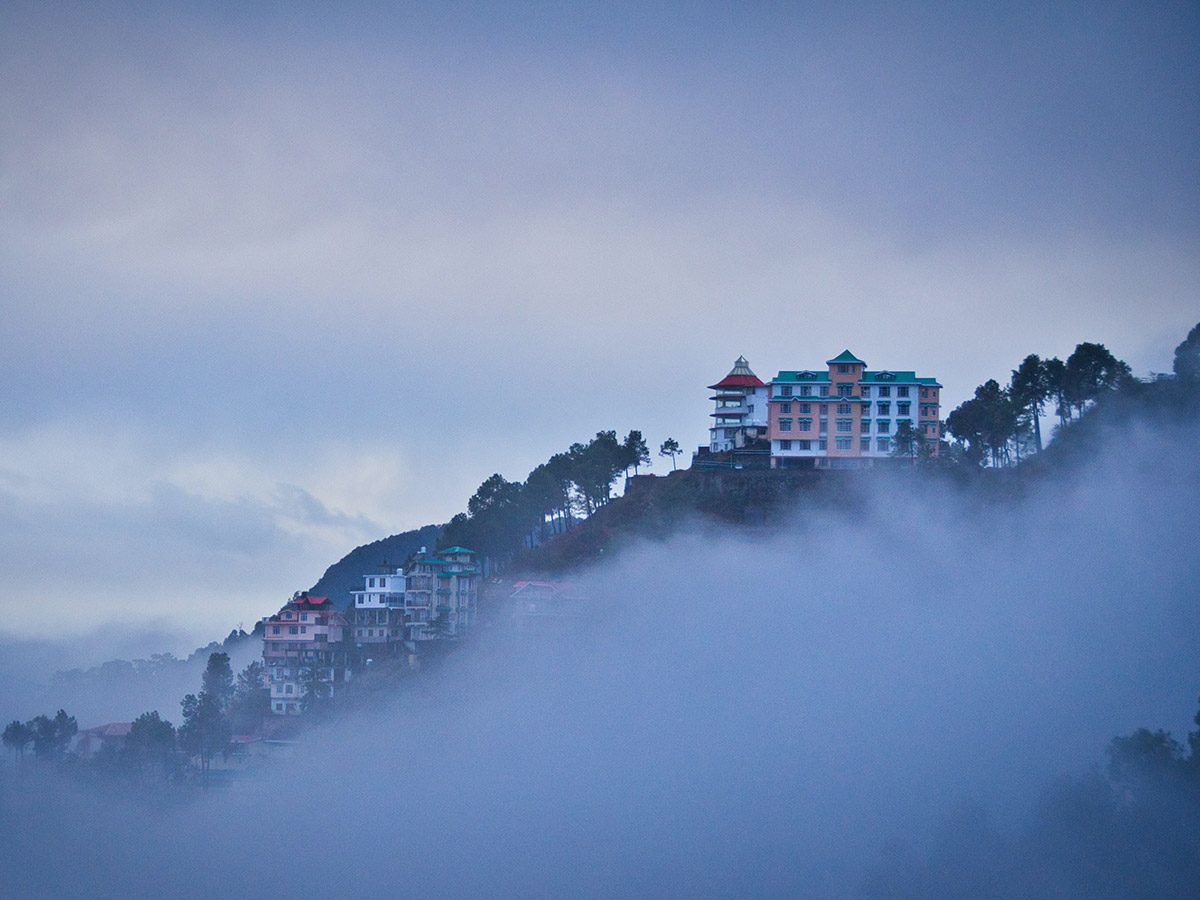 By Thira
Featured Photograph by Prabhu Ravichandran
An out-of-the-ordinary landscape with snow clouds under a bright blue sky is made even more appealing with the Kalka-Shimla Train. Built in 1903, the train or commonly referred to as the toy train is part of the UNESCO World Heritage list.
Kalka-Shimla Toy Train rolls its wheels on a ride-along deodar and pine forests to add a fresh perspective around those scenic hills. The route shapes a meaningful journey from Kalka to Shimla with a breath-taking ride for about 5 hours. With all that refreshing breeze and comfort throughout the way, it is worth all its time.
It is said to be one of the most scenic railway journeys in India. It crosses 102 tunnels, 864 bridges, and 919 curves and covers a distance of some 96 km to reach Shimla — a traveler's delight located at the height of 7,467 ft. (2,276 meters).
STROLL THE MALL ROAD – THE BEST PLACE FOR A GORGEOUS SUNSET
One of the highlights of Shimla is "The Mall Road". A long stretch that enfolds some colonial-era architecture, cafes, restaurants, and shops.
THE RIDGE AND THE CHRIST CHURCH
Easily accessible from Mall Road is a prime attraction of the city built as per the Neo-gothic style of architecture by the British in 1857. Christ Church is one of the oldest churches in North India which served as a large Anglican British community in the area and also, as a historical landmark for British India. It has a grand stature and an eminent appearance in such a stunning location.
Tip – Visit early or late in the day to see this beautiful square at its quietest.
HIKE UP TO JAKHU TEMPLE
Located approximately 200 m upward of The Ridge and The Christ Church, Jakhoo Hill is the highest peak of the city. It is covered with an amusing view of Alpine trees along with refreshing winds during autumn and spring. One can reach hike up the hill for 30 min accompanied by mountain monkeys along the way. It fruits in the end, a giant statue of Lord Hanuman, the Monkey God as per Hindu mythology, is built here. The statue stands about 108 feet tall and is located near the Jakhoo Temple which is also dedicated to Lord Hanuman. The temple walls wonderfully depict different mythological tales and glorify the legends associated with this Hindu God.
SHIMLA STATE MUSEUM
Built in 1974, Shimla State Museum has preserved very important historical artifacts, paintings, sculptures, and thousands of other fascinating items from in and out of Himachal. It is closed on Mondays.
WALK TO THE INDIAN INSTITUTE OF ADVANCED STUDIES
Situated at a high altitude, the Indian Institute of Advanced Studies, commonly known as the Viceregal Lodge or Rashtrapati Nivas is a very important place from a historical point of view because the decision for the India-Pakistan partition took place here. The architecture of this place was marvelously done as per Scottish architecture. Every inch of the well-constructed interior emphasizes how accurately it was carved as a residence for Lord Dufferin back in 1884-1888. Overall, the ambiance of this place shall render you speechless. It is closed on Mondays for visitors.
LOWER BAZAR
Enormously chaotic still carrying its own charm and consisting of streets interspersed like a web, Lower Bazar – starts from Sher-e-Punjab restaurant located on the Mall Road. A good place to go for some "easier on your pocket" shopping.
Places to explore in Shimla are easily accessible by foot. Most of them are located on and around Mall Road (vehicle-free zone). Ola has recently started its service in the city, which we highly recommend. If you're staying outside the city center, the government runs local buses around the city from 7 am to 9 pm. The buses drop you either at Cart Road, from where you can hike to Mall Road, or take a lift (elevator) that takes you directly to Mall Road. Or you can get down at Lakkar Bazar Bus Station and hike to Mall Road.