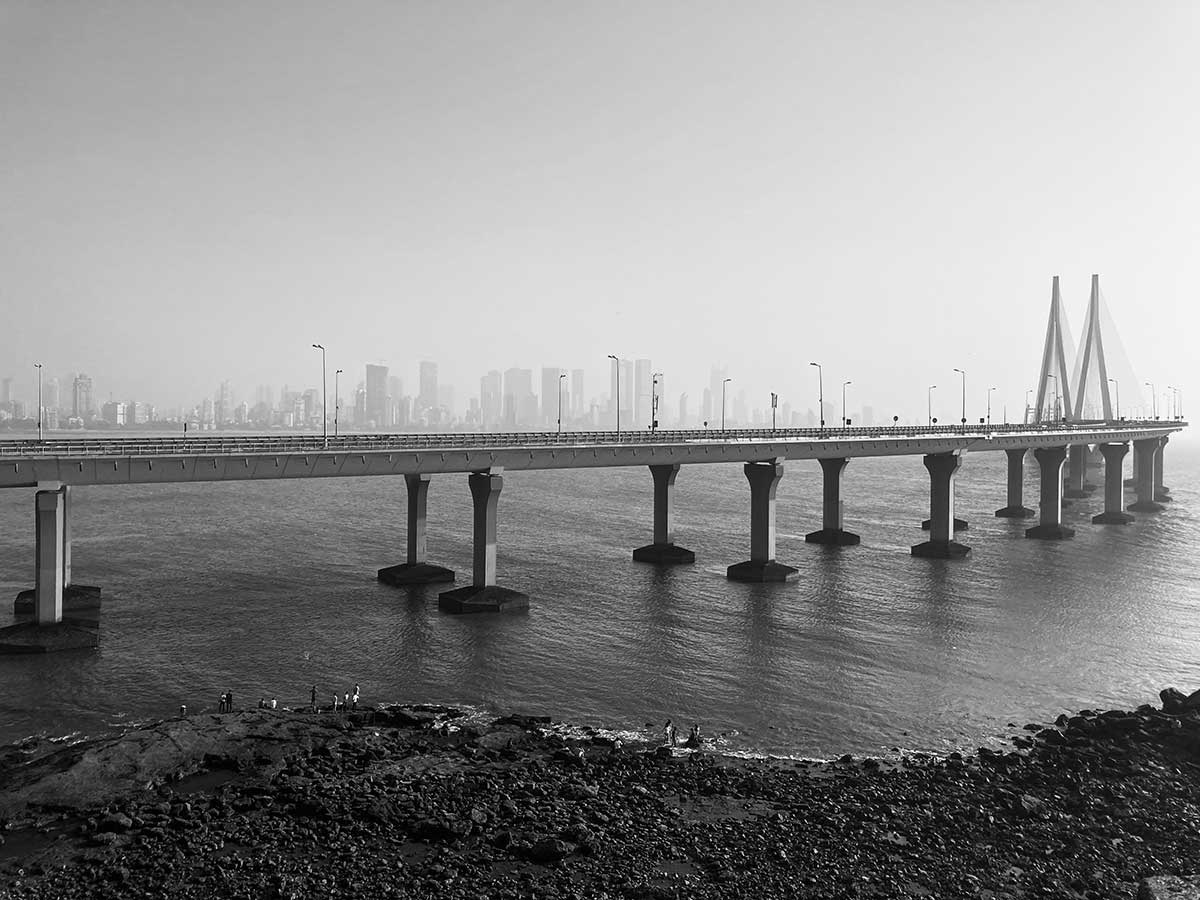 A cosmopolitan city that springs with every shade of lifestyle for various people, as the Konkan coast looks over the beaming lights, be it day or night – Mumbai, the capital city of Maharashtra, is considered as the Alpha World city. The contribution of this megacity (ranging 603 km per sq.) extends from the commercial and financial sector to the illuminating presence of the entertainment industry.
The city provides a center stage for the ones who wish to shine in the entertainment industry, popularly known as Bollywood – which crucially tells how Mumbai roofs several film stars who have been adding meaning to our lives through cinema. Until 1995 Mumbai was known as Bombay, and that name still echoes within the country.
Built over an archipelago of seven varied islands, namely: Isle of Bombay, Colaba, Old Woman's Island, Parel, Mahim, Mazagaon, and Worli, Mumbai resides as a slender peninsula which is southwest to Salsette Islands alongside the Arabian Sea onto its west. Even geographically, this city harbors a pleasant site for travelers willing to explore a place that winds with culture and vividly mapped corners of the skyscrapers city.
GATEWAY OF INDIA AND HOTEL – TAJ MAHAL PALACE
Built by a renowned architect George Wittet in 1924 – Gateway of India was constructed to commemorate the visit of King George V and Queen Mary, the first British Monarch to visit India. Since then, this monumental unity of Indian and Arabic architecture with a modern touch stands as a prime site.
Situated next to Gateway of India, a luxurious hotel designed in the Saracenic Revival style – the Taj Mahal Palace, or mostly known as The Taj Hotel was inaugurated in December 1903. Over a hundred years have gone by – the hotel still holds its glory. With over 560 rooms and 44 suites, this hotel employs over 1,600 staff members.
These are two of the major destinations which aged well.
CHHATRAPATI SHIVAJI MAHARAJ TERMINAL
Entirely built by the year 1887, as per the Italian Gothic style by Frederick William Stevens – Chhatrapati Shivaji Maharaj Terminus serves the commoners of Mumbai even today. Extensively photographed among all the other historical landmarks, it serves as Central Railways Headquarters while its fascinating significance lives on.
ELEPHANTA CAVES AND ISLAND
Dated back to the 5th to 7th century and inscription till 1987 – Elephanta Caves comprise predominant temples dedicated to Lord Shiva. These caves consist of Hindu and Buddhist sculptures made of rock-cut stone. It is a commonly shared belief that the mythological narrative engraved can be read through these iconographic carvings. Located on Elephanta Island, the caves are near Mumbai Harbour, which is 10 km east of Mumbai city. There are several undeciphered meanings for each sculpture – a crucial reason for the curious mind to visit this place. Please nohe caves are closed on Mondays.
Built between 1937 and 1939 – Marine Drive is easily a vital Mumbai marker. The Marine Drive covers a 3.9 km stretch while it curves across the coastline at night, the pearl-like lights take a life of their own (that is why Marine Drive is also known as Queen's Necklace). The sight of Marine Drive from Malabar Hill is worth capturing in your mind, for it shall last a lifetime.
A Sufi shrine located at an islet in the bosom of Worli Bay, 500m from the coastline – Haji Ali Dargah commenced in 1431 in the celebrated memory of Sayyed Pir Haji Ali Shah Bukhari. Haji Ali settled here after giving up all his materialistic and worldly possessions while leaving (from what is called Uzbekistan in today's time), before an enlightening pilgrimage to Mecca. Today, the followers who share his belief visit this Dargah regardless of any religious obligation seeking spiritual peace and guidance. The Indo-Islamic architecture exclusive to this place is also well celebrated.
SHRI SIDDHI VINAYAK GANAPATI MANDIR
Built by the year 1801, a temple dedicated to Lord Ganesha (the son of Lord Shiva and Goddess Parvati as per Hindu Mythology) – Shri Siddhi Vinayak Ganapati Mandir is in Prabhadevi (the southern neighborhood in Mumbai). The shrine Siddhi Vinayak illuminates Lord Ganesha as the one who grants wishes. It holds a devout place with Lord Ganesha devotees.
Surrounded by Versova to the north, Khar to the south, Vile Parle to the east, and the Arabian Sea to the west – Juhu Beach is an elite locality where most Bollywood celebrities reside. The mesmerizing view of this beach attracts people who search for calmness, along with a variety of street food emphasizing the unforgettable flavors of Mumbai.