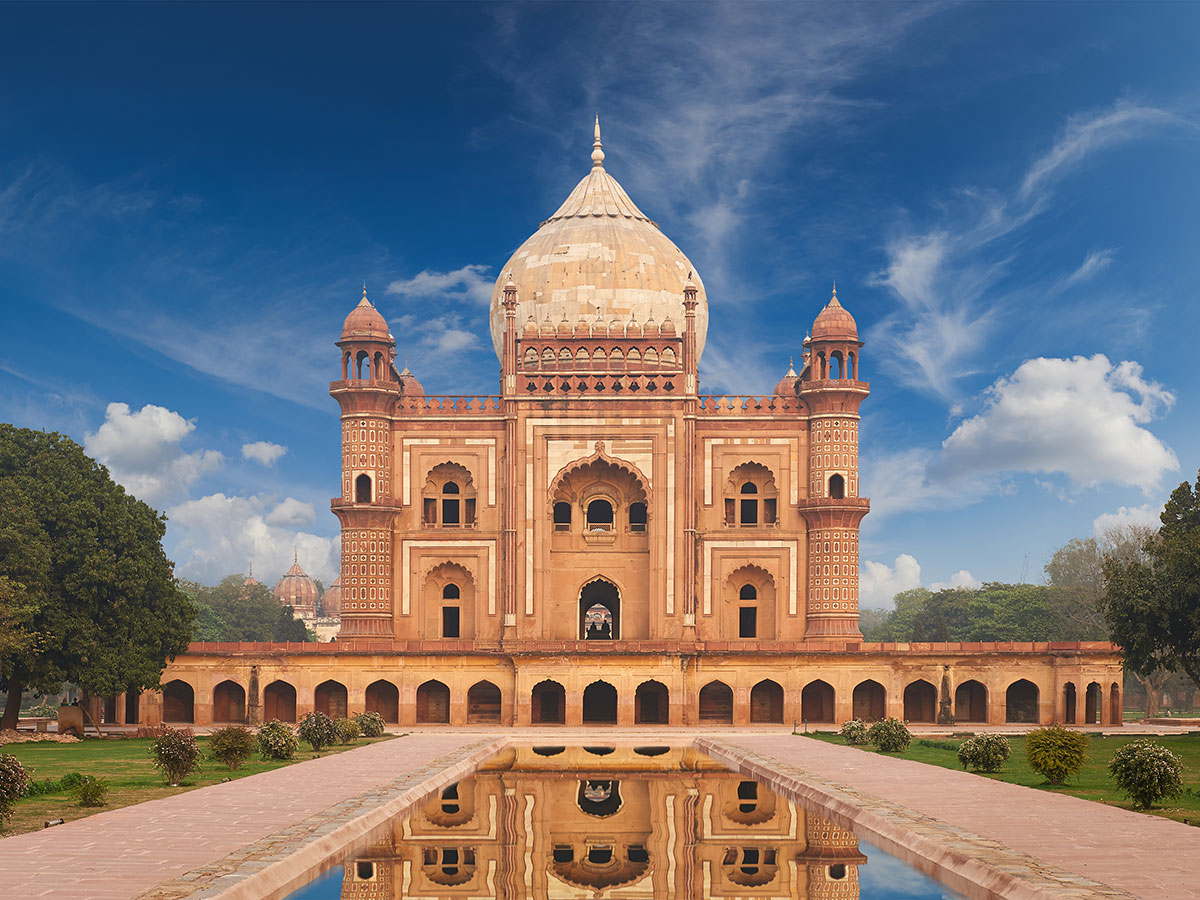 Mostly referred as a cultural hub, a place of sheer eminence – Delhi, the Capital Territory of India justifies the entirety of this ambiguous nation. Delhi and its dreamy heart thread its historic past and modern present within a fascinating fabric of its architectural landmarks and people's beliefs. This city connects a high-paced metro to the streets and flavors of earlier times, which are appreciated even today.
Delhi has achieved a milestone since it completed 100 years as the capital city. With an area of about 1,484 km per sq. and a population of millions, Delhi has been influenced mostly by the four states (Punjab, Rajasthan, Haryana, and Uttar Pradesh) wrapping it with their own cultural and social influences. This influence gives a rather diverse space in this union territory while uniting such distinct communities together.
Undoubtedly, visiting this place will be an impressive experience because there will be a lot on your plate but surely by the end of it, even if your belly is full you would still look forward to more surprising ventures. This city has so much for you to see that it's hard to compare it with any other place. Including a nightlife that comes alive at cafes in Hauz Khas Village and light walks around India Gate during the daytime, there is no such cap on time when it is about traveling in Delhi.
In 1993, this monumental elegance was listed amongst UNESCO's World Heritage Sites. A marvelous architecture with a captivating historical context should be visited for sure. The Chief of Humanyun associates, Empress Bega Begum especially ordered a distinct Persian architecture for this tomb. It was built in the years 1569 and 1570. On the modern map, it is located in the East of Delhi, which is the Nizamuddin area.
Completely by 1929 with around 5 acres of estate, Rashtrapati Bhavan is one of the enormous residencies built for the head of a nation. During the British rule, it was intended as the House for the Viceroy at the time. The spaces that you can visit in person are the Central Lawn and the Rashtrapati Bhavan Museum, which holds the eminent glory and history of this place.
Officially opened for the public eyes in 2005, Akshardham Temple is a beautifully flourished temple for glorious strands of spirituality and culture. The temple has thousands of statues, gods, and goddesses carved to signify them straight from Indian mythological tales and sages. Although its foremost purpose is to praise Lord Swami Naryana, being the World's Largest Comprehensive Hindu Temple, many travelers are attracted to this place. The temple stays closed on Mondays.
Located near the Mehrauli Area and claimed in the UNESCO list of World Heritage sites, Qutub Minar stands as the tallest monument in Delhi. The height of this magnificent pillar ranges up to 238 ft. (72.5 meters). It is often regarded as the Victory Tower because it was built by Qutub-ud-din Aibak in 1193 when he flagged his victory over the defeat of the last Hindu ruler in Delhi. This red sandstone tower is a representative of crucial history pages that impacted the very present this capital is growing with.
The Blessed Fort has seen the Old Delhi hustling towards some colorful events and various changes while this fort held onto its ancient grandeur. The Red Fort was built by the 5th Mughal Emperor Shah Jahan in the 17th century (1639) as his palace fort. The architectural beauty personifies what Mughal architecture stood for. The monument holds an unparalleled elegance so much that on 15th August (Independence Day), each year the Prime Minister of India hoists the Indian flag here with utter honor.
Situated within an arrow-like lane of Rajpath, India Gate has been a structure of pride for everything that it centers around. This archway was deliberated by Sir Edwin Lutyens to pay a heartfelt tribute to over 80,000 Indian and British soldiers who sacrificed themselves during the First World War. The names of all the brave men and women have been carved all over this monument. The Amar Jawan Jyoti – later added under the memorial is an eternal flame in remembrance of the soldiers of the Indo-Pak war in 1971. Today, this space is a popular spot for excursions and it is one of the most visited places in Delhi.
Built and inaugurated in the year 1656 and initially known as the Masjid-i Jehan Numa (Mosque of the Celestial Sphere), Jama Masjid is a paradise for Muslim worshippers. It was constructed by Shah Jahan, with red stone and white marble in heavy use. Over 5,000 workers built it over 5 to 6 years. This mosque holds a capacity to accommodate about 25,000 people in its courtyard for prayers. Now, it is the National Mosque of India located in Old Delhi.
Constructed by the year 1986 with the conceptual designs of Fariborz Sahab, a famous Canadian architect – the Lotus Temple is built to add another petal in praise of the Baha'i faith. The belief behind the construction of this soul-pleasing site was to bring togetherness, regardless of gender, nationality, and every other hindrance that segregates people. This temple embodies that faith and creates a safe space for every wishful prayer. Flowery surroundings and water fountains nourish this mesmerizing place, a place that everyone should visit. (Closed on Mondays)
Maintained by the Archaeological Survey of India, Lodhi Garden built-in 1494 is a space spread across an area of about 90 acres and serves as a peaceful ground to two historical figures because it holds the tomb of Mohammed Shah and Sikander Lodi. Today it is also visited as a public park decorated with beautiful fields of flowers and a lovely place for routine walks.