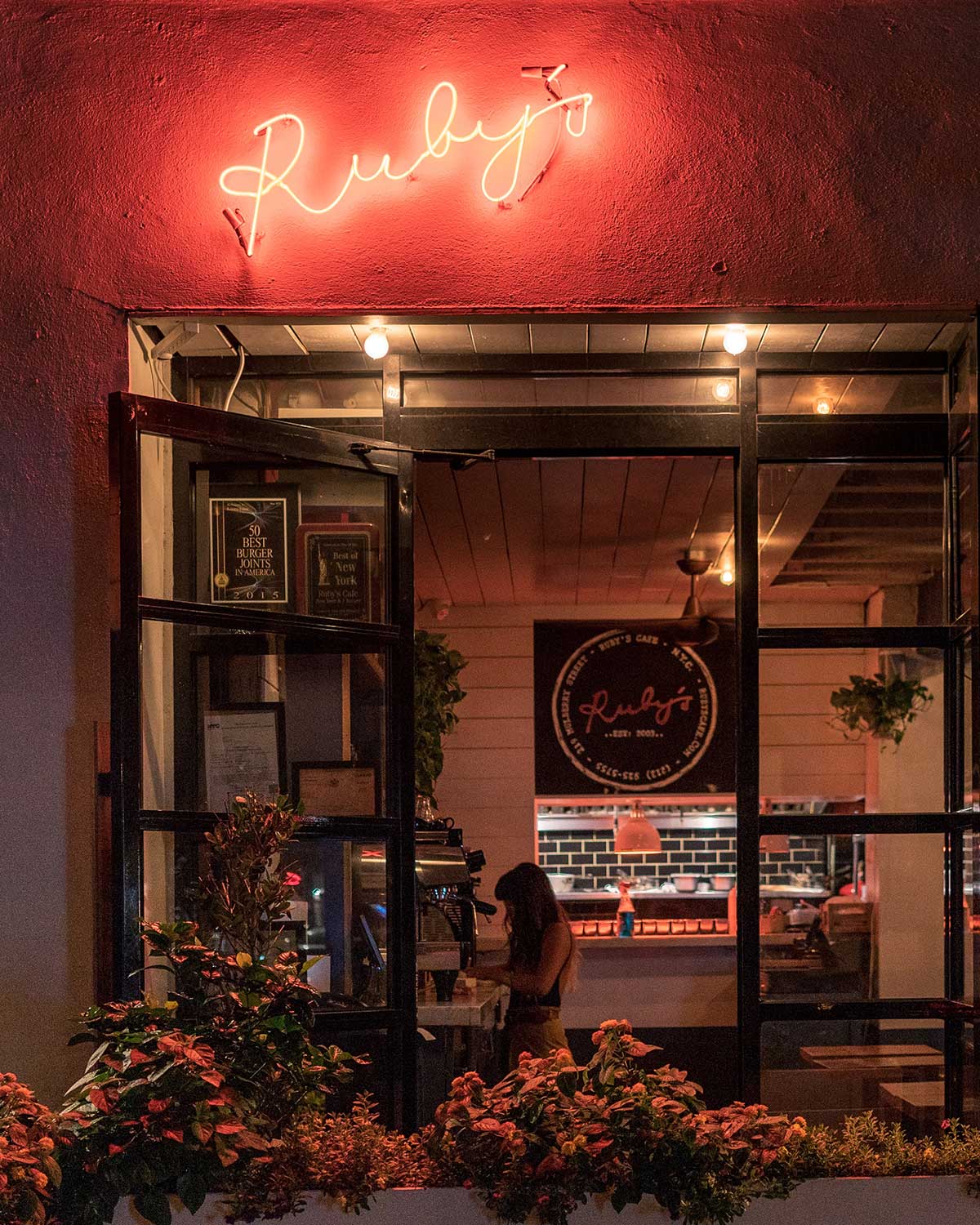 Words by Freya Hutson-Jones
Featured Photograph by Chad Peltola
Established back in 2003, Ruby's Café encompasses everything we love about that laidback, easy-going Antipodean lifestyle. Ticking yet another box of cultured cuisine in New York City, Ruby's serves Australian foods made with fresh, local produce within a welcoming and relaxed atmosphere.
Ruby's stretches across three locations (SoHo, Murray Hill, and East Village), and is open seven days a week for breakfast, lunch, and dinner. The menu is varied, to say the least, offering heart-healthy foods like salad bowls overflowing with avocado and quinoa, mixed with comfort dishes like oozing burgers and creamy pasta. Super casual, super friendly, super satisfying – Ruby's is a reliable go-to.
With both indoor and outdoor dining available at all three locations, Ruby's doesn't take reservations, with a first come first served policy.
Ruby's SoHo
219 Mulberry St,
New York, New York 10012
Ruby's Murray Hill
442 3rd Avenue,
New York, New York 10016
Ruby's East Village
198 East 11th St,
New York, New York 10003