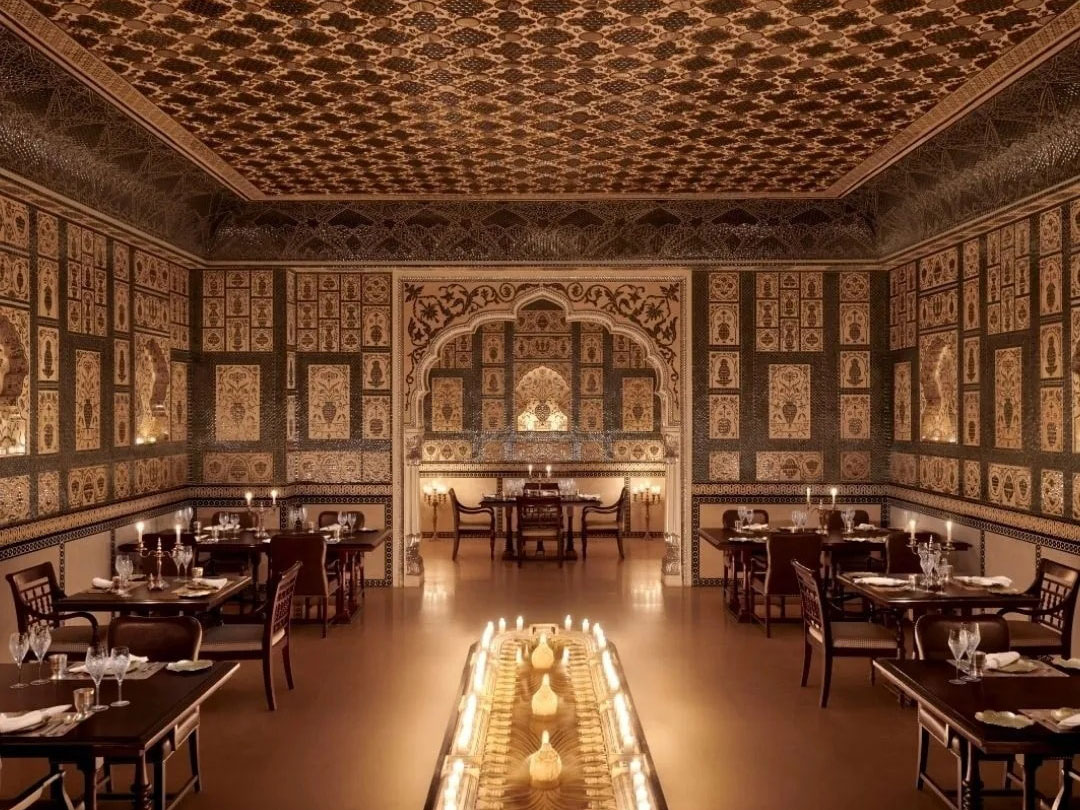 Words by Alessa Marczak
Featured Photograph courtesy of Mohan Mahal
A fine-dining restaurant inspired by the royal cuisine of Rajasthan – Mohan Mahal is an authentic, Indian delight. Architecturally inspired by Sheesh Mahal, one of the famous pavilions at Amer Fort in Jaipur, Mohan Mahal's food is just as beautiful as its design.
Located inside The Leela Palace, the restaurant is fully illuminated by candlelight, reflected by 350,000 pieces of cut glass lining the walls in the traditional Thikri style, giving the impression that diners are eating under the stars. Often accompanied by live classical music, the romantic ambiance at Mohan Mahal is unmatched, making it the perfect spot for an extra-special date night.