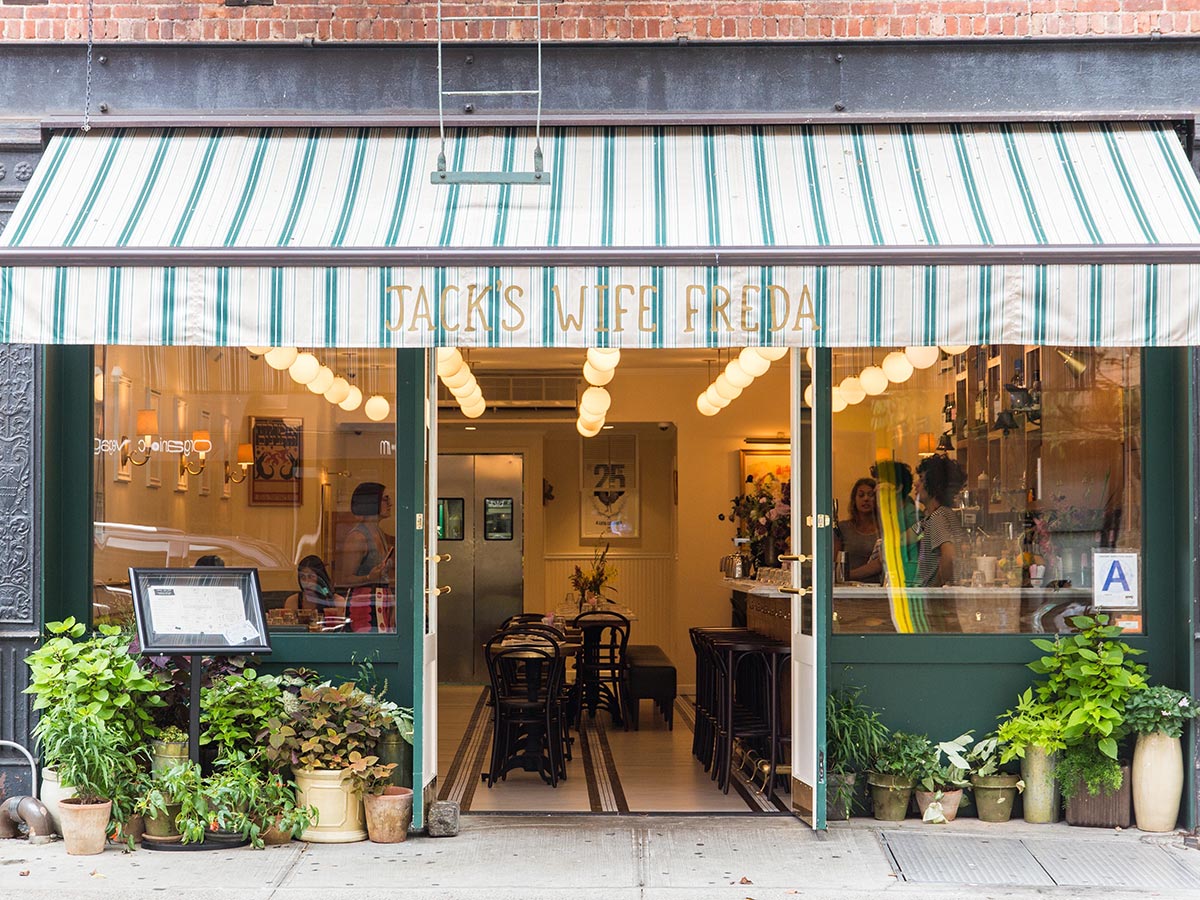 Words by Freya Hutson-Jones
Featured Photograph courtesy of Jack's Wife Freda
Resplendent in its nature, Jack's Wife Freda is the definition of an ideal go-to for visitors and locals alike. This all-day café is situated across four New York locations – SoHo, West Village, Chelsea, and Brooklyn. With an interior that makes you feel cheerful and cozy all at the same time, the varied menu consists of options for breakfast, lunch, and dinner, alongside an exuberant list of signature cocktails (to take you from 9 am to 9 pm if you please). We'd particularly recommend making this your next brunch spot, to experience the menu in all of its grandeur.
Whilst you can book online, most of the seating is saved for walk-ins, making this the perfect place for a spontaneous outing at any time of day.
Jack's Wife Freda SoHo
226 Lafayette St,
New York, New York 10012
Jack's Wife Freda West Village
50 Carmine St,
New York, New York 10014
Jack's Wife Freda Chelsea
116 8th Ave,
New York, New York 10011
Jack's Wife Freda Brooklyn
258 Wythe Ave,
Brooklyn, New York 11249