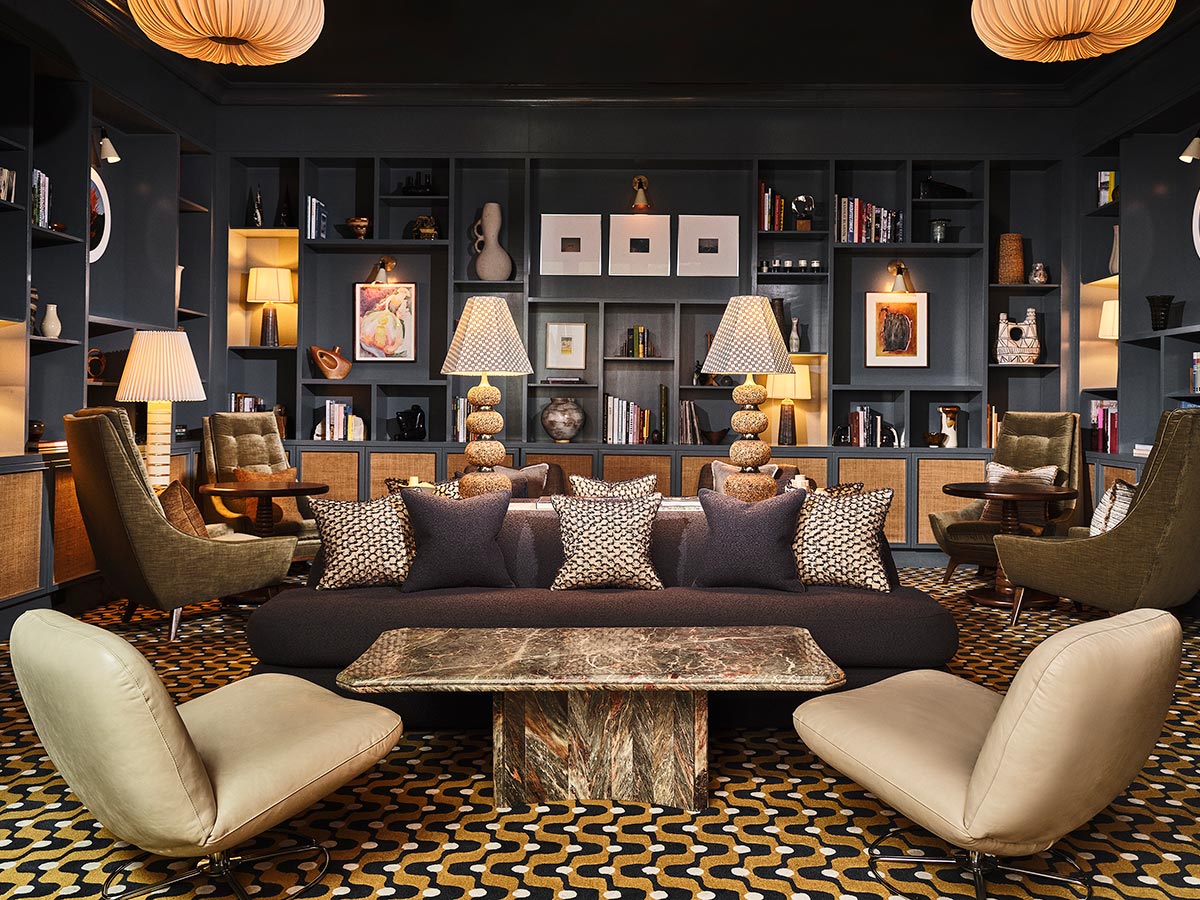 Words by The Editor
Featured Photograph courtesy of The Ingalls for Soho House
An exclusive enclave in the heart of Los Angeles, Holloway House is the latest addition to the Soho House family. Located a stone's throw from Soho West Hollywood, this sanctuary has quickly garnered a reputation as a premier members-only destination since its inception earlier this year.
Distributed across four expansive floors, Holloway House provides an eclectic mix of amenities. From its 34 exquisitely decorated bedrooms and serene library to the bustling courtyard bar and inviting restaurant, every corner is designed for comfort and indulgence. A standout feature is the open-air rooftop, offering sun-soaked loungers and panoramic views of the Hollywood Hills and downtown LA, presenting a juxtaposition of tranquility amid the city's vivacious buzz.
What truly sets Holloway House apart is its design ethos, borrowing elements from Southern California's landscape and the vibrant art movements of the mid-20th century. The space boasts a palette of calm neutrals contrasted with dynamic patterns, creating an aesthetic blend of nostalgia and modernity.
Holloway House continues Soho House's legacy, which began in 1995 in London's Soho neighborhood. Founder Nick Jones envisioned a club that extended beyond the traditional, male-dominated member clubs of the time, focusing instead on creating a "home away from home" for the creative community. Now a global network, Soho House continues to cater to its creative clientele, fostering an environment where diverse talents can thrive and connect.
Today, despite intense competition and a global pandemic, the Soho House brand has not just endured but prospered, with Holloway House as its vibrant new chapter. Amid its curated spaces and exceptional services, members can find both a respite from the outside world and a platform for their creative journey.