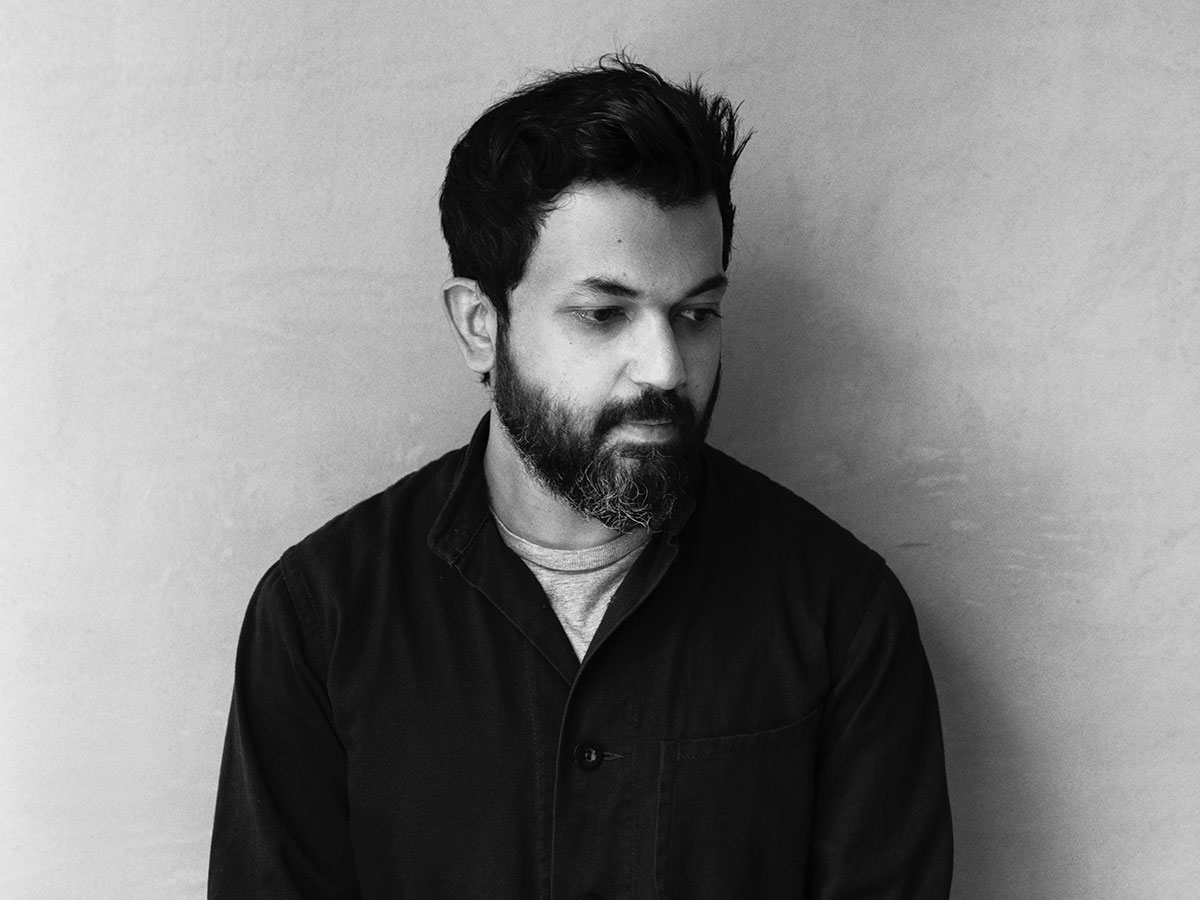 By Abhishek Singh
Featured Photograph courtesy of Nappa Dori // Gautam Sinha
Welcome to 'Behind the Brand', a series that explores the stories and creative processes of the people behind some of our favorite brands. Join us as we hear about their journey, what inspires them, and what's next for their brand.
Almost a decade ago, Gautam Sinha motioned his way towards building the brand that is known as Nappa Dori. A brand that marries old-world charms with the contemporary minimalistic approach beautifully. Founder and CEO of the leather goods company — named after the materials it uses, Gautam started out small with a studio in Hauz Khas Village, New Delhi in 2010. Today, it has expanded to five flagship stores across India and two international stores in The Maldives and Covent Garden, London. With the rise of the company, Nappa Dori also manages a clientele of big names – Qatar Airways and Burj Al Arab Hotel.
How did Nappa Dori happen?
I was designing leather goods for widely known Scandinavian Brands such as HAY and MASAI. After 6 years decided to start something of my own. Founded Nappa Dori in 2010 and started with a store in Hauz Khas Village.
Tell us more about The Warehouse.
I was thinking about it for a long time and 3 years back as an experiment opened the concept store. The warehouse is a huge retail space as well as a cafe reflective of the brand — and today is a neighborhood asset. The cafe serves European Breakfast with Indian Ascent — known for a great selection of eggs and coffee sourced from homegrown Indian brands. It's also a dog-friendly space where we have a special menu for the dogs.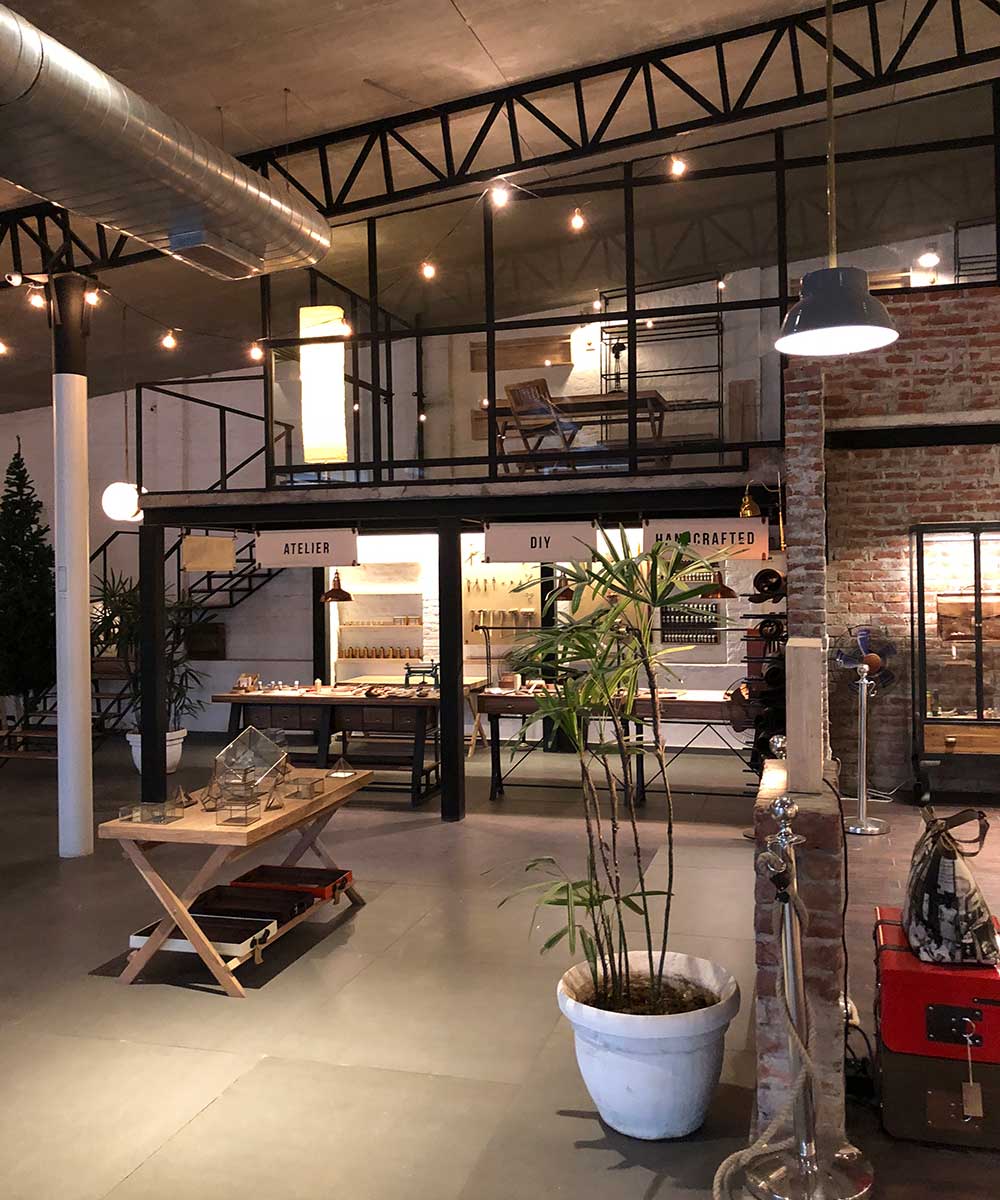 The Warehouse at Nappa Dori in New Delhi
Photograph courtesy of Nappa Dori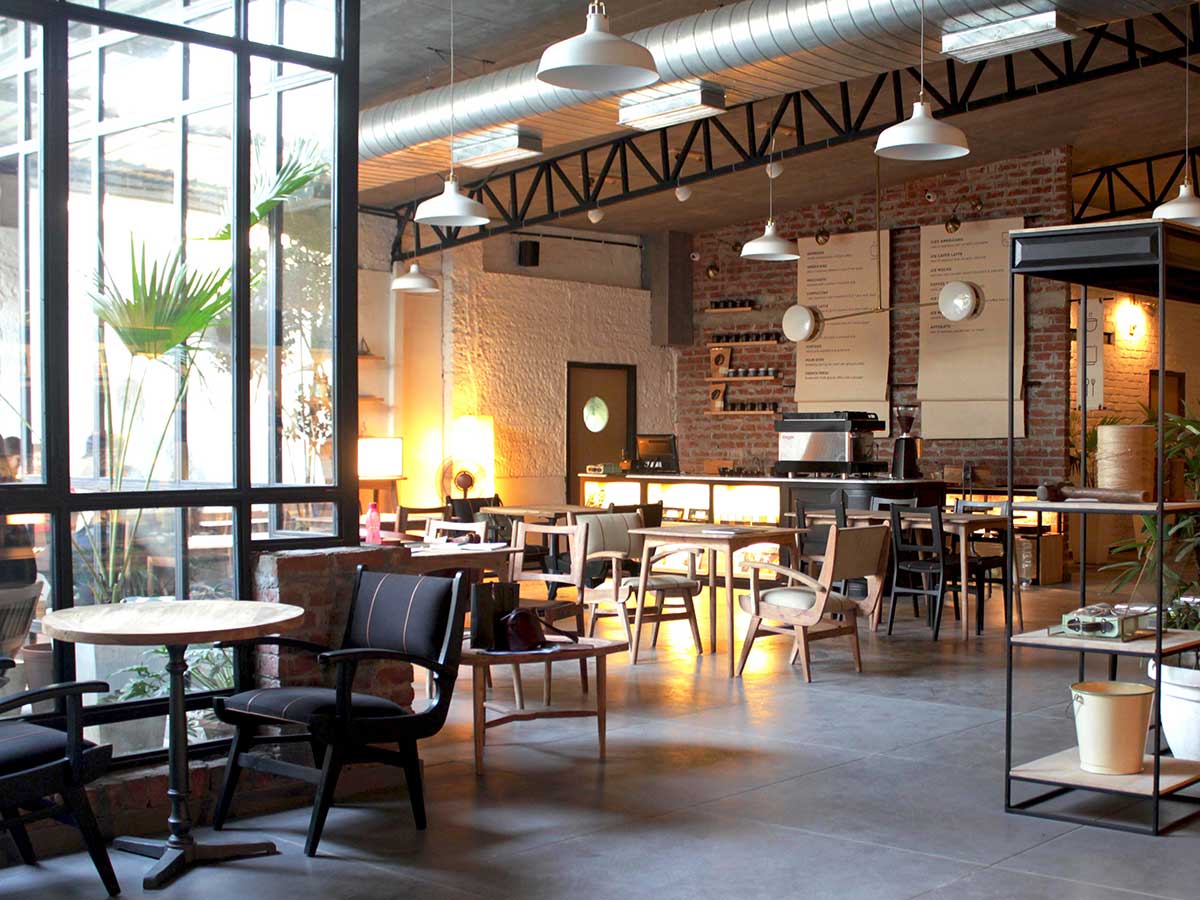 Cafe Dori at Nappa Dori in New Delhi
Photograph courtesy of Nappa Dori
The café has a distinct style; what was your inspiration?
We always wanted to add elements to the store and make it more experience-based rather than just retail. The retail shop, café, and atelier were things we always planned to give a complete holistic experience to a person who comes into the Nappa Dori store. It was not entirely to make it a point of sale, but rather a point of experience – sales would happen along the line. That has always stayed as our philosophy.
Nappa Dori started with Trunks and then eventually moved into leather accessories…
Yeah, it started with trunks which is an odd choice of product to start with. It was not planned; it was just something that I liked in terms of the initial product. But now that I have gained experience, I would say it is a tough choice. It did serve me well over the years, and I am happy that I opened a market segment for it.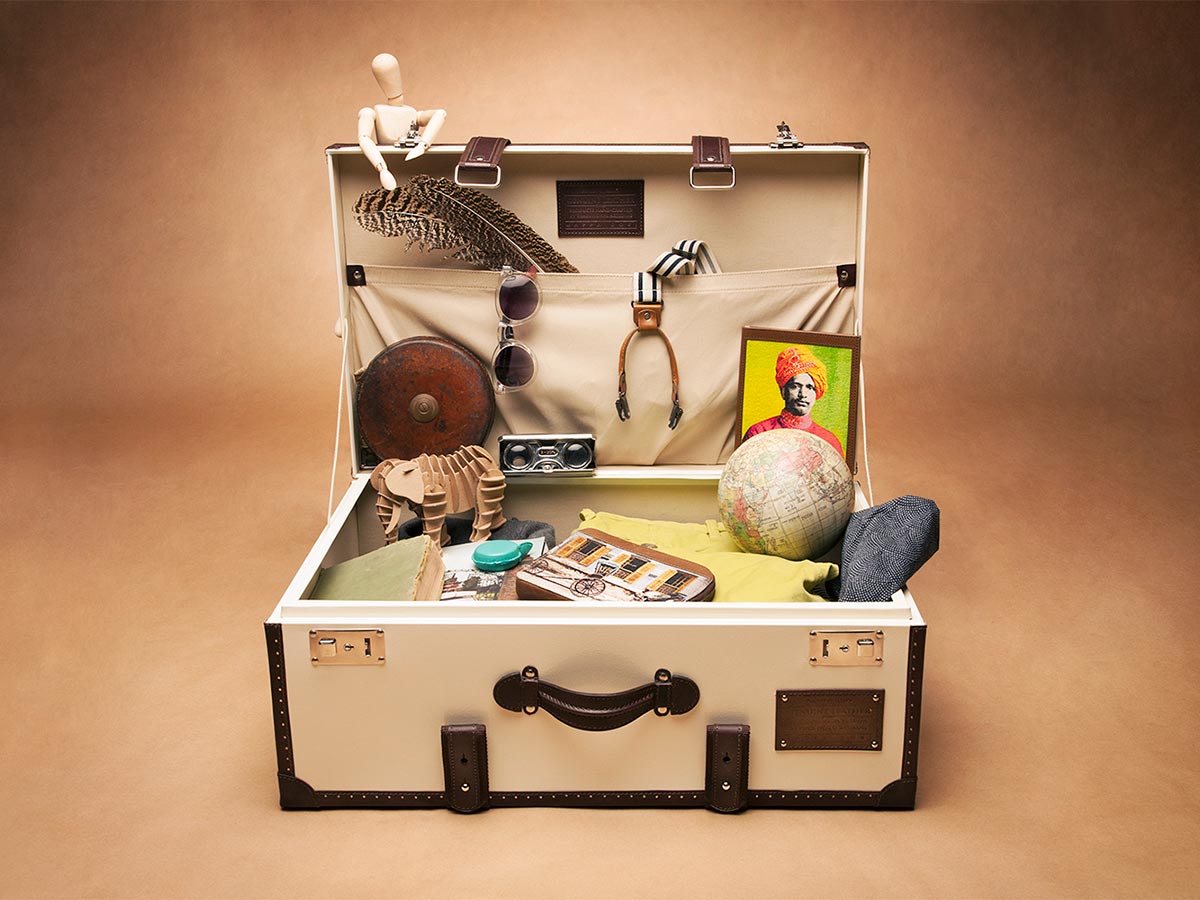 Steamer Trunk
Photograph courtesy of Nappa Dori
What is your best-selling product?
Women's handbags which we think are the benchmark for us.
What are some brands that you like to follow?
I gravitate towards legacy brands rather than trend-based as they wither with time. One such brand is Hermès and some other Scandinavian and Japanese brands; have built me. This can be seen in our products from Nappa Dori as well. We go for the nostalgic classic shapes that are timeless. In today's time, the world is obsessed with instant gratification and that scares me because certain things take time to evolve.
How did you decide on London as your first international store?
London has always been on my radar in terms of business opportunities. I feel there is a massive connection between India and England due to our very long history. I have always been fascinated by British architecture with clean lines which has inspired me a lot in terms of product and aesthetics. Most importantly, I wanted to showcase how India has evolved in all these years, and make the Indian community proud as most people still have a vague picture of what India is supposed to be.
Any plans for New York City?
New York is the soul city and has always been a dream for me to open a store on that side. The US is the most evolved consumer country in the world and we still haven't tapped it. If the right opportunity comes our way, I will surely plan in the future. It all depends on if I find the right partner.
Did you change your strategies professionally at Nappa Dori during the Pandemic as many businesses have been hit, especially in retail?
Well, yes and no. We have changed in terms of streamlining. We shut a few of our stores last year, which was sad. We were in the workings of a new luggage line before the pandemic hit, which was a big blow for us as we planned to further get a stronger hold in the travel base industry. But we still have hope, and we are preparing to launch as and when the industry revives. For now, we are focused on our new project, DORI LIVING which would offer home décor.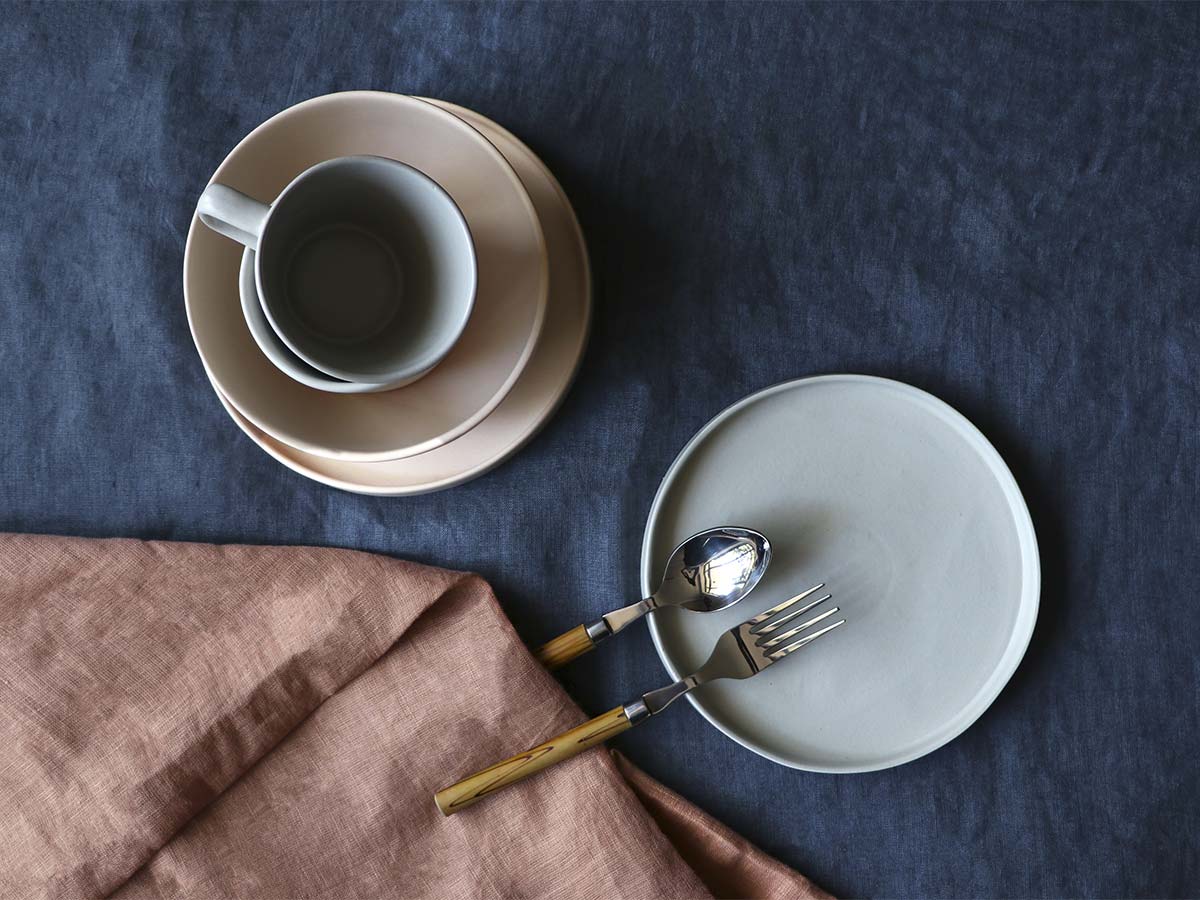 Dori Living. Photograph courtesy of Nappa Dori.
Will these items be available at your stores?
We are launching it online and not in stores. We would promote the entire line at our stores though and encourage them to shop online.
What are some destinations that you are looking forward to visiting after the Pandemic?
I am definitely excited to pack my bags again as soon as the industry picks up. Maybe towards Scandinavia which is where I feel at home in terms of design, and everything is very inspiring. And clean air (jokingly) which is important. (laughs)
London is always there; we need to kick start our London store as it is closed as of now due to lockdown.
Japan has been on my bucket list for the longest time, so before life takes another turn (laughs), I would like to check it off my bucket list.
Favorite place in India to travel to?
I always gravitate towards Goa.
London and Barcelona. London because it's a home away from home and we opened our first international store in one of the 7 high-end retail streets in the world since the one in the Maldives is in a luxury resort. Barcelona because the city has got a lot of life.
What are the things you don't like to do on your travels?
I don't like to do touristy tracks and museums. Museums are a collection of artifacts that often don't belong to the city. I always try to go to flea markets and places where I can find vintage items. I feel these places show you the soul of the city.
Must-carry travel accessories?
My phone — I am a very visual person. I like to take pictures and find my phone the best device that serves my purpose. All the imagery of Nappa Dori on Instagram is done by me and with a phone.
Headphones — keep me going and switch me off from the noise.
Notebook / Sketch Pad — to write my thoughts down — find it therapeutic and a way to vent out all the positives and negatives on a piece of paper.
I like to carry just one suitcase and fold things properly and color coordinate them. I like to use compartments in the bag and carry a case reflective of my personality.
Don't plan too much and let the city show you the place. You always gravitate towards the right places. Let your instincts take over. Always travel light and carry a charger.
Best places in Delhi that you recommend?
Cafe Dori — of course, the best place you can come for brunch alone, with friends, or even with your dog. A large and beautiful space that is not in your face. Perch and Leo's Artisan Pizza.