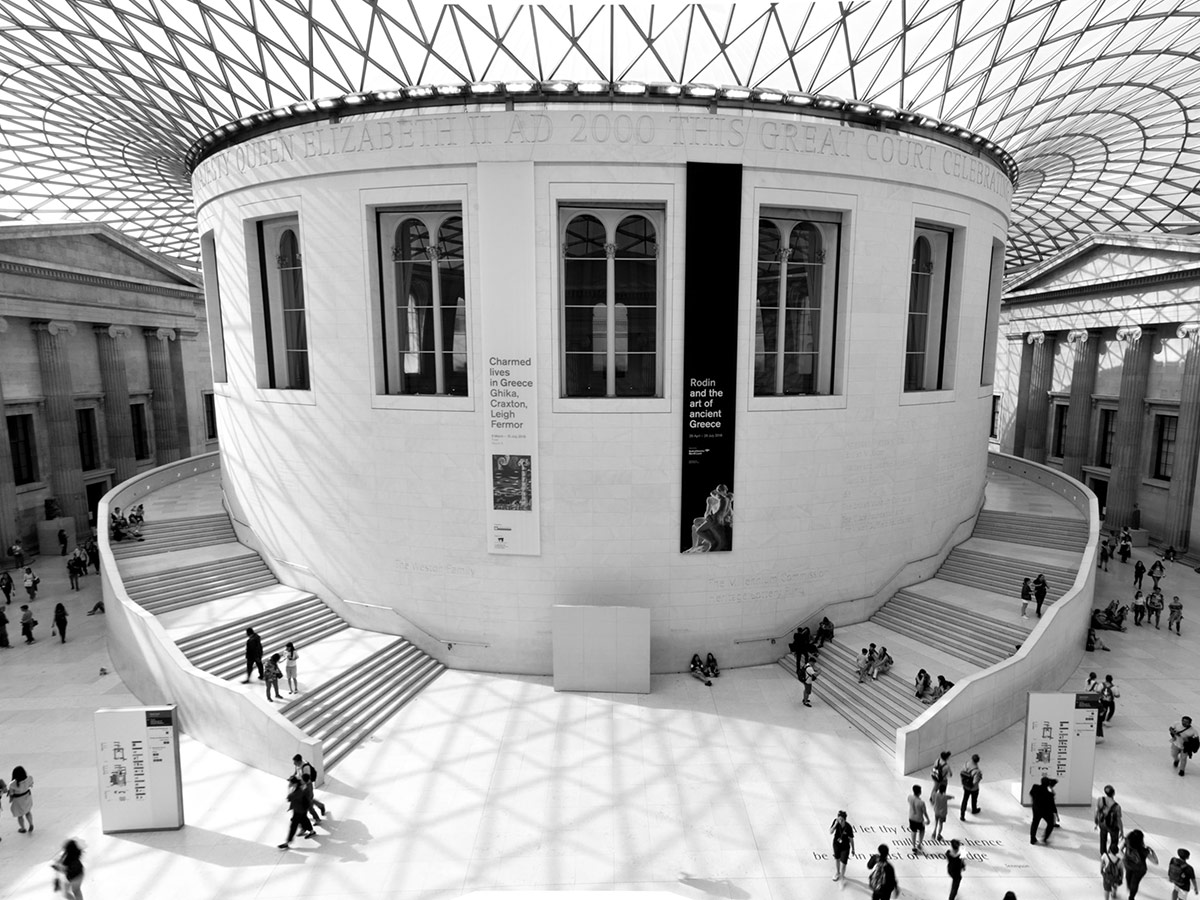 Words by Samuel Christian
Featured Photograph by Matthieu Gouiffes
Take in art that spans time and place from classical statues to decorative medieval cups. Here you will find 2 million years' worth of art and history from around the world giving insight into the differences in artistic expression but also what unites them. While there will always be some controversy around parts of the collection, its size and diversity help challenge traditional conceptions of what art is and bring awareness of alternative forms. The museum also offers a perspective differing from most galleries as the art on display is presented within its cultural context and shows how art can often be a part of our everyday.
Throughout the year there are various exhibitions which are always to an excellent standard so it is worth seeing what these are and booking in advance. Also, to avoid the queues, enter through the back entrance on Montague Place.