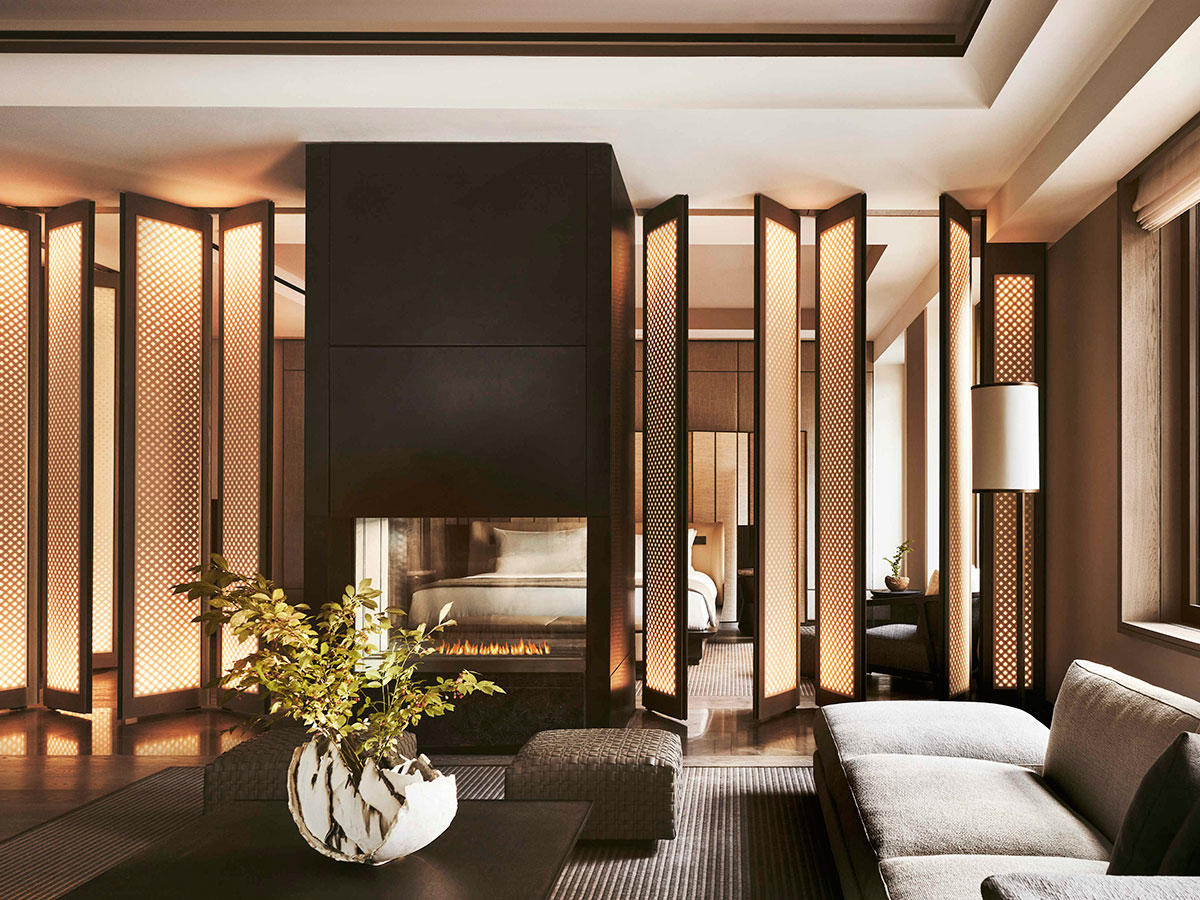 Words by Freya Hutson-Jones
Featured Photograph courtesy of Aman New York
Newly-opened and is already one of the most exclusive (and most expensive) hotels the city has ever seen; Aman New York is a hotel perfect for those seeking all things luxury. Situated in the heart of Manhattan in the iconic The Crown Building, Aman mixes business with pleasure by providing guests with a retreat of pure indulgence.
There are 83 suites within the property (alongside private residences), a three-story spa and wellness center, and two signature restaurants boasting refined Italian and Japanese cuisine. Discreet extravagance oozes throughout the neutral color palette that dominates the interior. Currently open only to guests, residents, and members of the Aman Club.