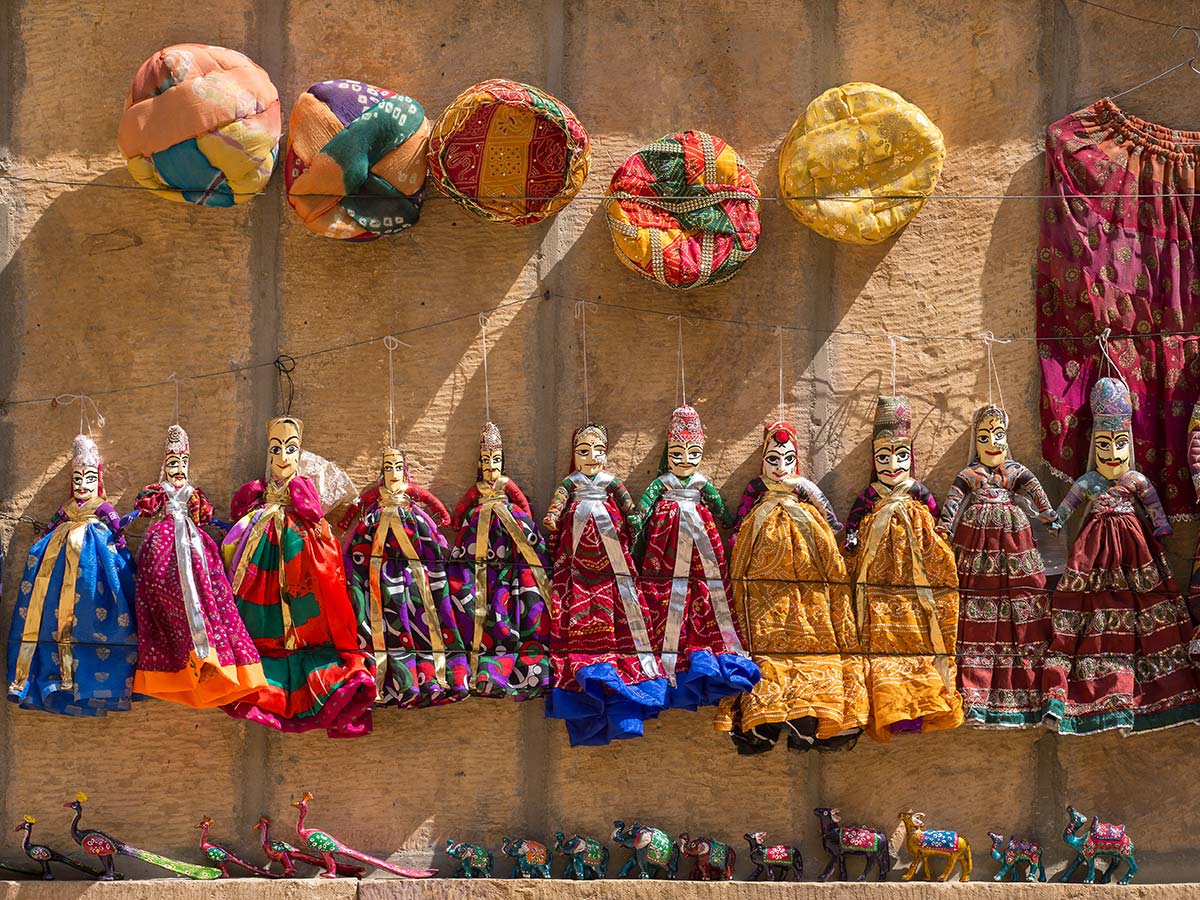 Jaipur is famed for its vast selection of Rajasthani jewelry, beautifully cut gemstones, traditional clothes, pottery, and hand-woven fabrics. If you are looking to shop for some of these goods, then this short guide provides you with insight into some of the best bazaars that you can visit during your stay in Jaipur.
As the name suggests, this market is a paradise for jewelry lovers! The sheer variety of jewelry, precious and semi-precious stones will leave you spellbound. Appease your senses as you watch intricately crafted jewelry glimmer on a sunny afternoon and take home a piece of Rajasthani regalia with you. If precious trinkets and delicately handcrafted jewelry pieces excite you, this market must be on your list!
A trip to Jaipur will remain incomplete without visiting this colorful market. Filled with life and buzzing with activity. Tripolia Bazar is famed for its variety of Rajasthani lac jewelry and bangles, its intricately designed bangles and a plethora of styles available here make it a hotspot for tourists eager to purchase these.
Pick from the rainbow of colors available and let these pieces of Indian culture find a place in your shopping bag. If textiles excite you, stop by and choose from the variety of bandhani (tie-dye) garments on display here. Truly, this market has something for all!
Located in the heart of the Pink City, this market remains the busiest market of Jaipur. The streets are dotted with striking orange-brown colored shops that give you an otherworldly feeling.
An ode to the craftsmen of the city, this market is famous for its unique wooden carvings, wooden sculptures as well as miniature wooden toys that make for the perfect souvenirs.
You will also find other ornamental items like jewelry boxes that feature intricate work and impeccable craftsmanship. If you're in search of the perfect wooden goodies at reasonable prices, this market must top your list!
One of the traditional shopping markets of Jaipur, this market houses hand-carved goods made from marble, stone, wood, and other handlooms.
It is especially known for its marble handicrafts, which attract people from all over the world. The famous 'Khazanewalon Ka Rasta' is a treasure trove where you can find ornate footwear, intricately designed handicrafts, colorful turbans, and flawless wooden sculptures.
If you're a lover of fine craftsmanship, this market is for you!
Flanked by pink rustic buildings on either side of the road, this market makes for a must-visit if you're on the search for premium quality leather products at affordable prices.
It is also famous for the camel skin juttis (traditional footwear) sold here. Bandhej garments and sandalwood sculptures are also available at wholesale prices.
Bapu Bazar attracts tourists from all over the country owing to its authenticity and affordability of the products in the different stores. Don't miss out on this market!